Outlook 2016 for Mac Gets Support for Google Calendar and Contacts
Posted March 2, 2017 at 4:26am by iClarified · 11616 views
Microsoft has announced that Outlook 2016 for Mac is gaining support for Google Calendar and Contacts.
We're excited to be delivering on these highly-requested features for Mac users and matching our Outlook apps for iOS and Android, providing Google accounts with a more powerful way to stay in control of the day ahead.
The update rolls out to Insiders starting today and will expand over the next few weeks before becoming available to all Office 365 customers later this year.
Outlook will now sync your Google calendars and contacts with support for all the core actions—such as add, delete, edit time and location. All changes will update back and forth with Gmail or Outlook for iOS and Android, so everything is in sync across all your devices.
The update also lets you take advantage of several of Outlook's advanced features with your Gmail account, including Focused Inbox and richer experiences for travel reservations and package deliveries. Additional advanced features will become available in the future.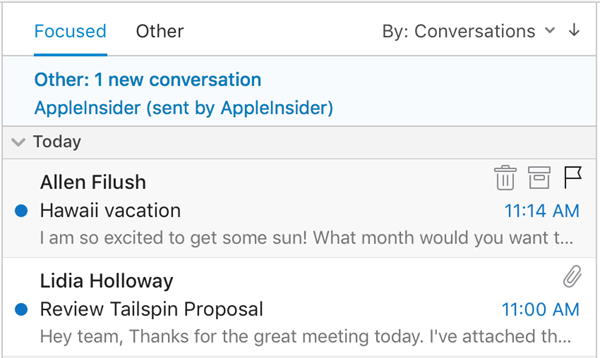 To try out the feature you can join the Office Insider Fast program by opening Outlook, selecting 'Check of Updates' from the Help menu and following the directions found there. You can download Office for Mac from
here
.
Read More