Check out these new iPhone 8 renders which allegedly reveal the 'finalized hardware design' of the iPhone 8. Forbes says it worked with case maker Nodus to delve into Apple's supply chain and discover details about the upcoming smartphone.

The final design is said to feature an elongated 5.8-inch display with bezels of about 4mm on each side. Apple allegedly decided to stick with its Lightning port and hasn't switched to USB-C or brought back the headphone jack; although, it's possible the wall plug could feature USB-C as part of a move to introduce fast charging.




Most notably, Forbes claims that the enlarged power button could be a fallback option for implementing Touch ID if the company is unable to put it behind the display. Apple has already patented a similar implementation. "As it stands there is no firm word on which way this will go", says the report.




It's believed that the screen area to the left and right of the 'cutout' for the front facing camera and sensors will be used to display connectivity and battery status with notifications switched to the bottom 'Function Area'.




As previously reported, the site says the iPhone 8 will have a dual rear camera with vertically aligned lenses. The exact specifications are unknown; however, Forbes expects 12MP wide-angle and telephoto modules with technical improvements.

Battery life is said to improve significantly due to a new L-shaped battery.

The downside to the new device is said to be the price which will purportedly start from $1,100 to $1,200. Some sources say Apple could only offer the top two storage tiers (128GB and 256GB) but that has not been corroborated.

Nodus is said to be so confident in this information they are fine tuning their line of iPhone 8 retail cases to reflect the design.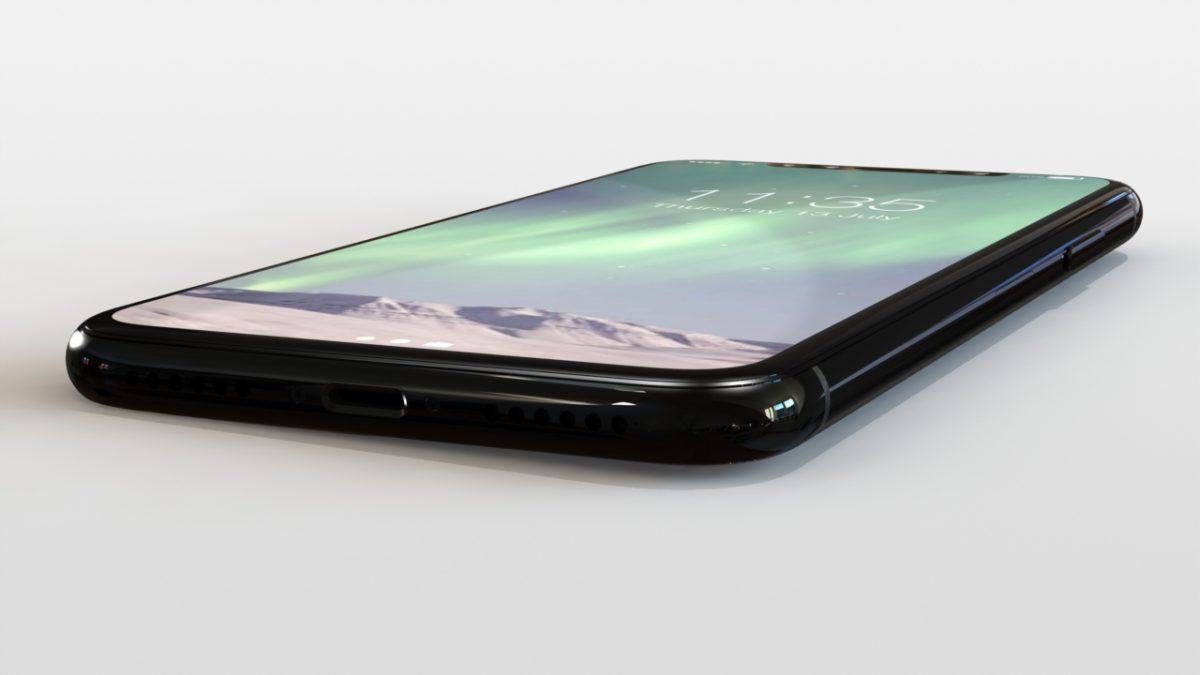 Check out the renders of the expected iPhone 8 design and please follow iClarified on Twitter, Facebook, Google+, or RSS for updates.

Read More