Dropbox App Gets Full Screen File Navigation on iPad, Drag and Drop Support, More
Posted April 18, 2018 at 5:28am by iClarified · 12709 views
Dropbox has updated its app for iOS with full screen file navigation on iPad, drag and drop support, better text file support, and more.
Dropbox is a creative collaboration space designed to reduce busywork, bring your files together in one central place, and safely sync them across all your devices—so you can access them anytime, anywhere. And sending large files is easy, even to people who don't have a Dropbox account. Features like the doc scanner, shared folders, offline access, and more make collaborating with others simple.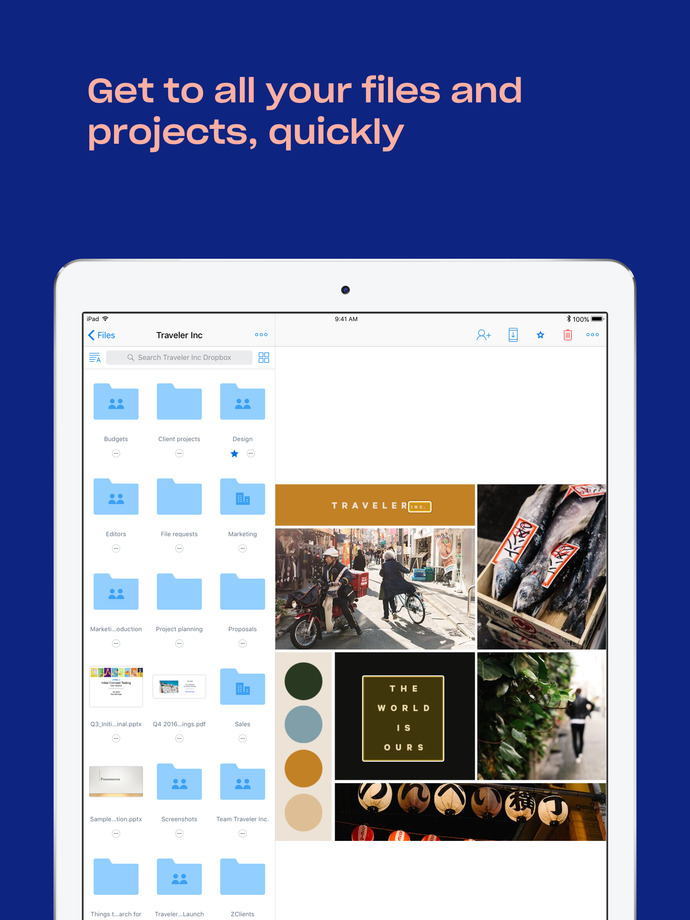 Features:
• Work on files with others through shared folders
• Use the doc scanner to turn receipts, whiteboards, and notes into PDFs
• Comment on files to share feedback with your team
• Sync, share, and edit Word, Excel, and PowerPoint files
What's New In This Version:
What's new:
• Full-screen file navigation on iPad: Now you can finally see those super-long filenames as you browse on your tablet, by collapsing the preview pane.
• Drag and drop: For those of you on iOS 11, you can now tap-and-hold files to drag-and-drop them around in your Dropbox.
• Grant access on the go: Let's say someone requests access to your file—but you're out on a trip. Now you can get a push notification and grant access from your phone, even if you're a million miles away.
• Better text file support: Improved previewing and introduced text editing for more than 120 file extensions!
You can download Dropbox from the App Store for free.
Download