Photoshop for iPad Updated With Object Select, Expanded Type Properties, More [Video]
Posted February 19, 2020 at 4:34pm by iClarified · 3610 views
In celebration of Photoshop's 30th birthday, Adobe has updated Photoshop for iPad with Object Select, expanded Type properties, and other improvements.
Happy Birthday Photoshop! We celebrate Photoshop's 30th birthday as the industry-leading photo, image and design editing software with a gift for you - a couple of new features and bug fixes to get you working faster, easier, and more effectively.
Here's what's in store:
- Object Select is now available in the selection tools! You can select a specific area on your canvas, and Adobe Sensei will automatically find the object within that selection for you. This uses the same AI as Select Subject, but with more control.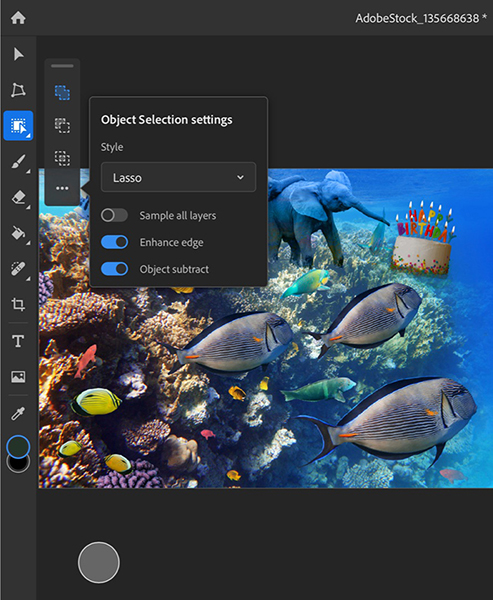 - Type properties have been expanded - leading, tracking, scaling and more are at your disposal to have the precise control over your text layers you've been waiting for! (Note: kerning is not yet available, but will be soon)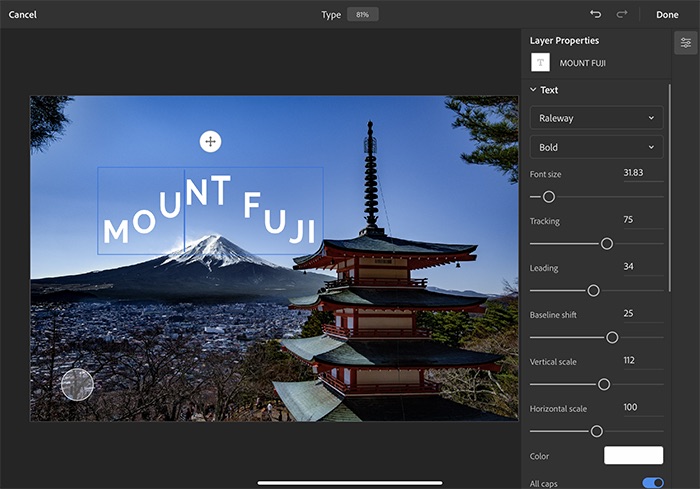 Many behind-the-scenes fixes have come to keep Photoshop strong and stable, including:
- The selection view mode for "overlay" has been inverted to match Desktop's. (Pro-tip: if you have an attached keyboard, pressing "F" will cycle through selection view modes)
- Select Subject performance on older iPad models with less memory has been improved
- A UI bug that appeared with Gaussian Blur tool has been fixed
You can download Adobe Photoshop from the App Store.
Download