Telegram has released an update to its messenger app that brings support for group video calls and animated backgrounds.
Pure instant messaging — simple, fast, secure, and synced across all your devices. One of the world's top 10 most downloaded apps with over 500 million active users.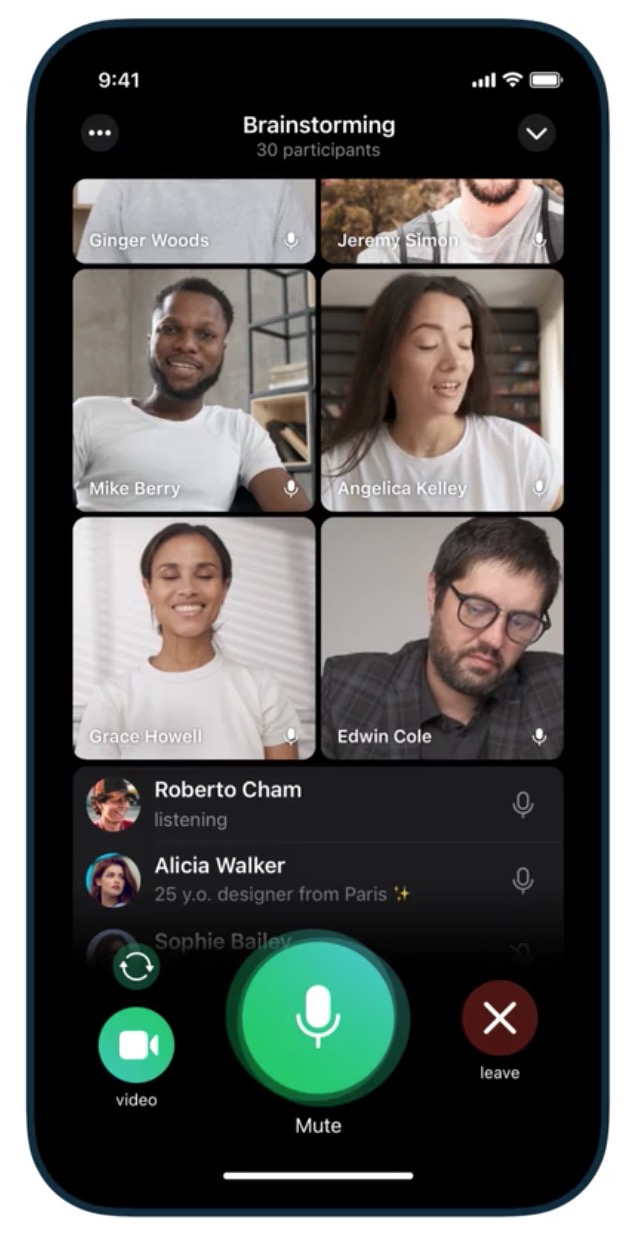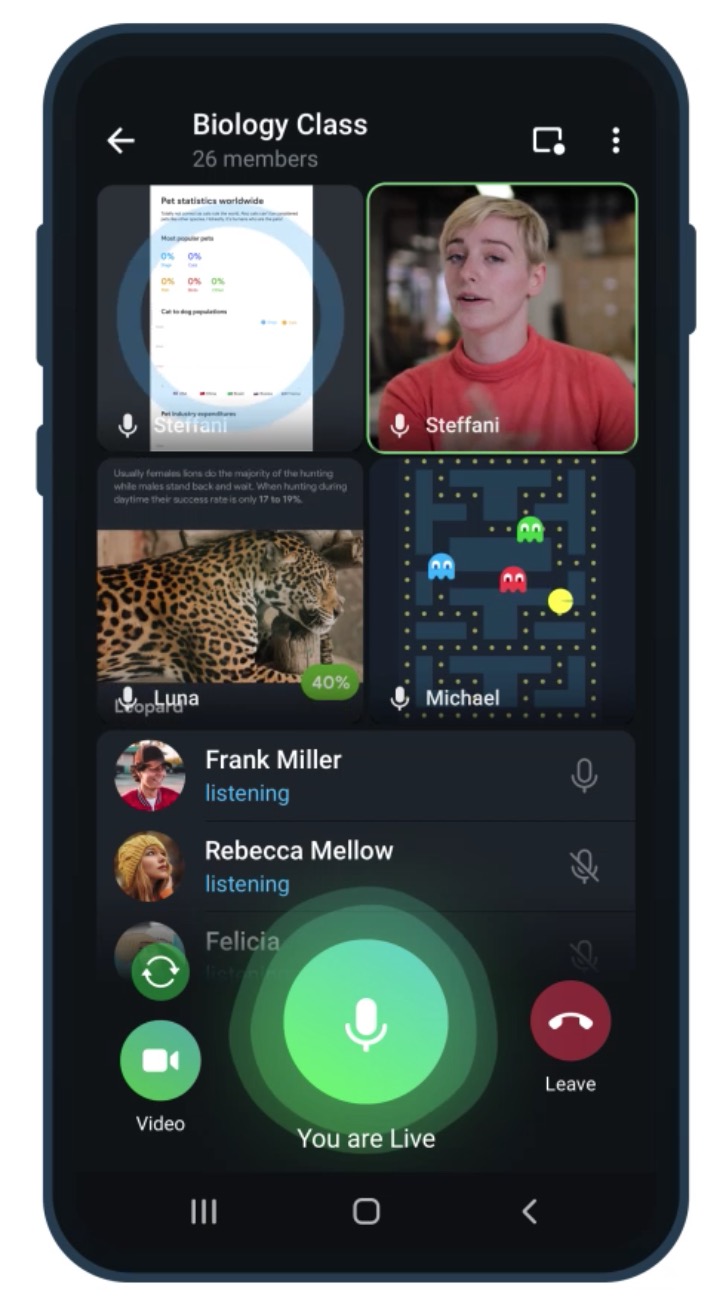 What's New In This Version:
Group Video Calls
• Start video conferences from Voice Chats in any group.
• Share your screen or video from your camera with up to 30 participants (limit to be increased soon).
• Talk without video with an unlimited number of participants.
• Create voice chats from the info page of any group where you are an admin.
• Group video calls are supported natively on all devices, including iPads and laptops.
Animated Backgrounds
• Meet animated backgrounds for chats – first time in a messaging app! These multi-color gradient backgrounds are generated algorithmically and move beautifully every time you send a message.
• Create your own backgrounds in Appearance Settings by selecting unique combinations of colors and applying any of the dozens of patterns.
• Share your animated backgrounds with friends and family to upgrade them to a new level of messaging experience.
• Choose between dozens of new gorgeous animated backgrounds in Appearance Settings > Background.
• Backgrounds are now partially visible through the header and the footer in chats.
Message Sending Animations
• Send messages with improved animations­­ – your input text smoothly transforms into the message bubble as it flies into the chat.
• Stickers and animated emoji you send jump into the chat from the sticker panel.
More app icons
• Change your app icon to one of the new gradient logos in Settings > Appearance.
Login Info Reminders
• Confirm that your phone number is up to date and that you remember your 2-Step Verification password from new prompts in Settings.
• You will now receive a notification from Telegram each time your 2-Step Verification settings are changed.
You can download Telegram Messenger from the App Store for free.
Read More