Apple Support App Now Available in 3 New Languages, 118 More Regions
Posted January 30, 2023 at 8:48pm by iClarified · 2587 views
Apple has updated its Support app for iOS with three new languages and one hundred and eighteen more regions.
Apple Support gives you personalized access to solutions for all of your Apple products and services. Learn how to manage your subscriptions, reset your Apple ID password, and more. Talk with a real person to troubleshoot an issue, or get guided, step-by-step solutions to resolve it yourself. And if you decide to visit the Genius Bar or an Apple Authorized Service Provider, Apple Support can help you find a nearby store, book a reservation, and add a pass to Wallet for easy check-in.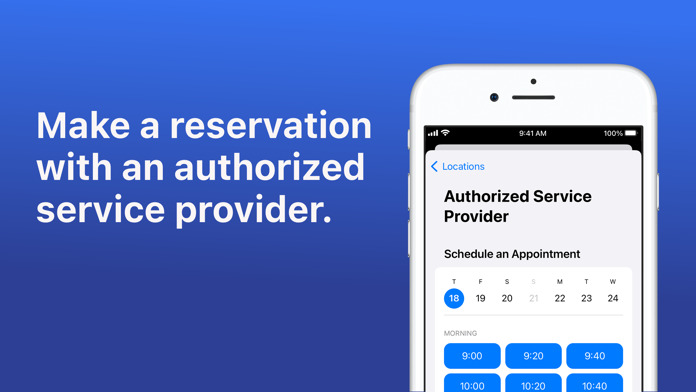 What's New In This Version:
This update introduces 3 new languages and expands availability to 118 new regions. The Apple Support app is now available in 31 languages and 173 regions.
• Added Bulgarian, Croatian, and Greek as supported languages
• Expanded region availability to: Afghanistan, Albania, Algeria, Angola, Anguilla, Antigua & Barbuda, Armenia, Azerbaijan, Bahamas, Barbados, Belarus, Belize, Benin, Bermuda, Bhutan, Bolivia, Bosnia & Herzegovina, Botswana, British Virgin Islands, Brunei, Burkina Faso, Cambodia, Cameroon, Cape Verde, Cayman Islands, Chad, Congo-Brazzaville, Congo-Kinshasa, Costa Rica, Côte d'Ivoire, Croatia, Cyprus, Dominica, Dominican Republic, Ecuador, El Salvador, Estonia, Eswatini, Fiji, Gabon, Gambia, Georgia, Ghana, Greece, Grenada, Guatemala, Guinea-Bissau, Guyana, Honduras, Iceland, Iraq, Jamaica, Kazakhstan, Kenya, Kuwait, Kyrgyzstan, Laos, Latvia, Liberia, Libya, Lithuania, Madagascar, Malawi, Maldives, Mali, Malta, Mauritania, Mauritius, Micronesia, Moldova, Mongolia, Montenegro, Montserrat, Morocco, Mozambique, Myanmar (Burma), Namibia, Nauru, Nepal, Nicaragua, Niger, Nigeria, North Macedonia, Pakistan, Palau, Panama, Papua New Guinea, Paraguay, Peru, Rwanda, São Tomé & Príncipe, Senegal, Serbia, Seychelles, Sierra Leone, Slovenia, Solomon Islands, South Africa, Sri Lanka, St. Kitts & Nevis, St. Lucia, St. Vincent & Grenadines, Suriname, Tajikistan, Tanzania, Tonga, Trinidad & Tobago, Tunisia, Turkmenistan, Turks & Caicos Islands, Uganda, Uruguay, Uzbekistan, Vanuatu, Venezuela, Yemen, Zambia, Zimbabwe
• Performance enhancements and bug fixes
You can download Apple Support from the App Store for free.
Download