Apple Testing iPhone 2.1 Firmware
Posted July 25, 2008 at 11:38am by iClarified · 16877 views
Apple has seeded a beta version of iPhone 2.1 firmware to developers which extends GPS capabilities, according to a GearLive report.
A new version of the SDK has been seeded as well; however, the new SDK currently cannot be used for submitting applications to the App Store.
A few new things we are seeing in this version of the software is the addition of a bunch of Core Location features that track the direction you are heading, and the speed you are traveling. Looks like we might see a turn-by-turn GPS app after all on the iPhone 3G.
Read More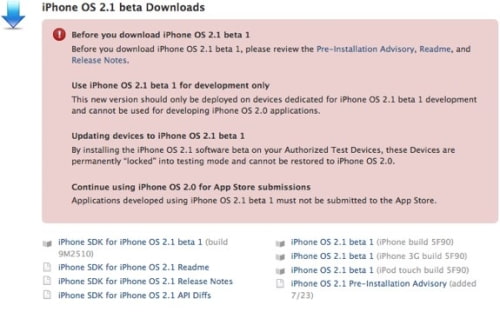 (Source:
GearLive
)