Apple has launched three new features for iOS Apps: App Bundles, App Previews, and TestFlight Beta Testing. The features were first debuted at WWDC; however, Apple has contacted developers informing them that they are now available.

App Bundles
All members of the iOS Developer Program with paid apps available on the App Store can create App Bundles, which are groups of up to 10 apps sold together at a reduced price. App Bundles can be purchased with a single tap and the individual apps will appear on the customer's device.

To create an App Bundle, developers must pick the apps they want to include, give their bundle a name, write a description, and set a price on iTunes Connect.

Customers who previously purchased one or more apps in an App Bundle can use the Complete My Bundle feature and will see the bundle price adjusted to account for those previous purchases.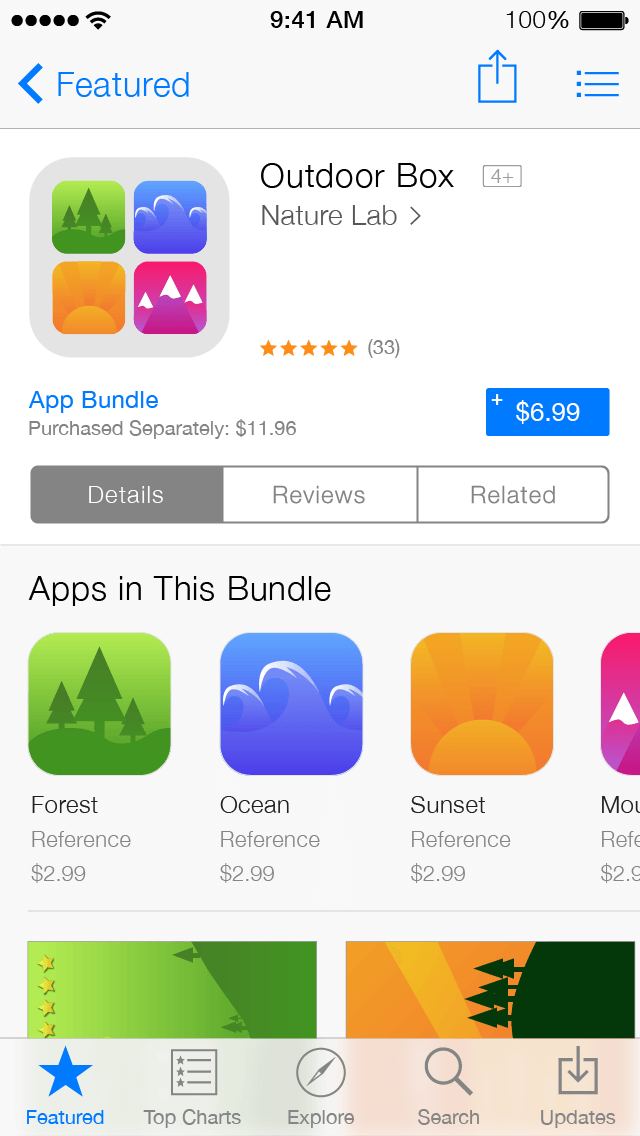 App Previews
An App Preview demonstrates the features, functionality, and user interface of an app in a short video that users can watch right on the App Store. Each preview is between 15 and 30 seconds long and is displayed as the first image on an App Store product page, followed by the app's screenshots.

To capture real-time footage of your app, use a Lightning cable to connect your iOS device to a Mac. Edit your captured footage in your favorite video-editing app and upload your App Preview to iTunes Connect, just like you would with a screenshot. Be sure to follow the App Preview Guidelines before you submit your App Preview and your app to App Review.

iOS 8 and OS X Yosemite are required to capture an App Preview video. Safari and OS X Yosemite are required for upload and playback of your App Preview on iTunes Connect.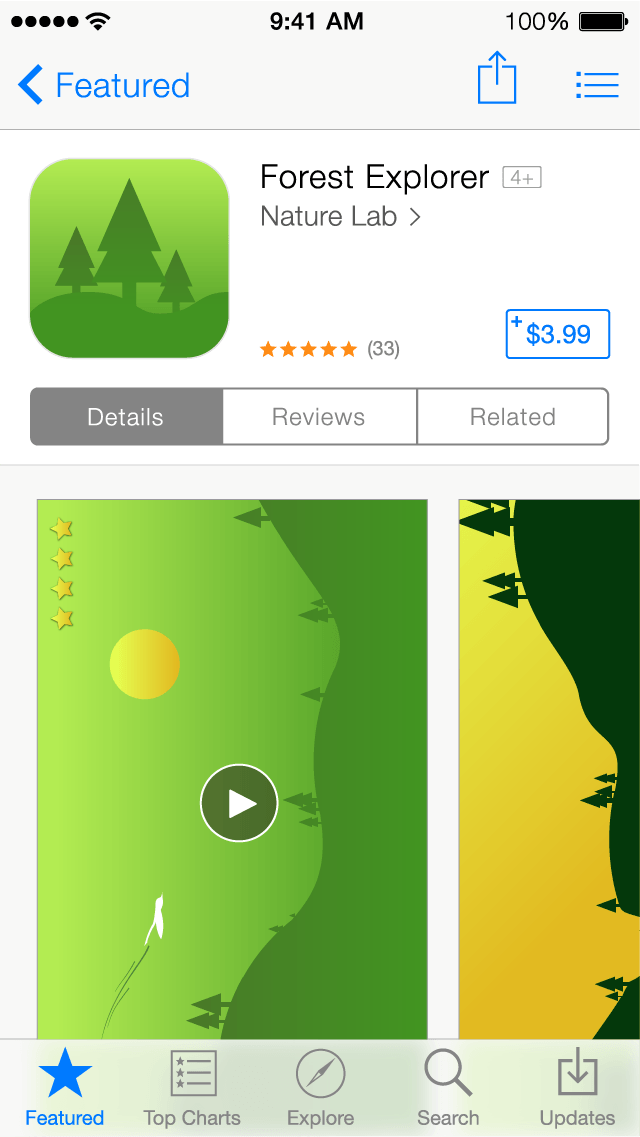 TestFlight Beta Testing
You can now distribute your prerelease builds to up to 25 trusted internal users before you make your app available on the App Store. To get started, enable Internal Testing in Users and Roles on iTunes Connect for up to 25 of your team members with the Admin or Technical user roles. An email will be sent to your testers inviting them to test your app in the TestFlight app. Your testers can accept invites, install and update builds, and provide feedback directly in the TestFlight app.

Apple has released an official TestFlight app on the App Store, check it out here.

Please follow iClarified on Twitter, Facebook, Google+, or RSS for updates.