iPhone App Developer Surprises Parents By Paying Off Their Mortgage for Christmas [Video]
Posted December 28, 2014 at 3:54am by iClarified · 31642 views
iPhone app developer Joey Trombone surprised his parents by paying off their mortgage for Christmas. Trombone is the developer behind Videoshop, an easy video editor app with fast tools and filters for personalizing your videos.
In a video posted to YouTube we can see him relaxing with his parents before handing his mother one last gift. The gift is an envelope. When his mother opens the envelope she finds a Bank of America statement and note attached that reads, "Your house is paid off. Merry Xmas. -Joe". Of course, his parents are moved to tears making for a touching video.
Take a look below...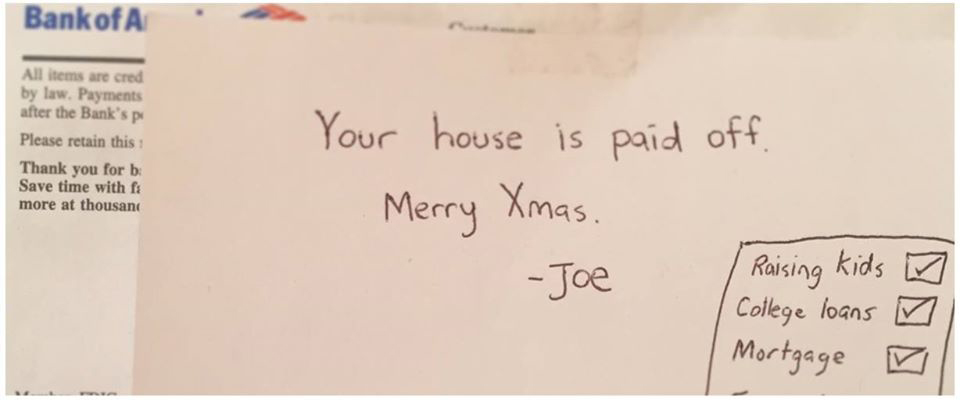 Videoshop Features:
1. Trim: Cut out any unwanted moments.
2. Music: Add from your iPod library or Videoshop's stock library.
3. Sound effects: Choose from animals noises, farts, Vine quotes, explosions, laughter, etc.
4. Slow motion (or fast motion): Adjust video speed to slow or fast.
5. Adjust Display: Change Brightness, Contrast, Saturation, etc.
6. Merger: Combine multiple clips into one.
7. Text: Type your own text with color and various fonts.
8. Voice overs: Record your own voice over the video.
9. Animated titles: Introduce your videos with animated titles.
10. Filters: Select from several Instagram-inspired filters to enhance your videos.
11. Transitions: Choose from 10 transitions to animate between video clips.
12. Photos: Create slideshows easily.
13. Stop Motion: Create Vine videos with stop motion recording.
14. Resize: Rescale your video within the video frame.
15. Reverse: Playback videos in reverse.
16. Copy: Create duplicate video clips.
17. High resolution videos: Supports up to 720p.
18. Share on Vine, Snapchat, Instagram, Facebook, YouTube, Vimeo, or by E-mail.
You can purchase Videoshop from the App Store for $0.99.
Read More
[via Lee]