Estas são as instrções em ccomo enganar seu iPhone para que ele pense que está no Wi-Fi, e, assim, possibilitar o uso de VOIP sobre 3G entre outros benefíciosort for Fring, Truphone, App Store, and iTunes Store.
Você precisará ter feito o Jailbrake do seu iPhone para que este tutorial funcione. Você pode encontrar instruções de como fazê-lo
aqui
.
Passo Um
Pressione para iniciar
Cydia
do Springboard do seu iPhone.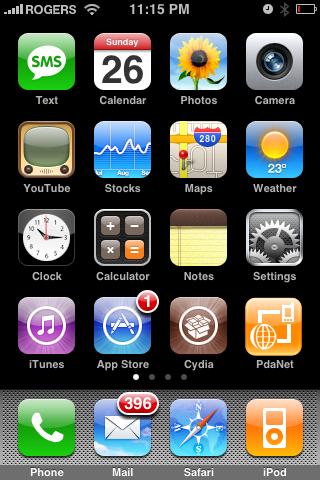 Passo Dois
Selecione a aba
Sections
na parte inferior da tela.
Passo Três
Selecione
System
na listagem em "Sections".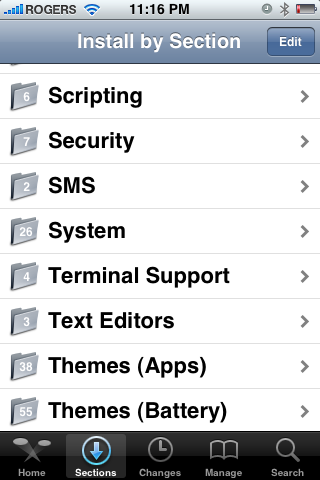 Passo Quatro
Selecione
VoIPover3G
da lista de pacotes ("Packages").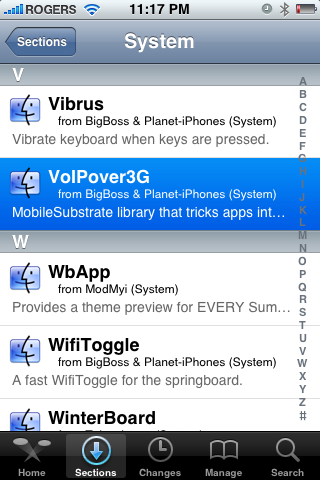 Passo Cinco
Pressione o botão
Install
no canto superior direito da tela.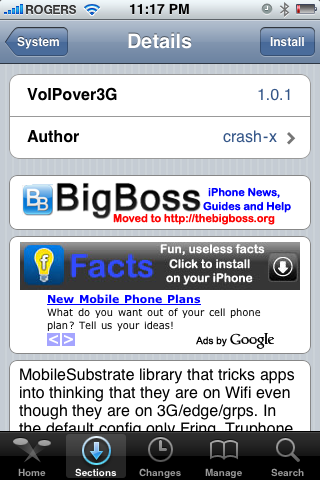 Passo Seis
Pressione o botão
Confirm
no canto superior direito da tela.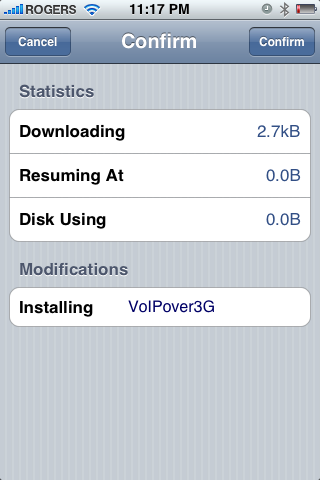 Passo Sete
Uma vez que a instalação tenha completado com sucesso, aperte o botão grande
Return to Cydia
.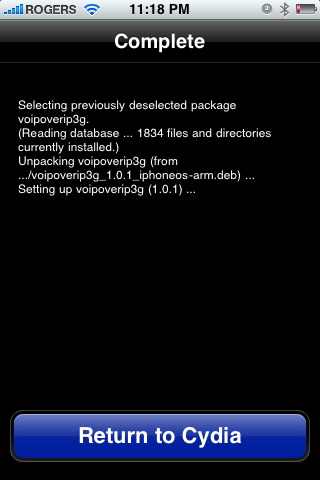 Passo Oito
Você pode agora usar a App Store, Fring, Truphone, e a iTunes Store enquanto estiver no 3G. Seu telefone irá se comportar como se estivesse no Wi-Fi.
OBSERVAÇÕES:
Você também pode especificar manualmente um app para rodar em Wi-Fi simulado. Para fazer isto você precisar acessar seu iPhone via SSH e adicionar o identificador de grupo do App (bundle identifier) no arquivo "/Library/MobileSubstrate/DynamicLibraries/VoIPover3G.plist".
Você pode encontrar instruções de como acessar seu iPhone por SSH
aqui
.
Você precisa localizar o arquivo VoIPover3G.plist e transferí-lo para seu computador.
Então abra-o usando o Property List Editor, e adicione o identificador (bundle identifier) à lista, e transfira de volta o arquivo VoIPover3G.plist modificado para seu iPhone.