Format a Hard Drive Using Mac OS X Disk Utility
Posted May 9, 2008 at 12:08am by iClarified · 409188 views
These are instructions on how to format a hard drive using Mac OS X Disk Utility.
Step One
If your hard drive is an external drive, connect it to the computer. Launch
Disk Utility
from the Applications:Utilities folder.
Step Two
From the list on the left select the drive you would like to format
Step Three
Click to select the
Erase
tab.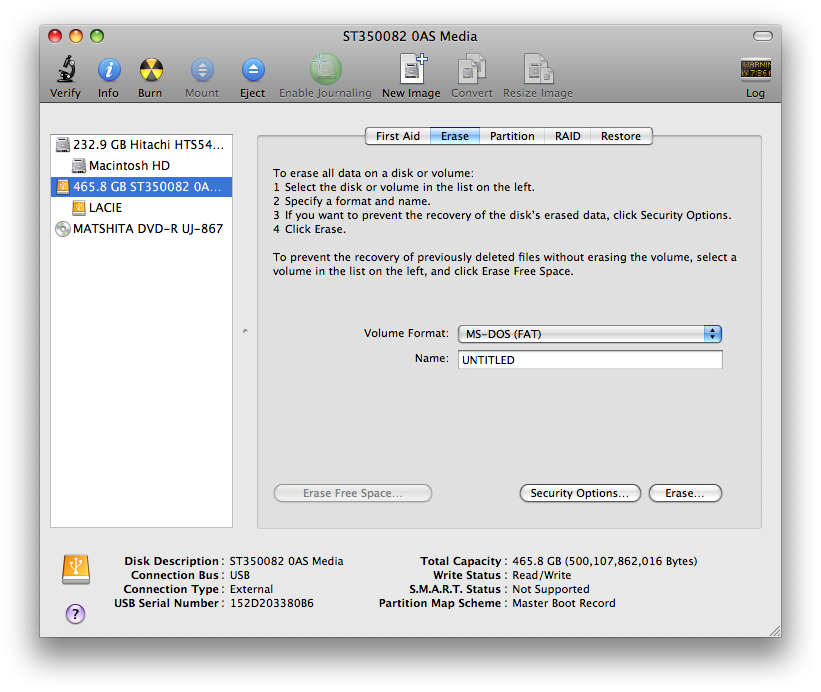 Step Four
From the
Volume Format
dropdown select the format you would like the drive to be in.
Step Five
Enter the title for your volume in the
Name
field.
Step Six
Press the
Security Options...
button to specify how to erase the drive. You can choose: Don't Erase Data, Zero Out Data, 7-Pass Erase, or 35-Pass Erase. Click the
OK
button to continue.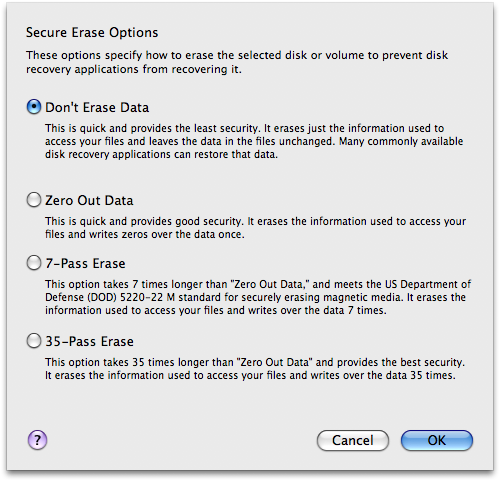 Step Seven
You are now ready to begin the format. Click the
Erase...
button to start.
Step Eight
From the popup that appears click the
Erase
button to confirm you would like to format.
Step Nine
You will notice a status bar appear with the progress of your format.

Step Ten
Once the format has completed you will notice the disk remount in Disk Utility!