New iPod Nano to be Multi-Colored?
Posted July 23, 2008 at 2:05pm by iClarified · 6271 views
9to5mac has heard from Asia that the new iPod Nano will be multi-colored and have double the storage.
First up is the Nano which will appear in multiple colors...not multiple color versions but each one will have a plethora of colors. The storage will double and new features will be added....
No other information has been revealed but they suggest more is coming.
Read More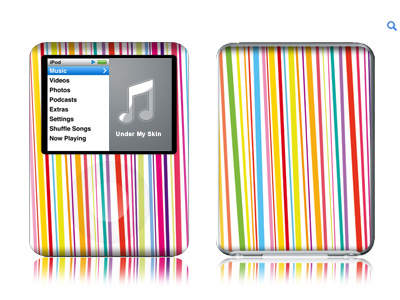 (This is image is a skin for the current iPod nano. This is NOT a picture of the new iPod nano!)