Parts for the alleged iPad Air 2 have been leaked by Apple.club.tw including a logic board, home button flex cable, front panel, and volume control flex cable.

Most notable is that the processor on the logic board appears to be an A8X chip as previously rumored. MacRumors forum user primordian was able to enhance the contrast on the main chip to reveal the A8X label. In the past Apple has used "X" versions of its chips with enhanced graphics for the iPad. However, for the iPad Air, it used an A7 chip that was clocked slightly faster than the A7 in the iPhone 5s.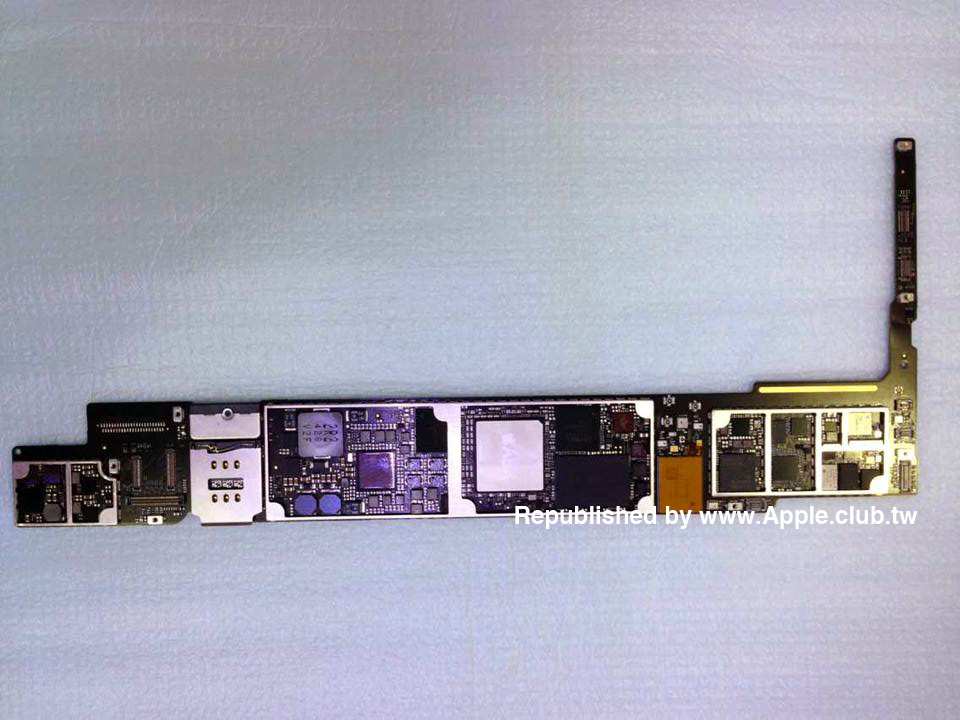 As expected, the home button flex cable has a space for a Touch ID button with a stainless steel ring.



The front panel has a longer connector but otherwise looks similar to the previous generation iPad Air.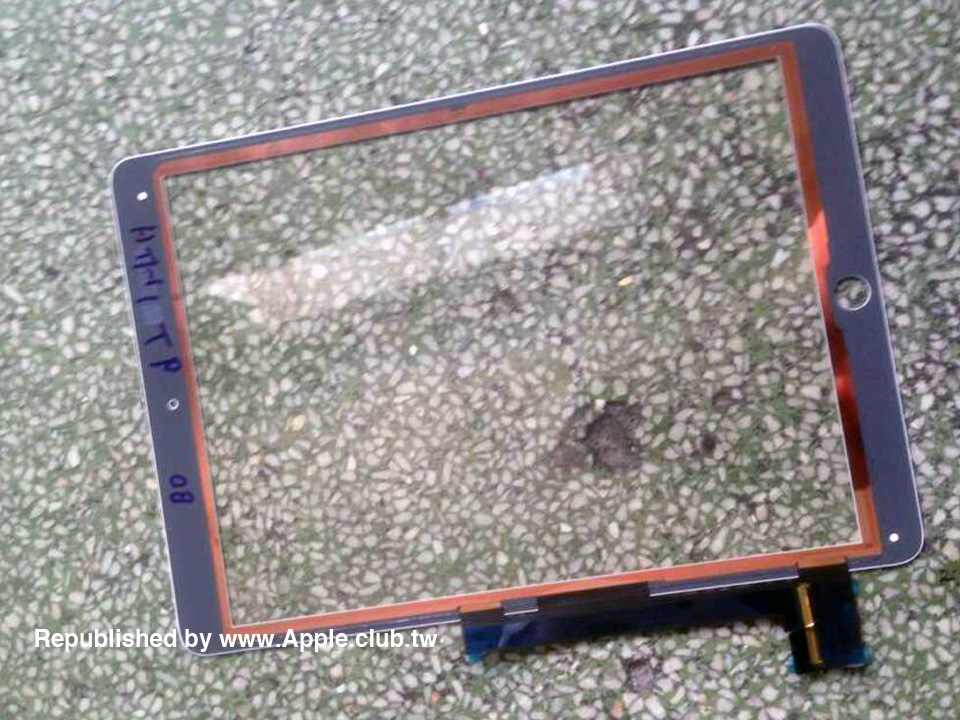 The Volume Control Flex Cable does not appear to show a mute switch. Interestingly, recent physical mockups have had a small hole where the mute switch is typically placed. Perhaps for a microphone?

Apple is expected to unveil the new new iPad Air 2 at a special event on October 16th. Also rumored is the launch of new iMacs and OS X Yosemite.

Read More [via MacRumors]