A rare Apple 1 computer built in Steve Jobs' garage in 1976 is being sold on eBay today.

The computer and its its owner Joey Copson were a key subject in the book, 'The First Apple'. Copson worked for Atari as a game designer before becoming an Apple trouble shooter.

The unit for sale features the following: an original Apple-1 motherboard, labeled "Apple Computer 1 Palo Alto. Ca. Copyright 1976" with four rows A-D, and columns 1-18, white ceramic MOS Technologies 6502 microprocessor, labeled MCS 6502 1576, 8K bytes RAM in 16-pin 4K memory chips, original 3 "Big-Blue" power supply capacitors by Sprague, firmware in PROMS (A1, A2), low-profile sockets on all integrated circuits, two external period correct power transformers; all mounted inside period clam shell case as originally provided by selling dealer Byte Shop or original owner, case dimensions 13.25" by 16.6" by 5"; with integrated Datanetics keyboard date June 2, 1976 stamped on backside; period Sony model TV-115 Solid State television; contemporary replica Apple-1 Operation Manual autographed by Steve Wozniak, 8 ½ in by 11 in.; original Apple-1 cassette interface board; Panasonic RQ-2102 cassette recorder.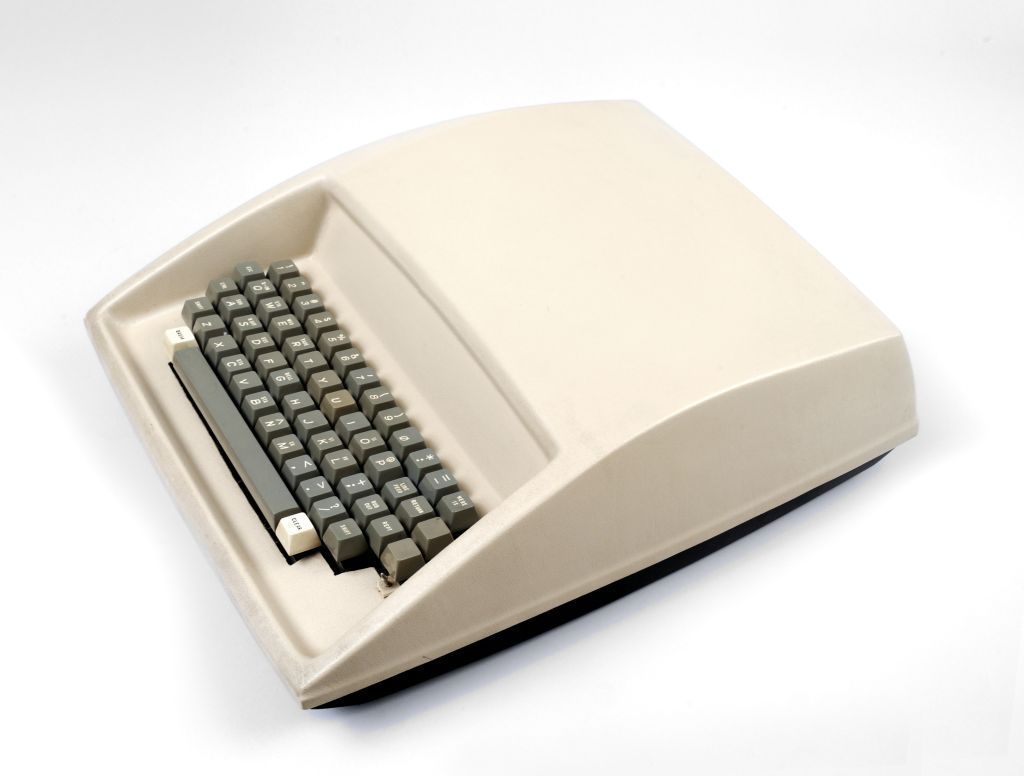 The seller also provides some interesting history on the item:

The Numbers
Thirteen surviving Apple-1 machines, all known to be early production units, are hand numbered on the backside of the board. The numbers are believed to have been an inventory numbering system added by the first retailer of Apple Computers, the Byte Shop. A contemporary discussion with 70s Byte Shop founder Paul Terrell, in the book The First Apple, indicated he did not recall the numbering, but he admitted his focus at the time was adding new stores to his fledgling chain, and the in-store inventory management was handled by a manager. Some of the numbers on surviving machines are:

• 01-0013 (private collection in U.S.)
• 01-0022 (the Copson machine)
• 01-0025 (sold at auction in 2013)
• 01-0070 (Henry Ford Museum)

Since the Copson machine is #22 and the machine purchased for the Henry Ford Museum is #70, the acquirer of this machine is likely getting an earlier machine then the Ford Museum purchased at auction in September 2014 for $905,000. Between 13 and 16 Apple-1s are in museum collections. According to the registry and other sources, there are Apple-1s in museums including the Smithsonian, the Science Museum of London, and the National Museum of Scotland. They are in museums in Switzerland, South Korea and Germany. Not all Apple-1s are 'equal'. A careful study of the registry reveals the full history of 32 of the survivors is unknown. There is no trail back to 1976, and no one knows who the original purchasers were. Other factors include condition, originality, modifications, and provenance. A number of units were traded in on a generous program where Apple wanted to stop supporting the service of the out-of-date machines, and get owners to move up to an Apple II. The trade-ins ended in a discard pile on the floor of Job's office, and were not to be resold! At least two of those survive today, because Jobs allowed employees to take them as souvenirs. During the research of my book, I found out about one being stored in a shed, with little more than a plastic bag to protect it from the elements. The inside track among collectors is that a number of the 'survivors' listed in the registry as "location unknown" actually no longer survive. All this should be considered when the opportunity to acquire a good or great example comes along.

You can read more about the computer or make a bid at the link below. Currently the auction is at $79,300.00 with 8 hours left to go.

Read More