Apple's OLED Touch Bar May Be Called the 'Magic Toolbar'
Posted October 20, 2016 at 1:54pm by iClarified · 16338 views
The rumored
OLED Touch Bar
on the upcoming MacBook Pro may be called the 'Magic Toolbar', reports The Trademark Ninja.
On 22 January 2016, a Delaware Company called 'Presto Apps America LLC' was incorporated. On 5 February 2016, that company applied for a trademark in the Benelux countries for 'Magic Toolbar'.
The same company applied for the trademark globally on the last day they could and applied to non-Paris conventions countries earlier this month. The outlay just for the application is estimated at €16,000.
While the site was unable to find a filing that said Apple's name directly. It's very common for Apple to use shell corporations to register trademarks anonymously.
Notably, the exact same lawyers that registered AirPods were used to register Magic Toolbar in Canada, Indonesia, and Malaysia.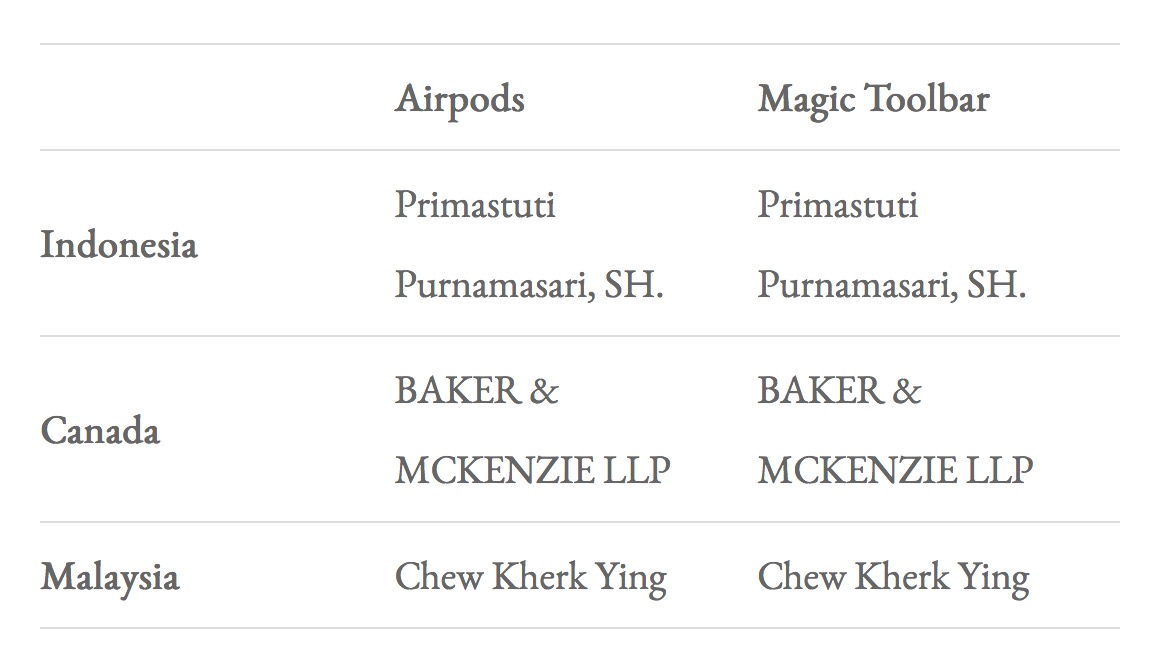 Apple has announced a Mac event for
October 27th
. It now seems quite likely that the company will unveil a Magic Toolbar. Additionally, that date is "the day before Apple would have to apply Globally for 'Smart Button' and 'Apple Smart Button' and a day AFTER they would have to apply for 'Touch Bar" globally."
Hit the link below for more details...
Read More
[via Ronnie]