eBay Will Soon Let You Search Using Pictures Instead of Words
Posted July 26, 2017 at 3:16pm by iClarified · 7630 views
eBay has announced Image Search and Find It On eBay, two upcoming features that will let you search for items using pictures instead of words.
With
Image Search
, you can take a photo of something you want to buy—or use an existing photo from your camera roll—and put it into the eBay Search bar. Then, eBay will show you listings that match the item you are looking for.
Find It On eBay
is a new feature in the eBay app and mobile platform that lets you share images from any social platform or web browser. All you have to do is "share" the image with eBay and the mobile app will find listings of the item in that image or others like it.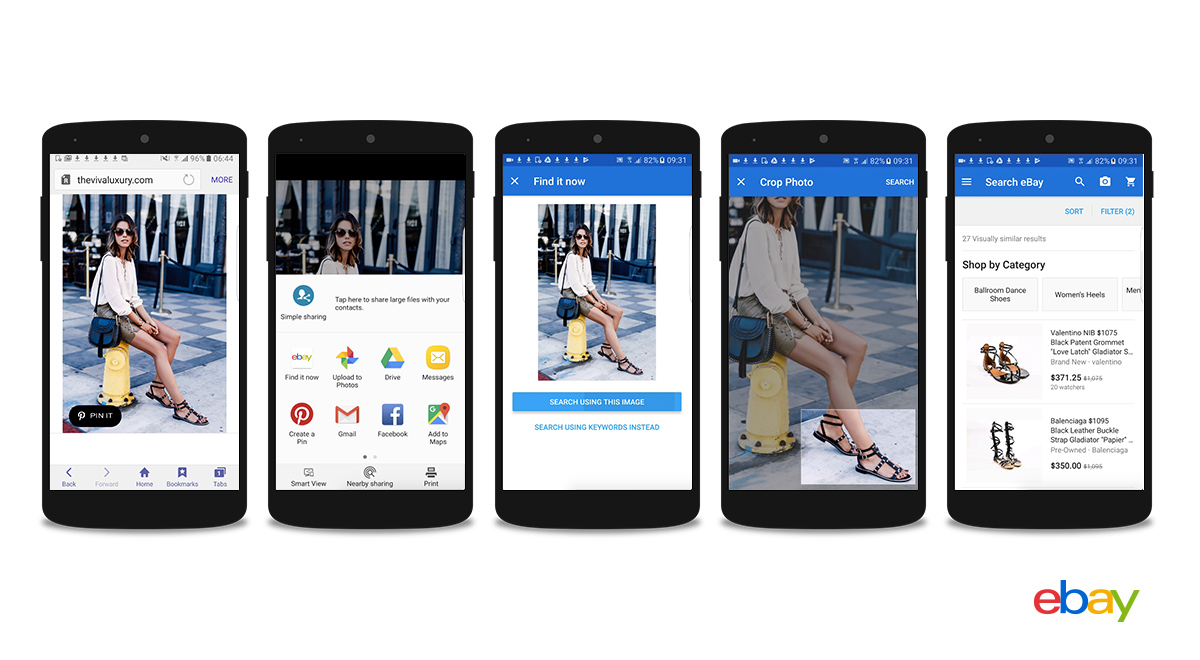 When you upload images for Find It On eBay and Image Search, a deep learning model called a convolutional neural network is used to process the images. The output of the model provides a representation of your image that is used to compare it to the images of live listings on eBay. Items are ranked based on visual similarity and eBay uses its open-source Kubernetes platform to quickly deliver the results to you.
Find It On eBay and Image Search will be rolling out this fall. At the time of launch, Image Search will be supported on both Android and iOS and Find It On eBay on Android.
You can download the eBay app from the App Store for free.
Download