Apple dominated holiday smartphone activations this year, according to new data from Flurry Analytics. Part of Oath, Flurry Analytics is used by over a million apps and has insight into 2.1 billion devices worldwide.

Apple garnered 44% of new phone and tablet activations leading up to Christmas, significantly higher than Samsung's 26%, although Samsung was up 5% from 2016.

The remaining six manufacturers build affordable Android alternatives to Samsung devices. This is the first year that Vivo has had significant adoption, which can be attributed to their growth in China and India. Google is once again missing from this chart, despite the fanfare around the launch of the Pixel 2. It is safe to say that due to limited phone models (4) and lack of consumer mindshare, the Pixel is failing to pique users' interest.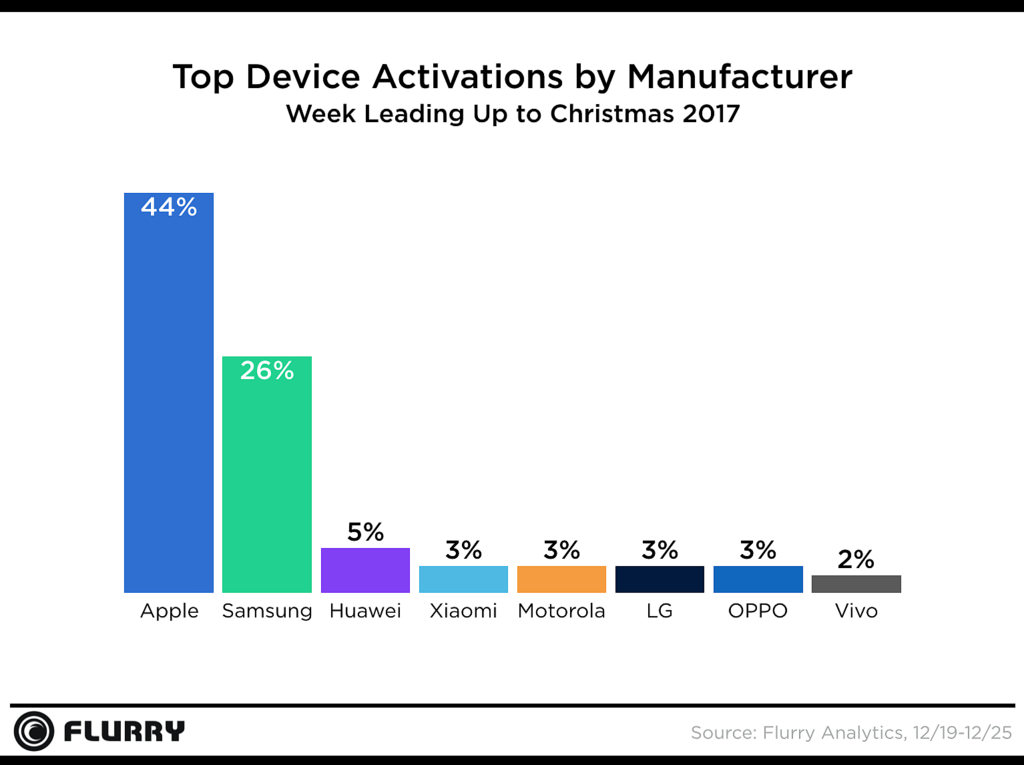 Notably, the iPhone 7 was the most activated Apple device at 15.1% of activations. The iPhone 6 was next at 14.9%, followed by the iPhone X at 14.7%.

The prominence of the iPhone 6 is particularly interesting, as Apple only relaunched that model to resellers in select international markets in the spring of 2017. It's apparent that the consumer concern for cost is still significant, as the iPhone 6 is often marketed as the most affordable option in the regions where it is available.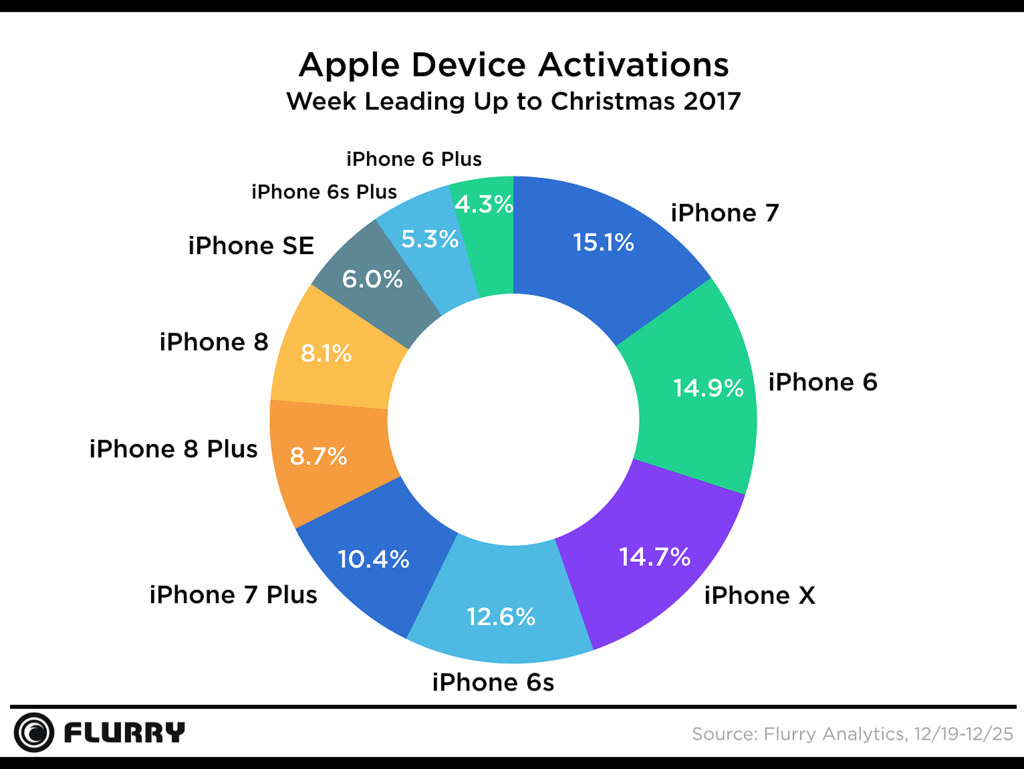 Phablets now account for 53% of all holiday activations taking share away from small tablets and medium phones.

Hit the link below for more details...

Read More