The Moment Pro Camera app for iOS has received a major update which brings new features including multiple color profiles, a real-time waveform monitor, video RGB histogram, and more!

Moment Pro is now across both photo and *video* including RAW and full manual controls to easily adjust exposure, ISO, shutter speed, focus, white balance, image format, and key ingredients in great mobile filmmaking like color profiles, bitrates, waveforms, RGB histograms and now both PAL and NTSC frame rates.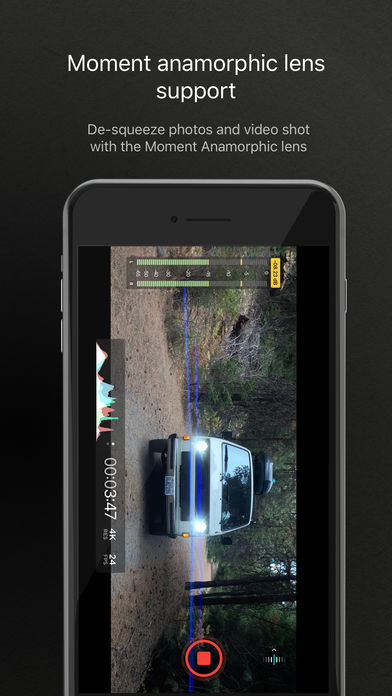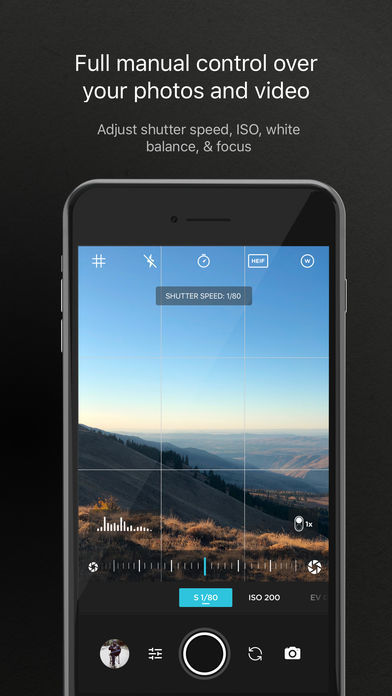 Free Features:
● Anamorphic - use the Moment Anamorphic lens to shoot amazing, letterbox style photos and videos.
● Apple Watch - use your watch as a remote to shoot photos or record videos.
● Split Focus and Exposure - Take control of tricky lighting scenarios.
● Exposure control - Get just the right shot with a broad range of real-time exposure compensation.
● HEIF and HEVC - Seamless support for the latest Apple file formats across photos and videos.
● Chose PAL or NTSC video frame rates
● Live Histogram - Get your exposure right every time.
● Auto Video Stabilization - Make your videos buttery smooth.
● Moment Lens - select which lens you are shooting with.
● Super Wide Angle Shots - Control video with a shallow depth of field.
● Siri Shortcuts - Quick access to capture a photo or start a video
● Dual Lens Control - Manually control which side of the dual lens you want to shoot with so you can use Moment lenses over either one.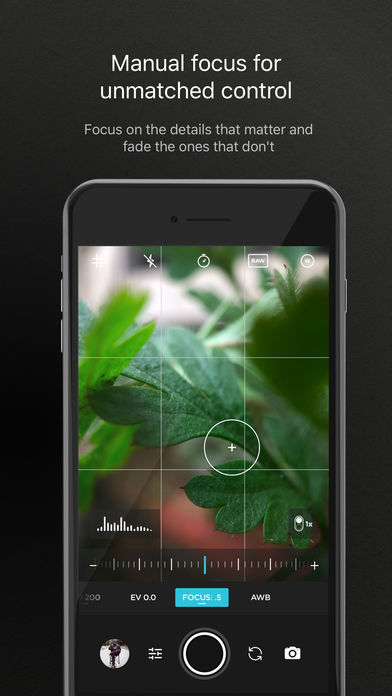 Pro Features:
● RAW + TIFF - Shoot photos in RAW format for better editing, or TIFF for high-quality printing.*
● Full Manual - Control ISO, shutter speed, focus, and white balance independently with easy to use sliders and double taps to reset.
● 3D Touch Shutter - Control your shutter like a DSLR camera. Using Apple's 3D Touch technology, we've brought the shooting experience of a pro shutter button to the touch screen. Half press to focus, full press to capture using the in-app shutter button.*
● Precise Video - Change your resolution and frame rate on screen, without digging into a settings menu.
● Video Color Profiles - Select from default, flat, or log color profiles to get the most out of your files in post-processing.
● Multiple Video Bitrates - Get precise control over video quality with standard, medium, and high bitrates to choose from.
● RGB Histogram: Dial in your video color, balance, and exposure with a live RGB histogram.
● Waveform monitor - Evaluate video brightness and exposure across your image in real time.
● Dual-channel audio meters - Get just the right sound levels with real-time, precise, dual-channel (when available) audio levels.
● Even better a Moment Photo Case - Works with the DSLR-like shutter button on our photography cases for half-press and full-press capture. Take better photos, faster.
* RAW and 3D shutter require an iPhone 6S or later (6S, 7, 8, X, XS, XR, SE)



What's New In This Version:
This our first big update to video. Filmmakers, this update is for you.

Pro video features you need, not the ones you don't.

● Multiple Color Profiles - Select from default, flat, or log color profiles to get the most out of your files in post-processing.
● Real-time Waveform Monitor - Evaluate video brightness and exposure across your image in real time.
● Video RGB Histogram - Dial in your video color, balance, and exposure with a live RGB histogram.
● Multiple Video Bitrates - Get precise control over video quality with standard, medium, and high bitrates to choose from.
● Dual-channel Audio Meters - Get just the right sound levels with real-time, precise, dual-channel (when available) audio level readout.
● NTSC and PAL frame rates and associated shutter speeds.
● Lots of bug fixes, performance improvements, and some design and interface tweaks all dedicated to a great video capture experience.

You can download the Moment - Pro Camera from the App Store for free. You may also want to check out Moment's case and lens accessories for the iPhone here.

Download