Google has announced some improvements to Google Maps for iOS including, Dark Mode, Widgets, and Location Sharing in Messages.
Chocolate or vanilla. Crunchy peanut butter or smooth. Androids or iPhones. No matter what your (device) preferences are, Google Maps is here to help you navigate, explore, and get things done as easily as possible. Today, we're rolling out three new ways to more conveniently access Google Maps' information about the world right from your iPhone.
Here's a look at the new features...
Share your live location right from iMessage
If you're meeting up with friends or family, you can now share your real-time location while you're texting so you can stay safe and never miss a beat. Just tap on the Google Maps button in iMessage and — voilà — your location will be shared for one hour by default, with the option to extend up to three days. To end your share, simply tap the "stop" button on the thumbnail.
The information you need, fast
One of Google Maps' most powerful features is the ability to see live traffic conditions in an area. With the new nearby traffic widget, you can now access this information for your current location right from your home screen. So if you're about to leave home, work, school, or any other place, you'll know at a glance exactly what traffic is like, and can plan accordingly.
Heading to one of your regular spots? With the new Google Maps search widget, you can search for your favorite places or navigate to frequent destinations with just a quick tap.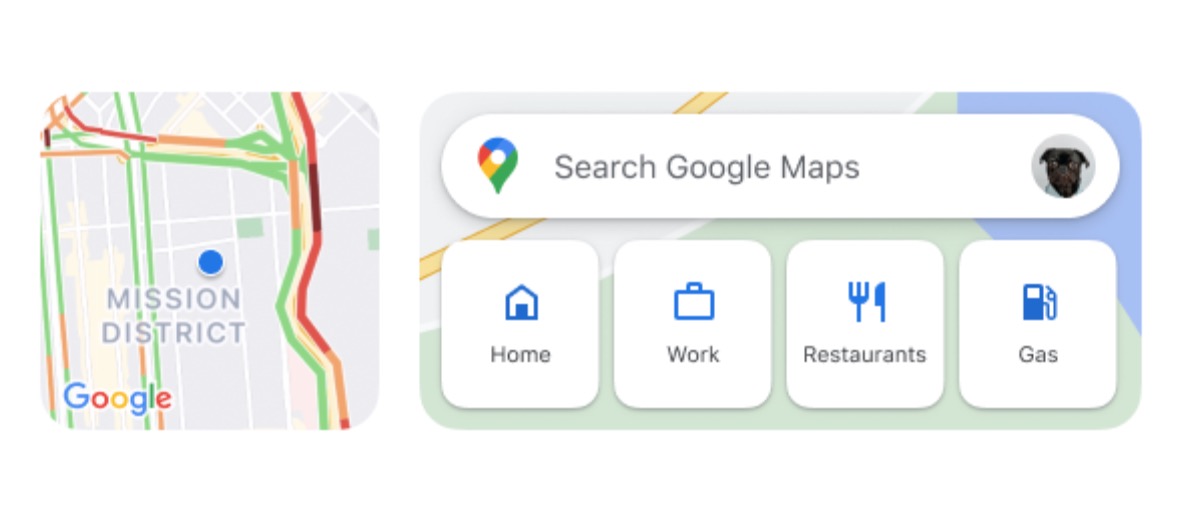 Come to the dark side
Experiencing screen fatigue or want to personalize your app? You're in luck: dark mode on Google Maps for iOS starts rolling out in the coming weeks so you can give your eyes a break or save on battery life. To turn it on, head to your Settings, tap on dark mode, then select "On".
You can download Google Maps from the App Store for free.
Download