These are instructions on how to reformat a Windows Formatted iPod so that it can be used with a Mac.
If you wish to keep the songs you have on the iPod you must first follow this tutorial to copy the iPod's songs to your iTunes Library:
How to Transfer Music From Your iPod to a New Mac
Step One
Launch
iTunes
by selecting its icon in the dock
Step Two
Connect your iPod to the computer. Once it shows up in iTunes press the
Restore
button under the Summary Tab.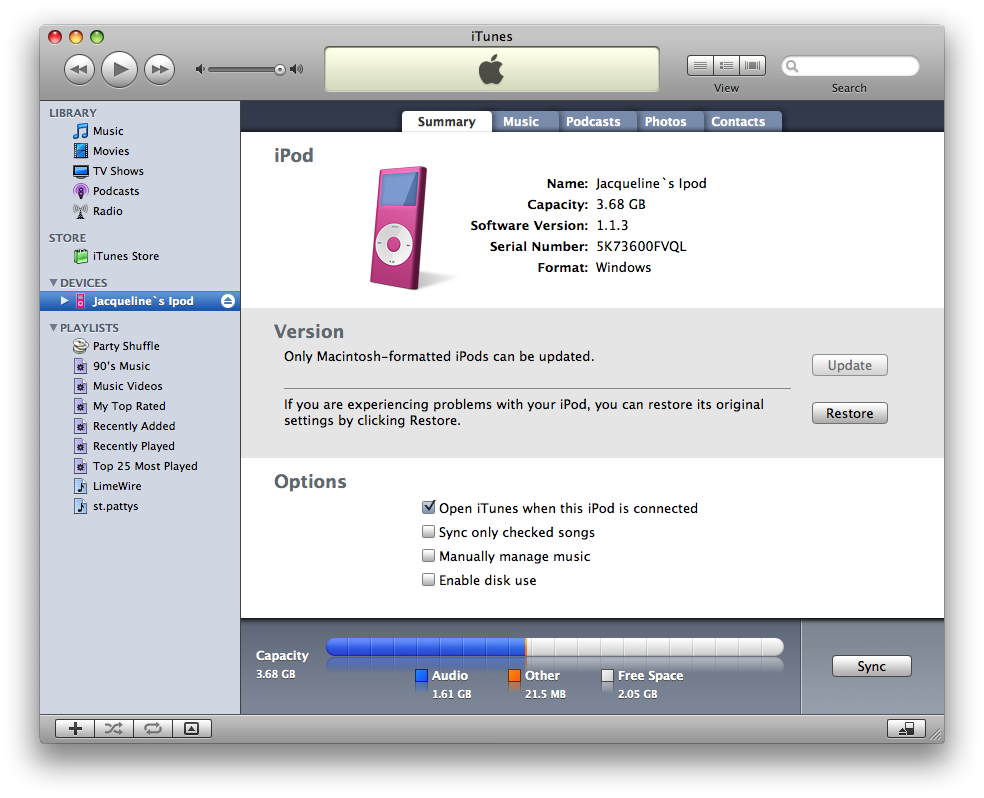 Step Three
A popup will appear warning you that all the songs on your iPod will be erased. Click the
Restore
button.

Step Four
An iPod Software Update window will open. Click the
Next
button.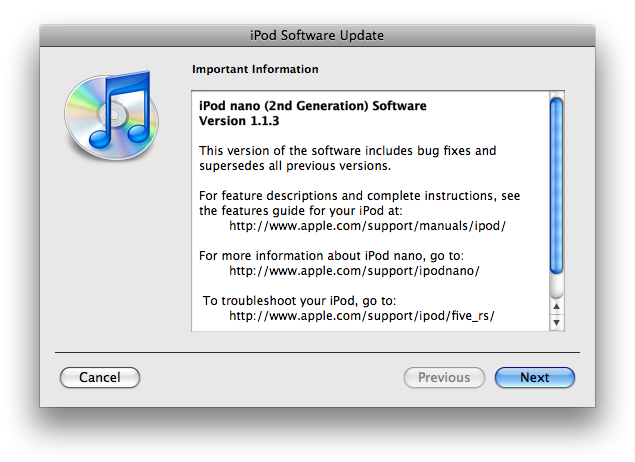 Step Five
Click the
Agree
button to accept the license agreement.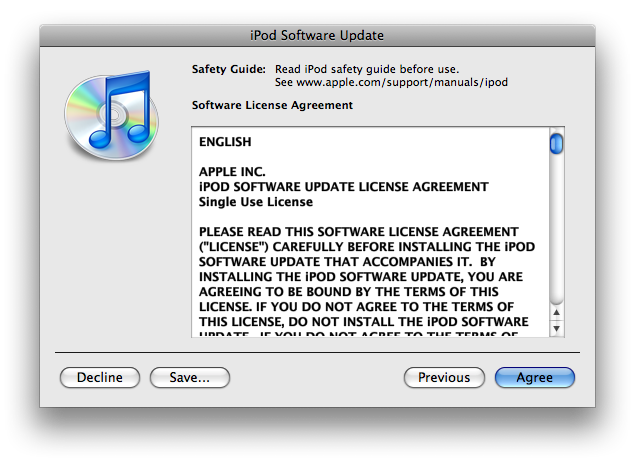 Step Six
iTunes will now go and download the latest firmware for your iPhone.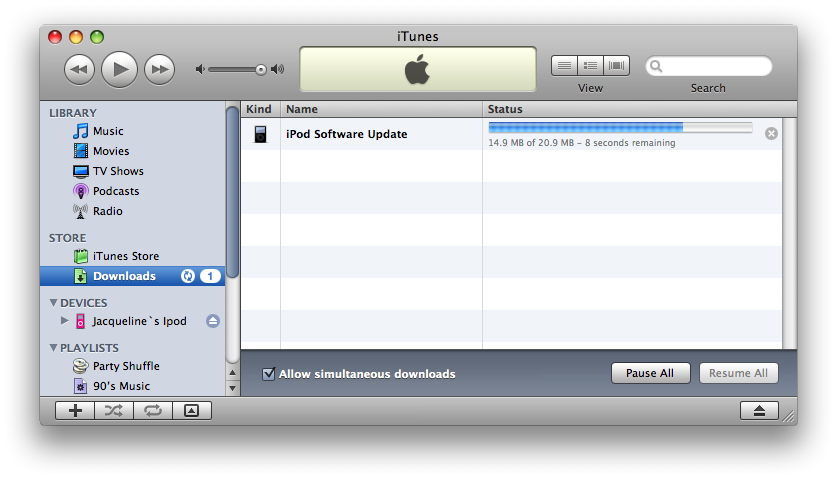 Step Seven
Once installation begins it will ask you for an Administrator's username and password. Enter this information then click the
OK
button.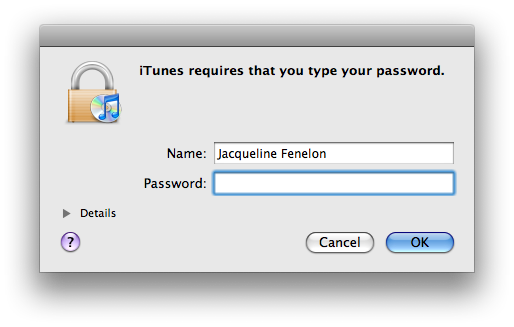 Step Eight
iTunes will then format and update your iPod after which it will reboot.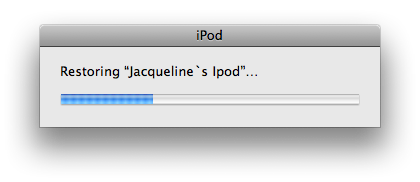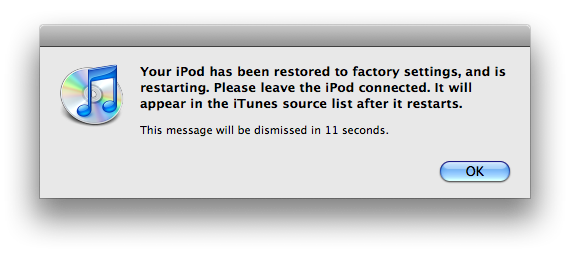 Step Nine
Once complete you will be asked to name your iPod. Do this then press the
Done
button.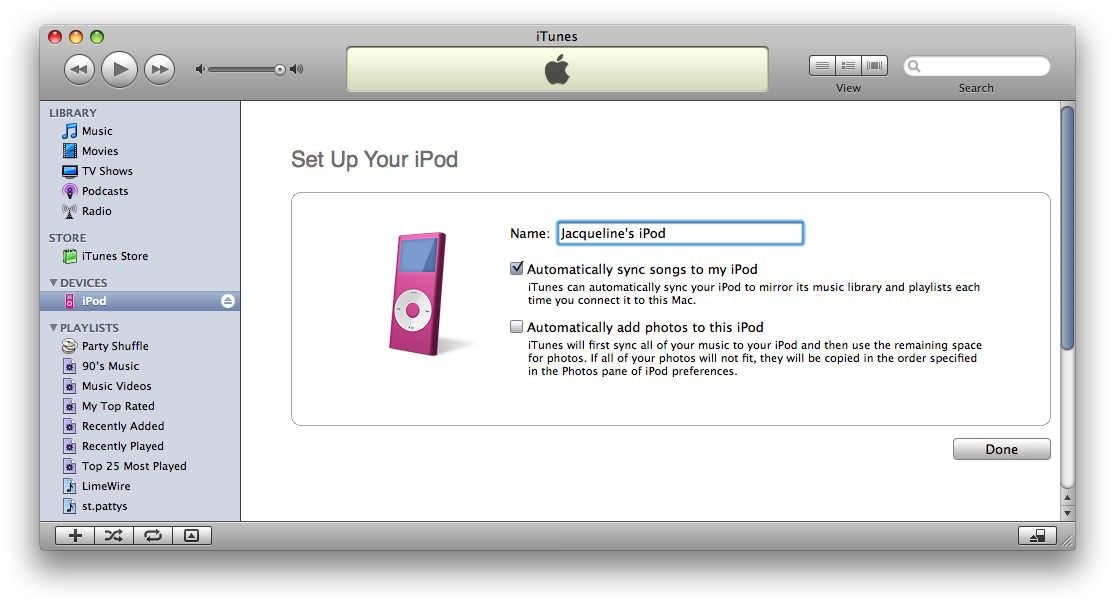 Step Ten
iTunes will now automatically begin syncing your library to the iPod!