Dropbox has announced several new features today that can help users better organize files, find photos, and sign documents.

It's hard to quickly find what you're looking for. We've heard this over and over from users. Whether you're at work, home, or on the go, you need to be able to take immediate action on your files—from making edits and sharing files to getting documents signed. That's why we're unveiling new features that make it easier to create and maintain an efficient organizational system. We're also introducing a completely redesigned HelloSign mobile app to help you send, sign, and check the status of signature requests from anywhere.

Save time by automating your team's digital file system
To help your team work together more efficiently, we developed new features that enable you to use automations to stay organized. [These features begin rolling out to teams today, and are coming soon to individual plans and Dropbox Family.]

● Automated folders. Create folders that automatically perform specific tasks—such as naming, sorting, tagging, and converting—anytime a file is added to the folder.
● Automated dashboard. Control and manage automated folders and their settings from a central dashboard.
● Naming conventions. Create file naming standards based on categories that can be applied to individual folders. You can rename files or photos by the date they were taken and include a parent folder name.
● Multi-file organize. Categorize and sort a folder's files into subfolders based on dates, keywords or level of activity. Preview and verify changes before files are moved.




Find your content faster
● Search using tags. Use easily searchable words to tag files and folders so you can quickly find the one you need even if you don't remember its name. [Tags begin rolling out to all users today.]
● Photos on web. Quickly find and view all your photos and videos in one centralized place on the web. Access them on any device by clicking on Photos in the left sidebar on dropbox.com. [Photos on web is rolling out today to Dropbox Basic, Plus, Family, and Professional plan users.]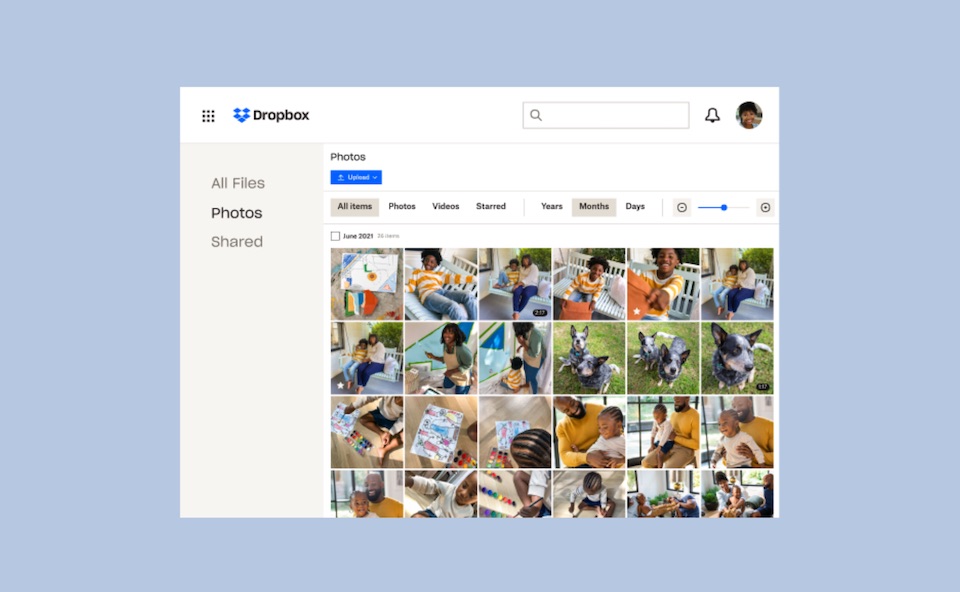 Get agreements signed faster, from anywhere
With the HelloSign mobile app, you can quickly prepare, send, and sign documents on the go from your phone or tablet.

● Upload documents for signature directly from your phone or from other apps
● Prepare and send new agreements or use templates to send without missing a beat
● Track the status of your signature requests and get updates from the home screen
● Download and share signed documents right from your mobile device
● The HelloSign mobile app is now available on iOS [Android version coming soon]. To get started, download it for free in the App Store.

Read More