How to Jailbreak Your iPod touch With iLiberty+ (Mac)
Posted March 26, 2008 at 6:02pm by iClarified · 26057 views
These are instructions on how to jailbreak your iPod touch using iLiberty+.
Before following these instructions you should have already restored your iPod touch to 1.1.4 using iTunes. You should have the iPod touch connected to your dock/computer and iTunes should have detected the iPhone after restore at least one once!
For your convenience this tutorial is available in video format also.
Step One
Download iLiberty+ 1.2 from
here
, or
here
to your desktop.
Step Two
Double click the downloaded file (iLibertyX.dmg) on your desktop.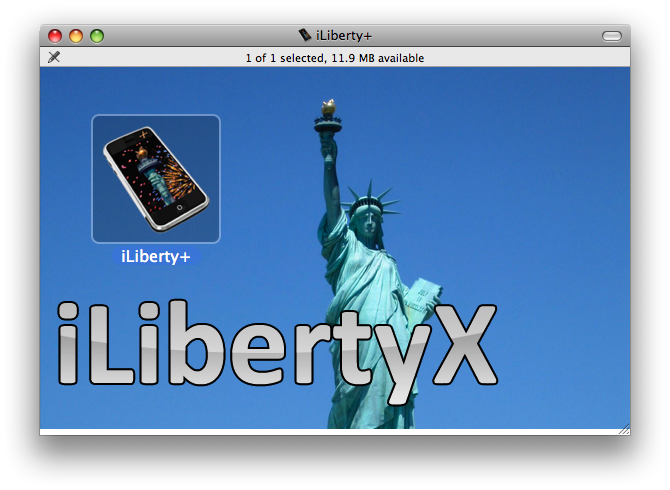 Step Three
Double click the iLiberty icon to launch the program. NOTE***: You could also drag this icon into your Applications folder to permanently install it.

Step Four
You will be warned that you downloaded iLiberty+ from the internet. Click the
Open
button.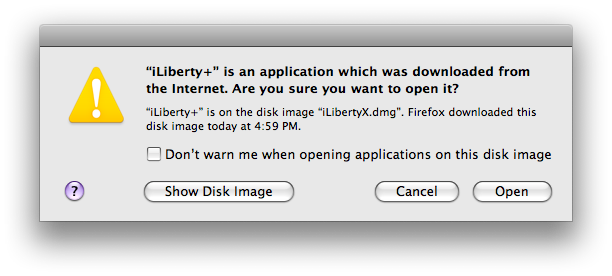 Step Five
iLiberty+ will open onto the standard tab. Notice the jailbreak checkbox is already checked.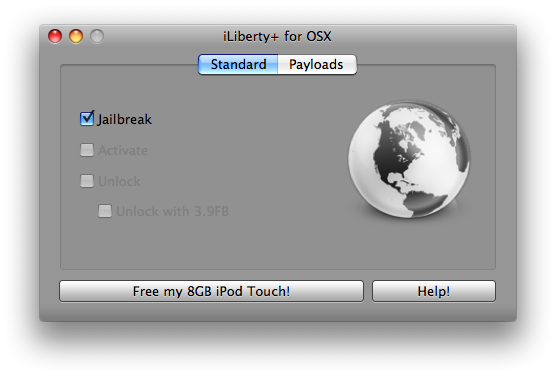 Step Six
Click to select the
Payloads
tab. From here you can select additional payloads to install while jailbreaking. We will leave this alone for now and go back to the
Standard
tab. Note***: A tutorial on how to download and install payloads will be posted in the near future.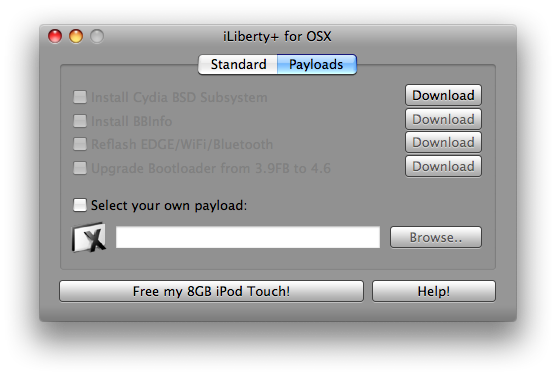 Step Seven
Click the
Free My *GB iPod Touch!
button to begin.






Step Eight
Once the jailbreak is complete you will see an Enjoy! message. Click the
OK
button to enjoy your newly jailbroken iPod touch!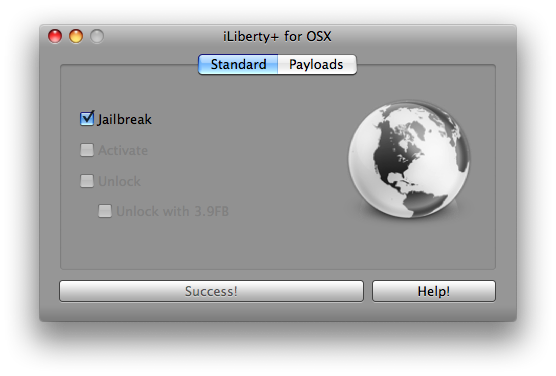 THANKS***: A lot of thanks go out to AViegas, George Zhu, Dev Team, and whomever else contributed to this release!