HybridShell and VideoShell iPhone Cases
Posted April 9, 2008 at 3:03pm by iClarified · 6946 views
Digital Lifestyle Outfitters today announced the immediate availability of two new cases in its extensive line of iPhone accessories. Available now at dlo.com and select retailers are the HybridShell and VideoShell for iPhone for $24.99 and $19.99, respectively.
HybridShell for iPhone
The DLO HybridShell is a fusion of a crystal-clear polycarbonate front with a textured, silicone back - adding a strong, gripable layer of protection and personality to the iPhone. The unique design features a clear back with raised, black rubber "dots" for added grip. The HybridShell provides open access to all iPhone controls, and comes bundled with a DLO Surface Shield screen protector to ensure the touch screen stays smudge-free. The HybridShell is available for $24.99.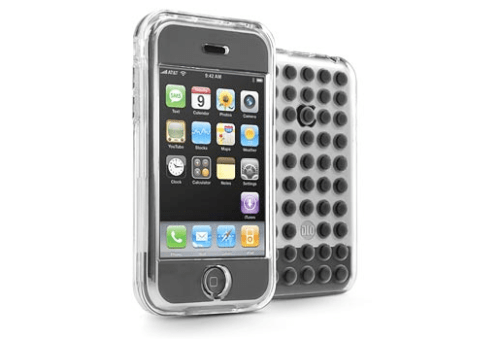 VideoShell for iPhone
The tough, transparent VideoShell adds clear protection to the iPhone, while providing easy access to the headphone port, hold switch, side controls and dock connector - so users can plug in and sync their iPhone without ever removing it from the case. Ideal for iPhone users on-the-go, the VideoShell features an integrated kickstand for hands-free video enjoyment on any flat surface. The VideoShell is available for $19.99.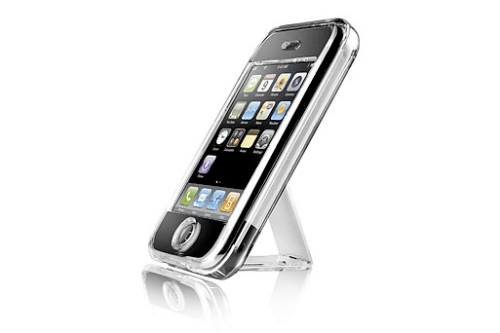 Both the HybridShell and the VideoShell for iPhone come bundled with a DLO Surface Shield screen protector. DLO is also offering Surface Shields in a multi-pack, available separately for $14.99. The pack contains five anti-glare films for protection against dust and smudges. Because they work with static adhesion, Surface Shields are easy to apply, re-adjust if necessary, and remove without leaving behind any sticky residue.
Read More