To są instrukcje krok po kroku jak zainstalowć BSD subystem w twoim iPhonie. BSD Subystem jest wymagany przed zainstalowaniem wielu innych aplikacji i nakładek, dlatego też powinienen być to pierwszy pakiet zainstalowany po "jailbreak-u" w twoim iPhonie.
Krok Pierwszy
Uruchom
Installer
poprzez naciśnięcie jego ikonki na "SpringBoard".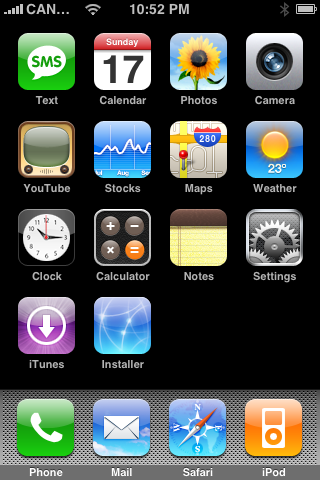 Krok Drugi
Wybierz i naciśnij patke
Install
na dole ekranu.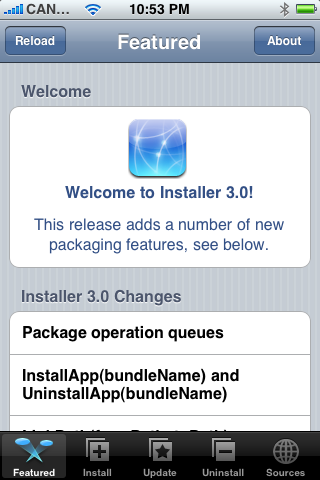 Krok Trzeci
Wybierz i naciśnij
System
z listy "Categories".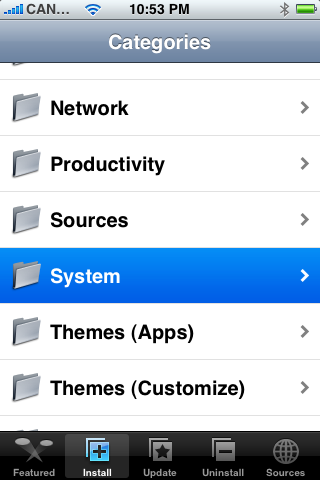 Krok Czwarty
Wybierz i naciśnij
BSD Subsystem
pakiet z listy dostępnych pakietów.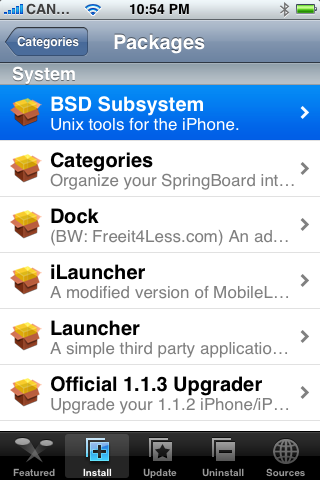 Krok Piąty
Naciśnij przycisk
Install
w prawym górnym rogu ekranu.
Krok Szósty
Naciśnij duży przycisk
Install
, który sie pojawił na ekranie.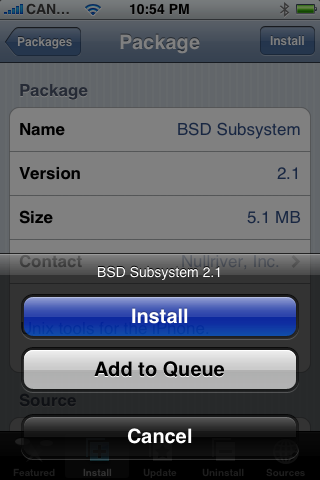 Krok Siódmy
Pojawi sie wiadomość, ażeby nie używac hasła w 1.1.3. Kliknij duży przycisk
OK
.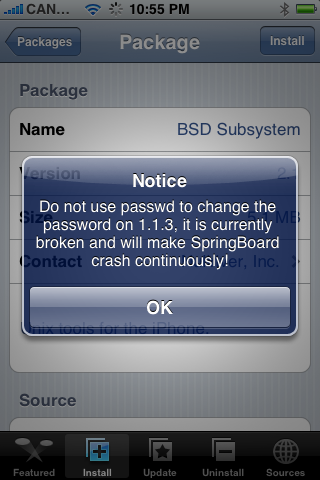 Krok Ósmy
Po zakończeniu instalacji, zostaniesz przeniesiony z powrotem do listy "Categories".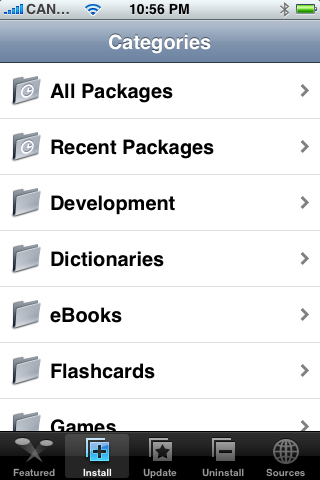 Po zakończeniu instalacji "Subystemu BSD", byłoby bardzo dobrze zainstalować "OpenSSH" z kategorii "System", jeżeli jeszcze nie został zainstalowany.