New Opera 9.5 Web Browser Released
Posted June 12, 2008 at 3:17pm by iClarified · 4494 views
Opera Software today released the final public release of its flagship Web browser, Opera 9.5. Opera's cross-device expertise, support for open Web standards and commitment to speed and performance culminate to create the most powerful Opera browser yet. Making its desktop debut in Opera 9.5, Opera Link blurs the boundaries between computers and mobile phones by enabling a seamless Web experience from device to device. Opera 9.5 for Windows, Mac and Linux systems is available free from www.opera.com.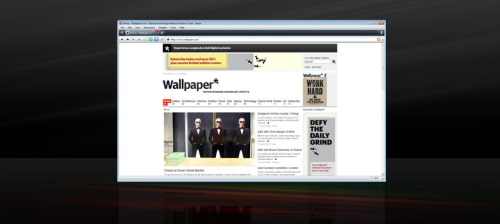 What's new in Opera 9.5
Opera Link: Your bookmarks, Speed Dial and even notes taken in the Opera browser can follow you anywhere. Opera Link keeps you synchronized between any Opera 9.5 desktop browser and Opera Mini, Opera's free browser for your mobile phone. In Opera 9.5 write a note — copy directions, create shopping lists or jot down anything you need to remember — and access it on any Opera 9.5 browser by simply logging in.
Find anything: If you can remember a word from a page you've read earlier, you can find that page easily with Quick Find. Just enter a word in the address bar to find matching text from any page you have visited.
Looking sharp: Opera makes a move to modernize its look and feel to a sharp new skin with clean lines and clear icons. The 'New Tab' button and other elements have been modified to make the switch to a better Web experience more intuitive. You may also select any of our platform-specific skins to help Opera's appearance adapt to your operating system of choice.
Opera 9.5
Strengthened defense against malware and phishing: Opera's Fraud Protection not only protects you from fraudulent Web sites, it is now the first browser publically available to protect you from malware and other malicious software on the Web. Powered by Haute Secure, Netcraft, and PhishTank, Opera's Fraud Protection technology automatically blocks offending Web pages to keep you out of harm's way.
Speed: Opera continues to lead in performance. Opera 9.5 makes dramatic speed improvements to the e-mail client, RSS feeds and the browser itself, so you can spend more time getting things done online.
Of course Opera 9.5 includes many features Opera users have already come to know and love. Speed Dial, notes, the ability to save and restore browsing sessions after you close the browser, a trash can for accidentally closed tabs or e-mails, mouse gestures and many others bring a fresh approach to browsing the Web. Discover Opera for yourself today.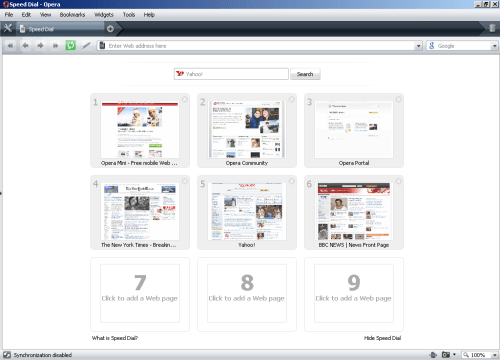 "Opera 9.5 represents the culmination of two years spent listening to our community and transforming our browser to add features and capabilities they have requested," said Jon von Tetzchner, CEO, Opera. "Opera 9.5 offers new possibilities and capabilities. It's faster, lighter and pushes us further out in front of other browsers, by blending the mobile and desktop worlds together in new and powerful ways. We invite everyone to join us as we continue to shape the way the Web will evolve."
Read More