These are instructions on how to increase the volume on your 2.0.1 iPhone using the iClarified Cydia source. Remember your iPhone speaker isn't very powerful so it will only be a slight improvement but its better then before :) Also note that those in regions with restricted volume levels will see more of a difference!

Step One
Make sure you have iClarified added as a cydia source. You can find directions on how to do that here.

Step Two
Press to launch Cydia from your Springboard.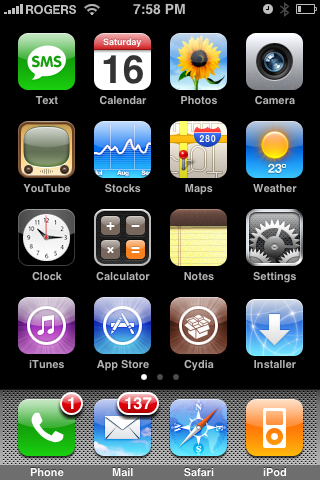 Step Three
Press to select the Sections tab at the bottom of the screen.



Step Four
Press to select iClarified from the list of Sections.



Step Five
Press to select Volume Boost (2.0.1) from the list of Packages.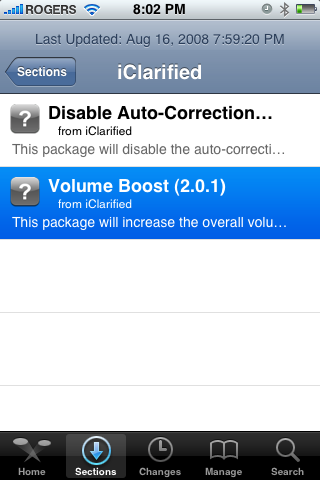 Step Six
Press the Install button at the top right hand corner of the screen.



Step Seven
Press the Confirm button at the top right of the screen.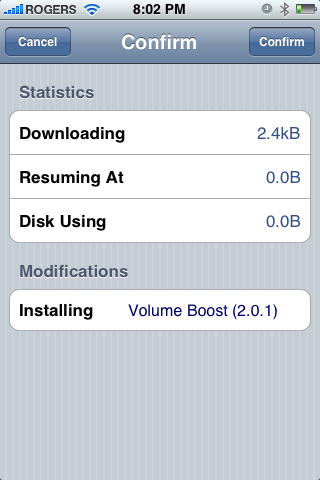 Step Eight
Once installation has completed press the Return to Cydia button at the bottom of the screen.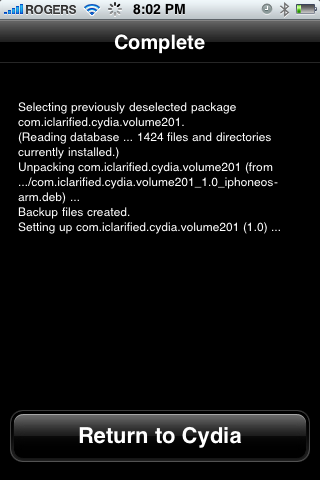 Step Nine
You will be returned to the Package details page. Hold down the Sleep/Wake button for 3 seconds to bring up the Power slider. Slide it to the right to turn off your iPhone. Then push the Sleep/Wake button again to turn back on the phone!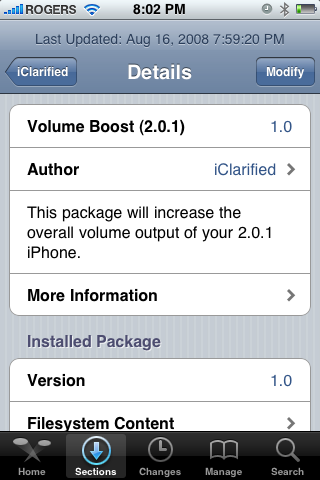 You will now notice an increase in the volume of your phone :)