Apple Let's Rock Event Summary
Posted September 9, 2008 at 2:16pm by iClarified · 9950 views
This is a summary of the new products and features introduced at the Apple Let's Rock Event.
iTunes 8
- High Definition TV shows: $1.99 for SD. $2.99 for HD.
- NBC returning to iTunes with shows in both HD and SD.
- iTunes 8 will be available today
- Genius feature allows you to create playlists from songs in your library that go great together.
iPod classic
- 120GB classic will replace the 80GB and 160GB.
- $249
iPod nano
- Thinnest ipod ever
- Features enhanced interface
- Has an accelerometer
- Genius playlist within nano
- Aluminum with curved glass
- Shake iPod to shuffle
- Rotate iPod for landscape view
- Plays 24hrs of music, 4hrs of video
- Environmentally safer
- 8 different colors will be available
- $149/8GB. $199/16GB.
iPod touch
- Thinner, Stainless steel
- Features volume controls for built in speaker
- Genius playlist
- Nike+iPod receiver built in
- 36hrs of music, 6hrs of video
- 8GB/$229. 16GB/$299. 32GB/$399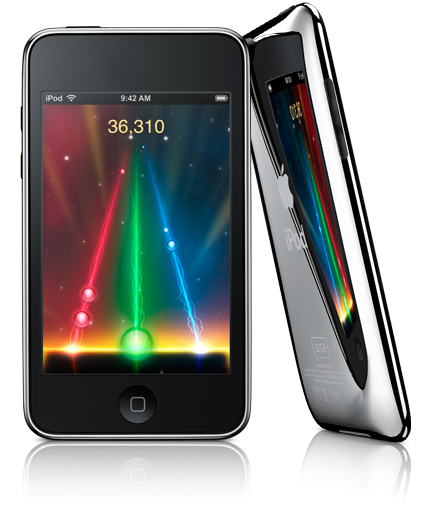 iPhone 2.1 Firmware
- To be released this Friday
- Significantly better battery life, fewer call drops, bug fixes, faster backups to itunes, no app crashes.
- Free
Apple In-Ear Headphones
- Redesign In-Ear Headphones
- Two drivers in each earpiece
- $79
Apple Earphones
The Apple Earphones with Remote and Mic take the acclaimed Apple iPod Earphones and add a control capsule, located on the cable of the right earpiece, that includes a microphone and three buttons.
- $29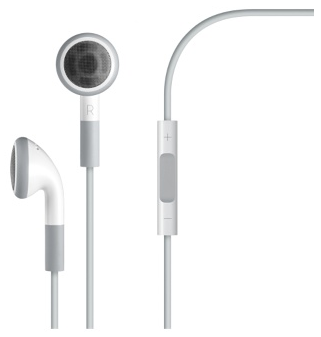 iPod Shuffle
- 4 new colors
- 1GB/$49, 2GB/$69