These are instructions on how to jailbreak your iPod touch With QuickPwn for Mac. This tutorial has been updated for the 2.1 firmware.
NOTE*: If you have an iPod 2G the Dev-Team is still working on a jailbreak. Stay tuned!
Step One
Download QuickPwn 1.1 from
here
and place it on your desktop.
Step Two
Double click the downloaded file to mount the QuickPwn [QuickPwn_1.1.dmg] archive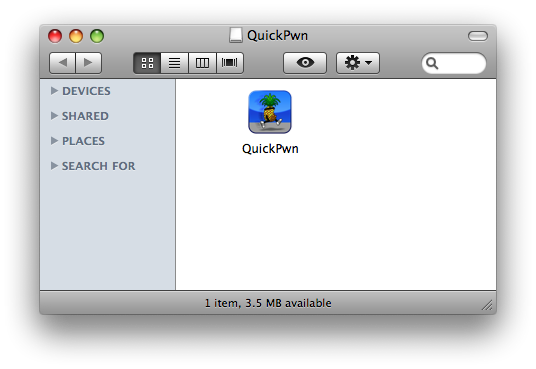 Step Three
Connect your iPod touch to the computer and launch
iTunes
from the dock.

Step Four
Select the iPod touch from the list of devices on the left then click the
Restore
button.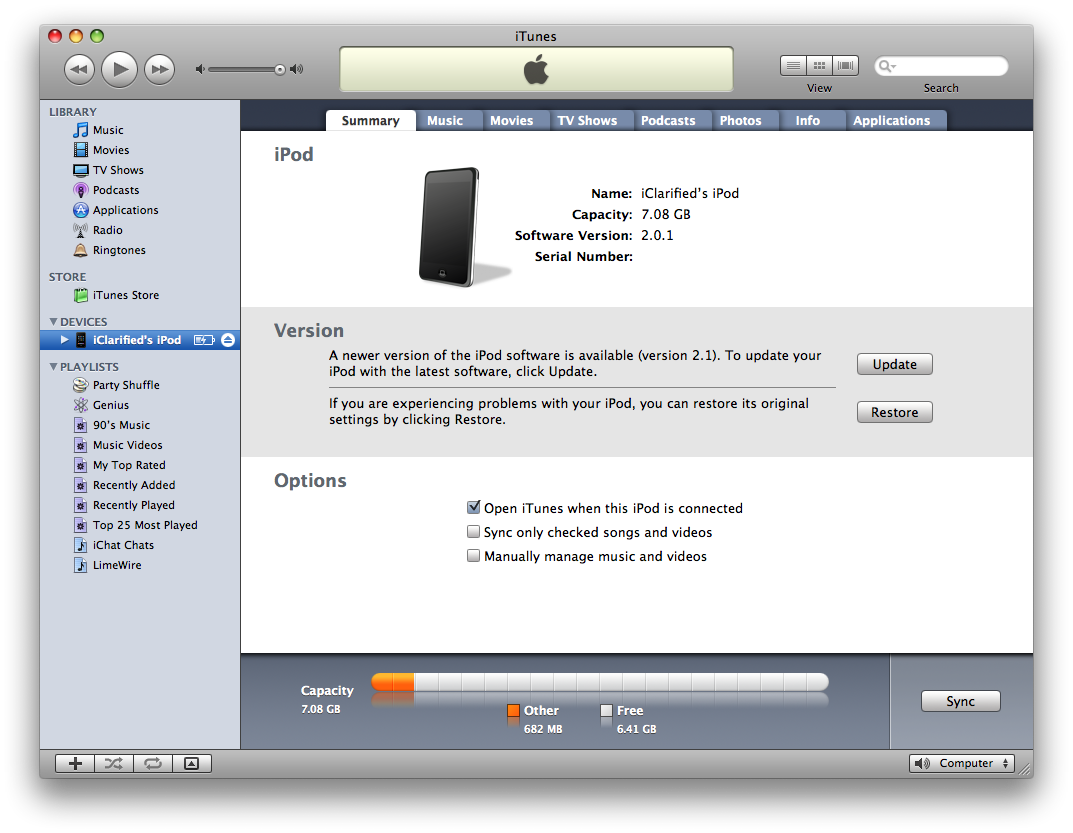 NOTE**: If you have not already upgraded to 2.0.x you may be asked to purchase the 2.1 firmware.
Step Five
A popup will appear asking if you are sure you want to restore and update. Click the
Restore and Update
button.
Confirm that the version to update to is the 2.1 firmware then click the
Next
button.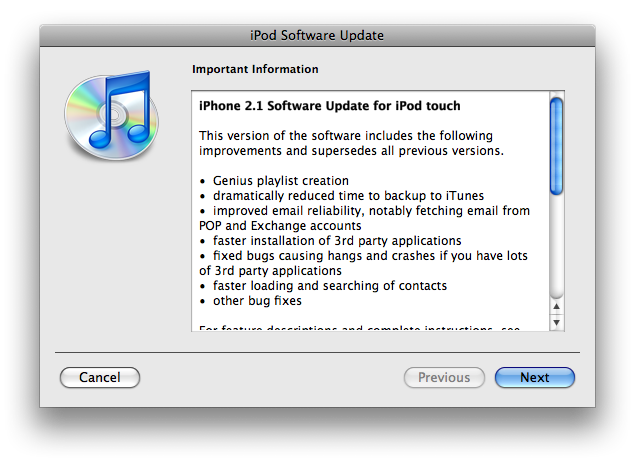 Next click
Agree
to accept the Software License Agreement.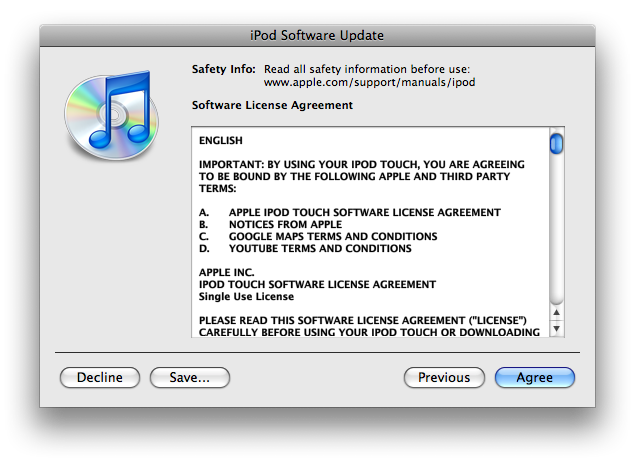 Step Six
Once the Restore has completed double click the
QuickPwn
icon from the mounted QuickPwn dmg.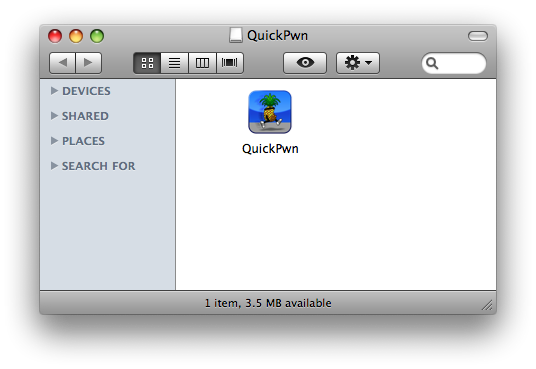 Step Seven
Click
OK
to accept the copyright notice.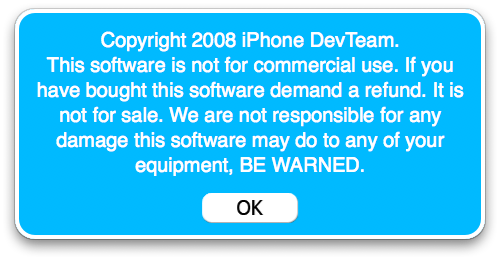 Step Eight
Connect your iPhone to the computer when asked then click the
OK
button.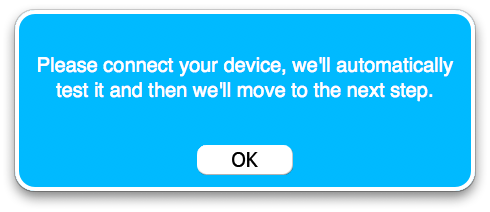 Step Nine
QuickPwn will now automatically detect the device connected!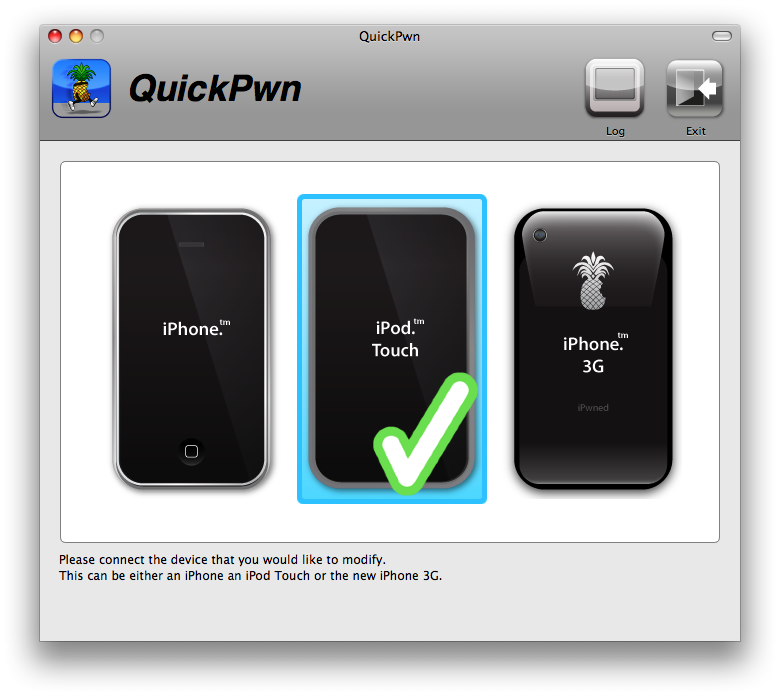 Step Ten
QuickPwn will now automatically search for the latest firmware for this device
Step Eleven
You will be asked if you would like to replace the original boot and recovery logos on your iPhone. Select
Yes
or
No
to continue.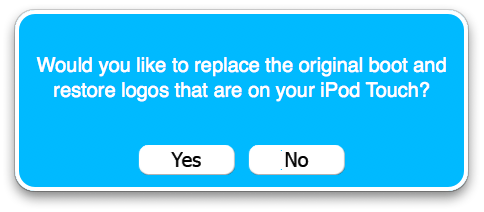 Step Twelve
QuickPwn will now begin building your custom IPSW.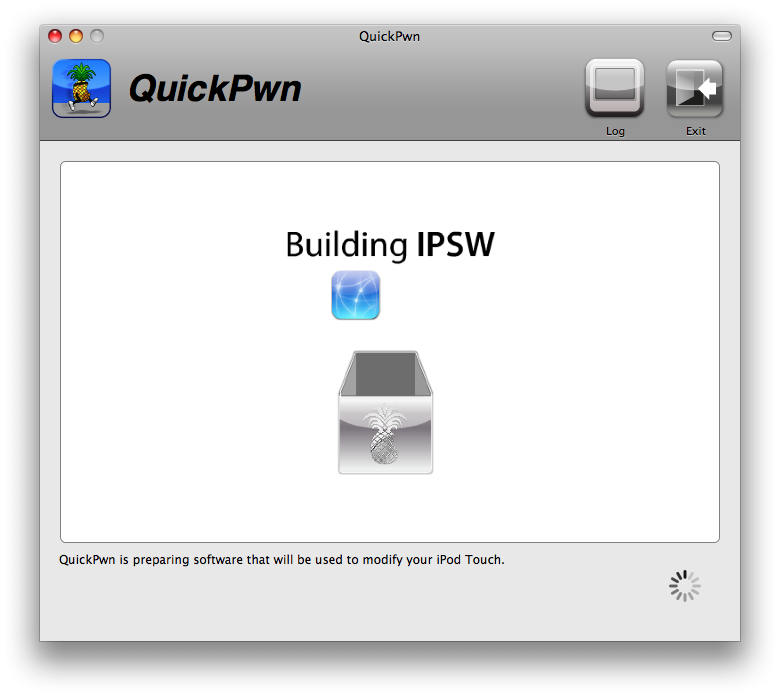 Step Thirteen
You will be asked to enter your administrator username and password. Do this, then click
OK
to continue.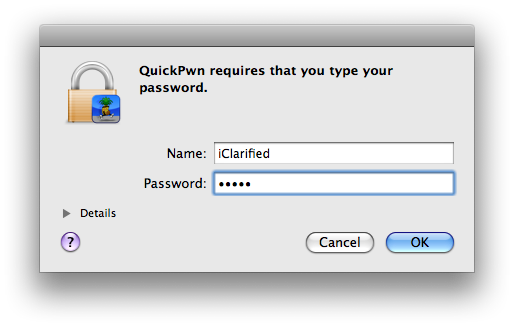 Step Fourteen
QuickPwn will now help you put your iPhone into DFU mode. First, turn off the device.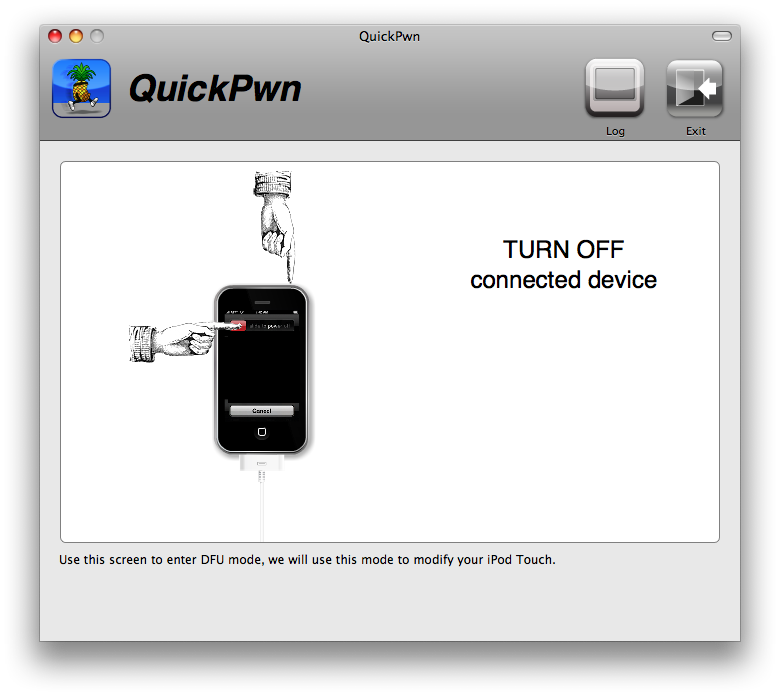 Next, you will be asked to hold both the
Home
and
Power
buttons for 10 seconds.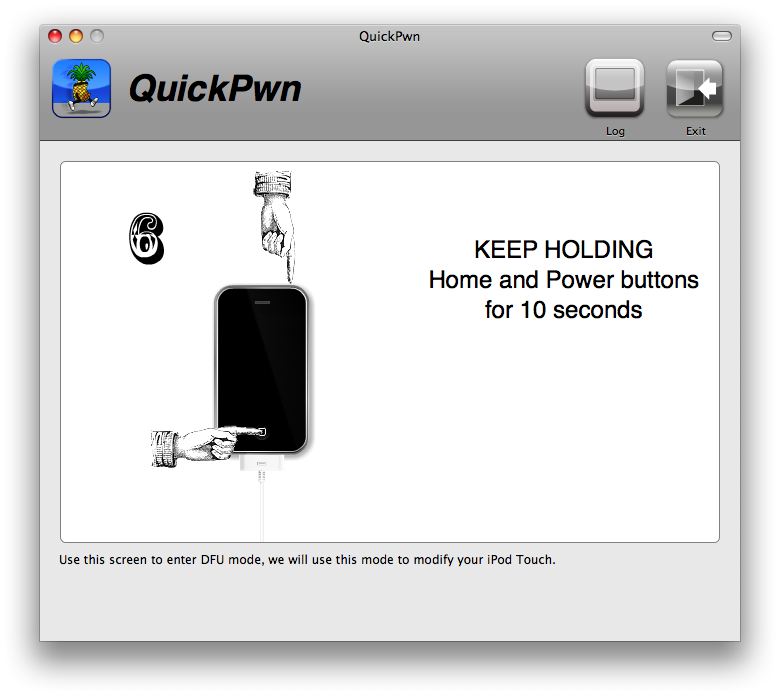 Finally, you will release the power button and continue holding down the
Home
button for another 10 seconds.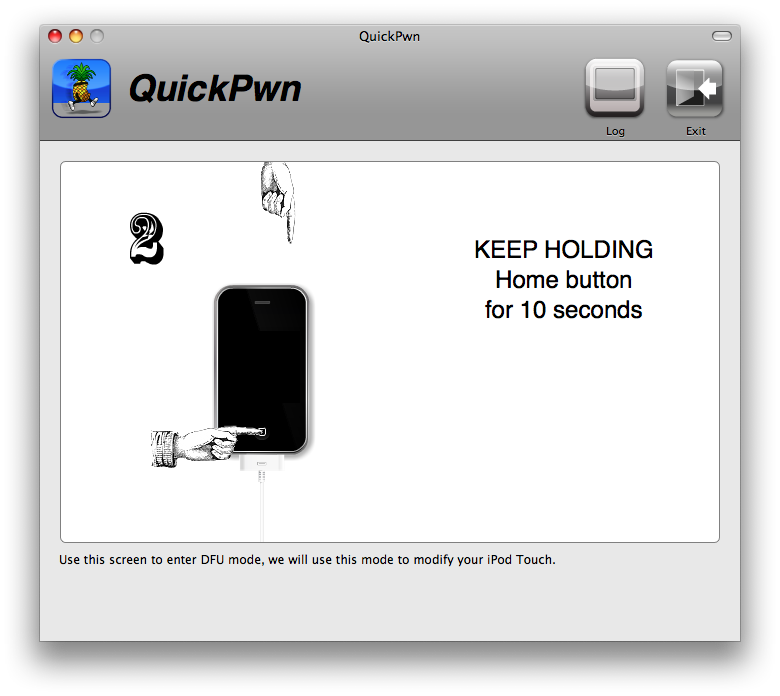 Step Fifteen
QuickPwn will now automatically begin sending information to your iPhone.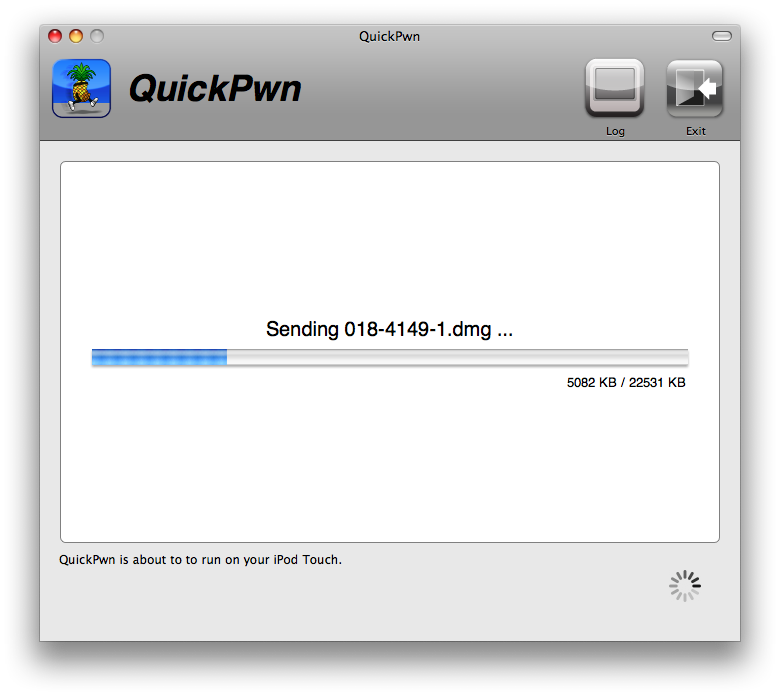 Step Sixteen
You will now be notified that QuickPwn is modifying your iPhone. The process will take some time and will cause the iPhone to reboot. Don't do anything until the process has completed!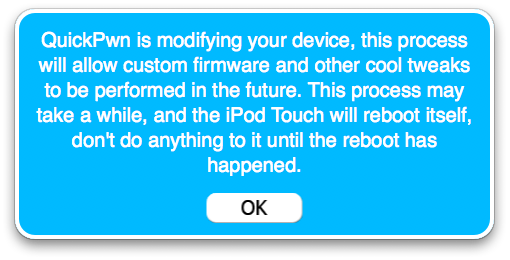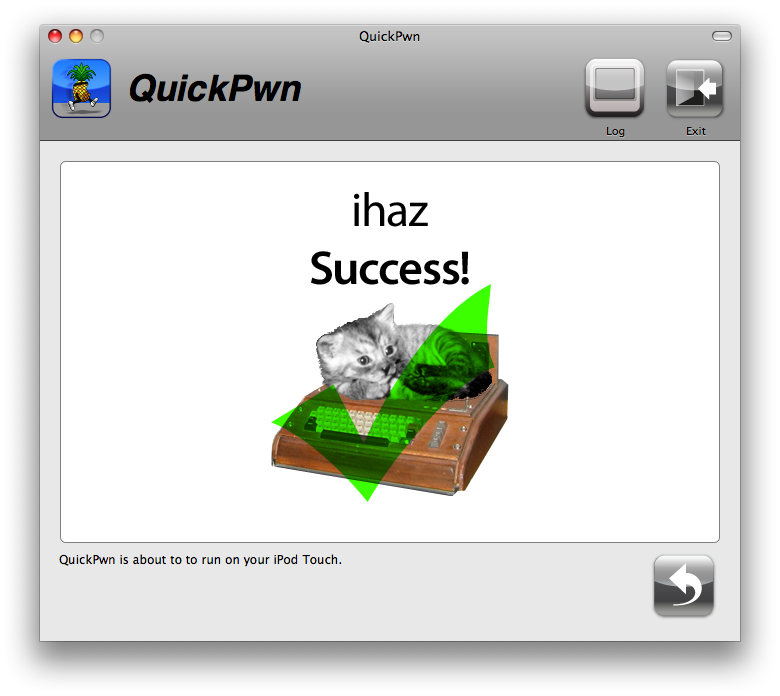 Step Seventeen
Once your iPhone has rebooted it will be jailbroken and have both Cydia and Installer on the Springboard!