An alleged back panel for the iPhone 5S has been leaked by Nowhereelse.fr revealing changes to the camera and home button areas.

Taking a closer look at the panel we can see modifications to the holes cut into the upper right of the shell. This corroborates rumors that Apple will equip the iPhone 5S with a better camera and a dual LED flash.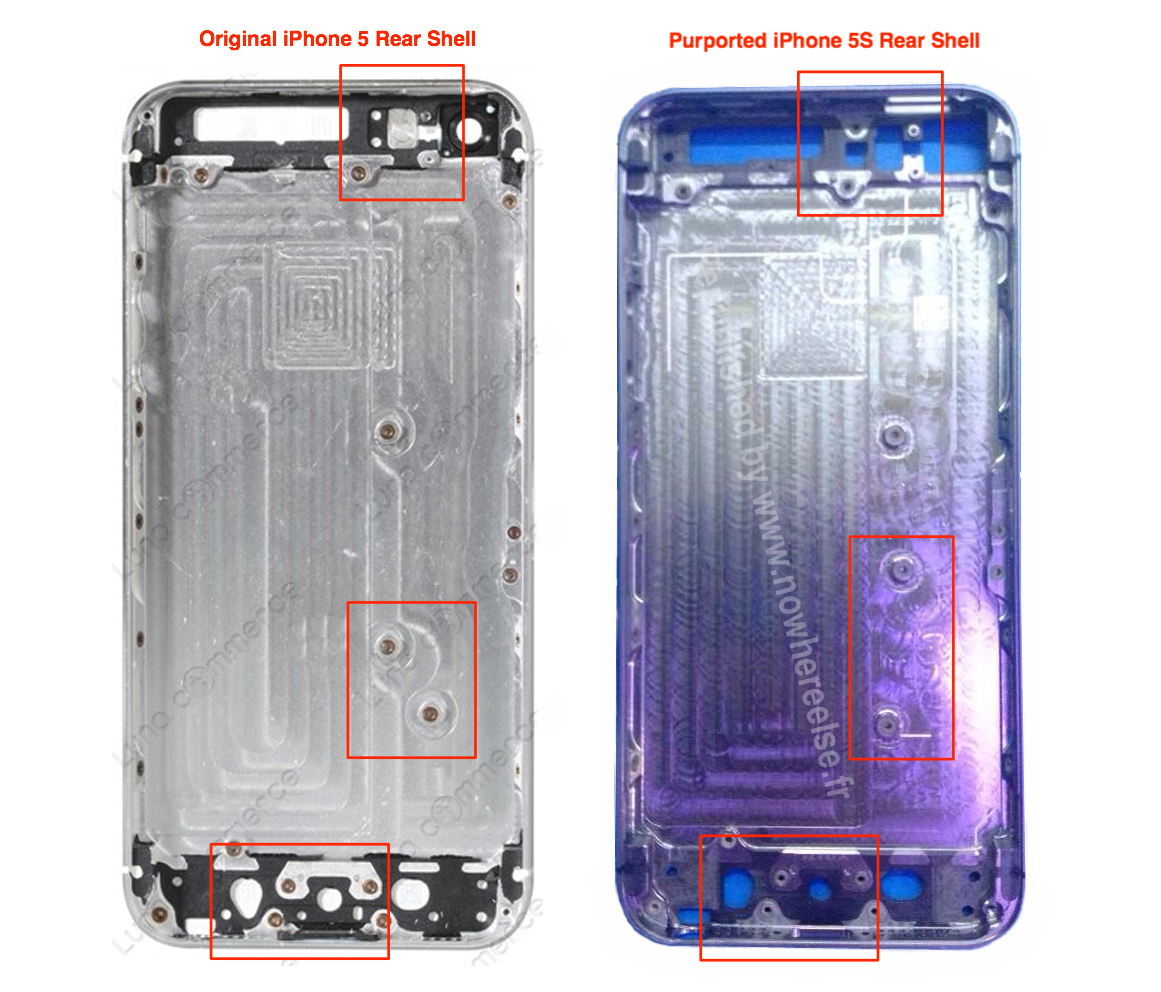 The site also notes that the modified screw placement aligns with a previously leaked logic board for the upcoming smartphone as you can see in the images below.



Finally, the back panel also shows changes to the home button area.

As I had already demonstrated earlier this month, it will be noted in passing that the attachment points of the separator back button to the home of this framework are slightly offset, like those of the separator supposedly designed for iPhone 5S that I recently discovered.

A recent rumor from the fairly accurate analyst Ming-Chi Kuo predicts that the iPhone 5S could feature a sapphire covered home button with a convex (raised) shape instead of the concave one we see in all iPhones today. The new convex shape would give Apple more room to fit in a fingerprint sensor.

Apple is expected to unveil the iPhone 5S on September 10th.

Take a look at the images below...

Read More