Fruit Ninja, a popular game for iPhone, has been updated with 4 new blades, a new background, and an all-new challenge system.

For the hundreds of millions of fans around the world with trillions of fruit sliced - thank you for you amazing continued support! You have made Fruit Ninja one of the most popular games of all time!

Fruit Ninja is a juicy action game enjoyed by millions of players around the world, with squishy, splatty and satisfying fruit carnage! Become the ultimate bringer of sweet, tasty destruction with every slash.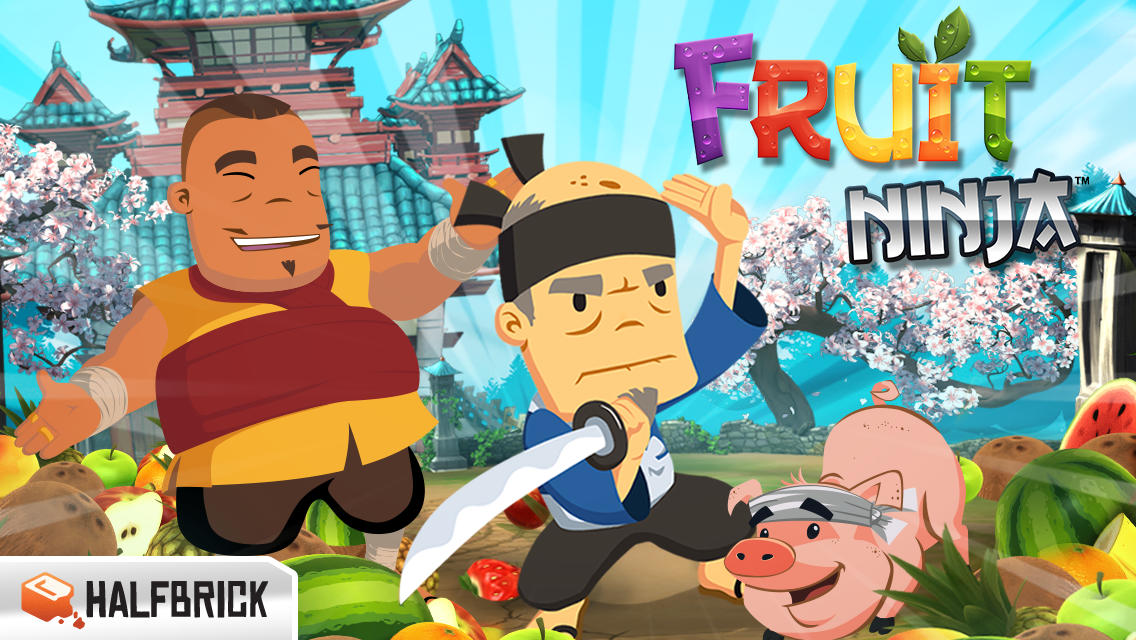 Features:
Swipe your finger across the screen to deliciously slash and splatter fruit like a true ninja warrior. Be careful of bombs – they are explosive to touch and will put a swift end to your juicy adventure!

Fruit Ninja features Classic, Zen and the amazing new Arcade mode, along with online multiplayer for Game Center-enabled devices! It also has awesome global leaderboards and achievements to unlock!

Your success will also please the wise ninja Sensei, who will accompany your journey with wise words and fun fruit facts.

What's New In This Version:
4 NEW BLADES, NEW BACKGROUND & ALL-NEW CHALLENGE SYSTEM!

Blades at the ready! This exciting expansion introduces an entirely new gameplay mechanic and puts a fresh twist on the juicy phenomenon you know and love. Prepare to test your reflexes like never before and keep coming back for even higher scores. It's time to end the year with a bang!

CHALLENGE SYSTEM:
Think you've already mastered Fruit Ninja? Think again! Introducing an all-new challenge system with stacks of new content.
These exhilarating encounters will test all aspects of your fruit slicing skill set so be prepared for another wave of non-stop excitement!

4 NEW BLADES:
Benjamin Blade – Make it rain!
Northern Lights Blade – Light up the sky.
Wind Blade – Makes slicing a breeze!
Comet Blade – For cosmic collisions.

NEW BACKGROUND:
Koi Pond – Here fishy, fishy, fishy!

You can purchase Fruit Ninja from the App Store for $0.99.

Read More