Amazon has unveiled new Amazon Fire 7 and Fire HD 8 tablets with Amazon Alexa built-in.

The Fire 7 features a thinner and lighter design, an improved 7" IPS display with higher contrast and sharper text, longer battery life with up to 8 hours of mixed use, 8 GB of storage with support for up to 256 GB of expandable storage, and better Wi-Fi connectivity, plus Alexa for just $49.99.

The new Fire HD 8 offers an 8" 1280x800 HD display with over 1 million pixels, a quad-core processor, up to 12 hours of battery life, 16 GB of storage with support for up to 256 GB more, plus Alexa for $79.99.

Both Fire Tablets are available for pre-order starting today.




"We think customers should expect more from their tablet—better hardware, more features, access to tons of great content—but shouldn't have to pay a premium for it," said Kevin Keith, General Manager, Fire Tablets. "Our approach is to offer premium products at non-premium prices. The all-new Fire 7 is thinner and lighter, offers an improved display, longer battery life, and better Wi-Fi connectivity—while keeping the same low price of $49.99. For only $30 more, the all-new Fire HD 8 offers a vibrant 8" HD widescreen display, up to 12 hours of battery life, faster performance, and 16 GB of storage. Plus, both tablets include Alexa—it's an incredible value we think customers will love."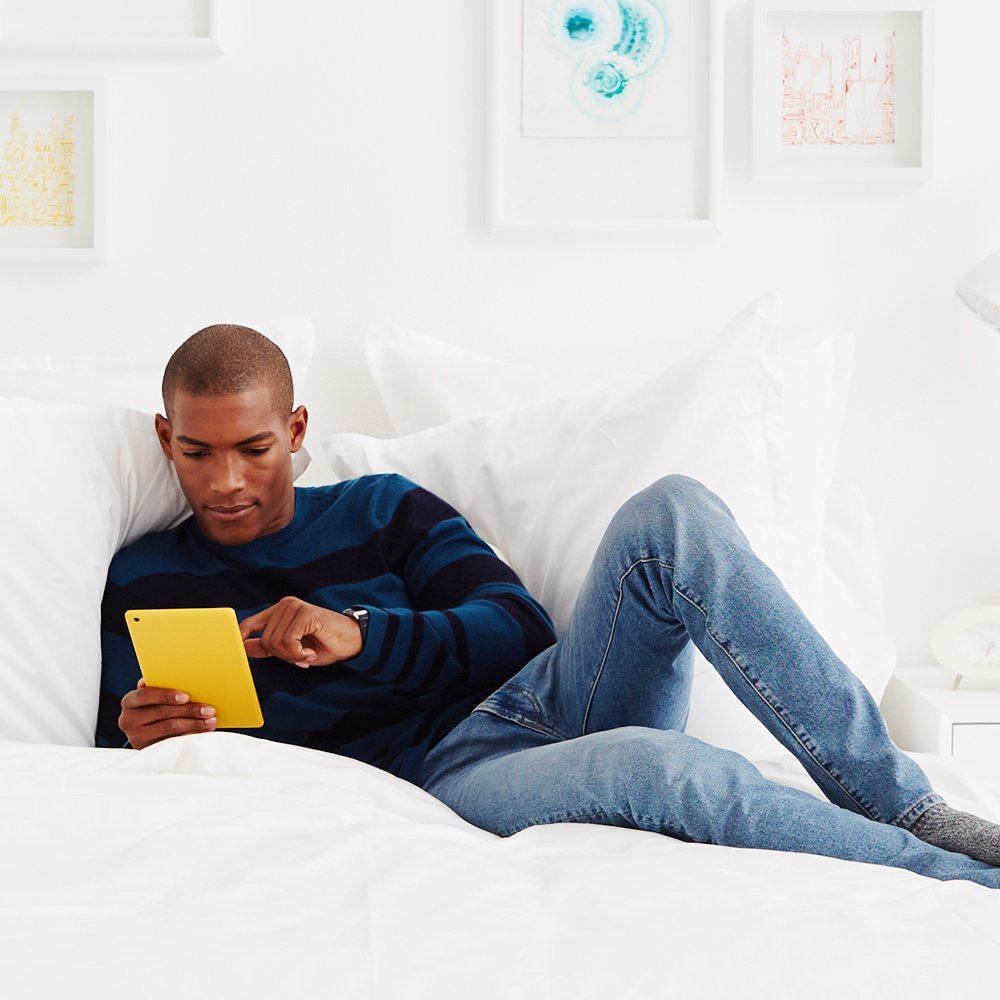 Both Tablets Include:
● Alexa—Simply press and ask to play videos, enjoy music, listen to audiobooks, ask questions, shop, find news, display the weather, and more on your Fire tablet.
● Quad-core 1.3 GHz processor—Quickly and easily switch between apps, stream movies, and browse the web without waiting for your tablet to catch up.
● Durability—As measured in tumble tests, Fire 7 and Fire HD 8 are both more durable than the latest generation iPad.
● Front- and rear-facing cameras—Video chat with friends and family with the front-facing camera; take and share photos, and save them for later with free, unlimited cloud storage for all photos taken on Fire devices.
● Fast Wi-Fi connectivity—dual-band Wi-Fi with support.
● Screen Sharing—let an Amazon expert guide you remotely through any feature on your screen, available 24x7, 365 days a year—for free.
● Amazon-exclusive features—Alexa, ASAP, X-Ray, Second Screen, Amazon FreeTime, Family Library, Blue Shade, On Deck, Prime Video downloads, and more.
● World-class content ecosystem—Access to millions of movies, TV shows, songs, books, magazines, apps, and games—with free, unlimited cloud storage for all Amazon content.
● New color options—Black, Punch Red, Marine Blue, and Canary Yellow.

Both the Fire 7 and Fire HD 8 will start shipping on June 7.

[Fire 7] [Fire HD 8].