Safety Inspector Purports 'Huge Influx' of iPhones With Touch ID on the Back [Photo]
Posted July 5, 2017 at 2:25pm by iClarified · 13419 views
A shipping company employee that does safety inspections on large cargo shipments claims there has been a 'huge influx' of iPhones with Touch ID on the back en route to Apple, reports Benjamin Geskin.
The worker managed to take pictures of the display unit in a lower security area and it looks similar to some alternative leaks we've been seeing. The device does not have a Home button but does have larger bezels than the 'iPhone 8' design
most commonly rumored
.
It's possible that Apple may be leaking alternative designs to throw us off track and catch leakers. Sonny Dickson posted a
schematic
of the iPhone with Touch ID on the back in April. It's also been suggested that this is the design for the new iPhone 7s.
Here's what Geskin's source had to say:
---
I work for a shipping company and do safety inspections on large cargo shipments to check the safety of batteries in transit. Lately we've seen a huge influx of the iPhones with the Touch ID on the back, probably a few pallets per day. I've also seen displays, chips, flexes, cases, you name it. It's really hard to get a photo at work but I managed to get this one of the iPhone 8 display unit in a lower security area.
Pallets of those displays I just sent you started rolling a few weeks ago. They're really ramping up fast.
The photo shows a tray of iPhone display modules en route to Apple (I saw the address on the shipping label. Everyday the same. See many of them. More and more), from an Apple supplier in Asia (name removed for protection). The box was opened during a customs and safety inspection. (make sure batteries are ok so you check the temperature with a thermometer and look at seals for leaks.)
Definitely it's mass production. Test is usually only a few. This more than a test.
---
Check out the image below and follow iClarified on
Twitter
,
Facebook
,
Google+
, or
RSS
for more developments.
Read More
-----
[Previously posted]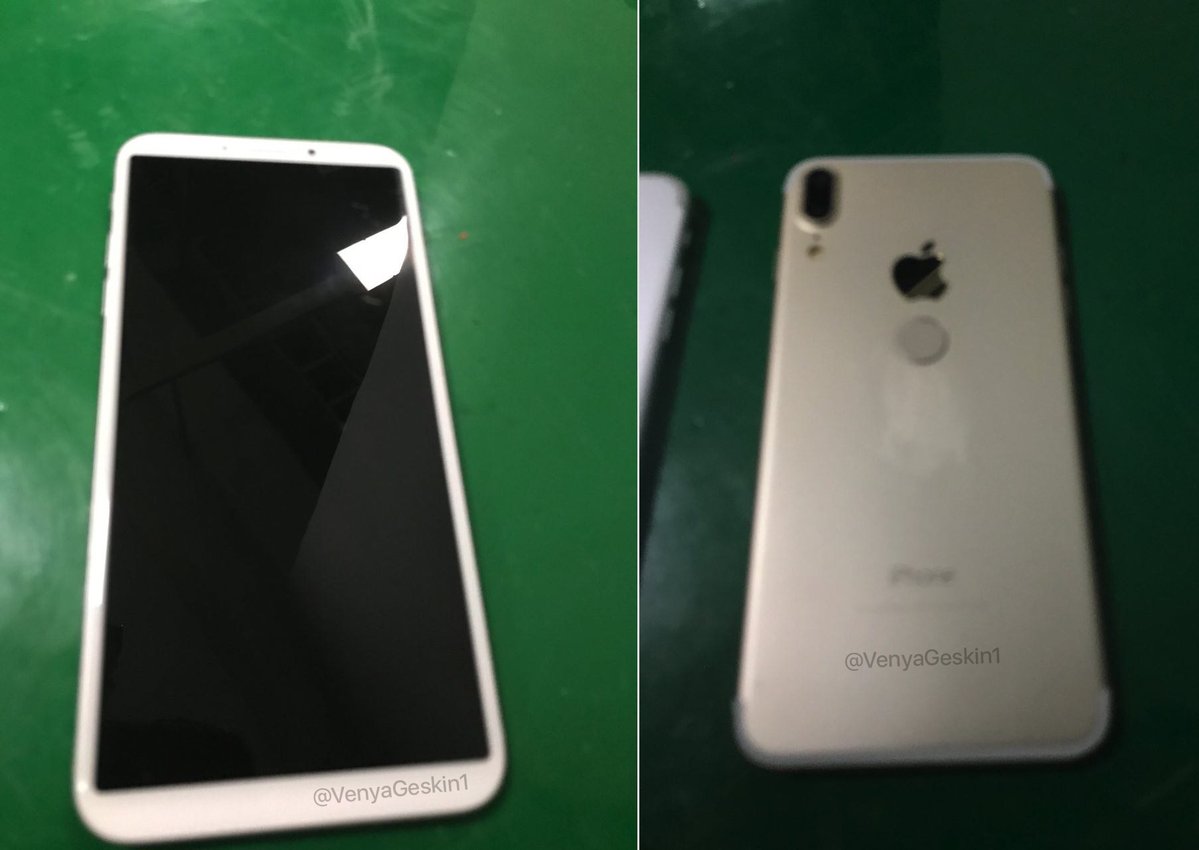 [Previously posted]