Developer Steve Troughton-Smith has found an official Apple video revealing a new dark mode for Xcode and an Apple News app for macOS.

Ladies and gentlemen, I give you Xcode 10 on macOS 10.14. Dark Appearance, Apple News, App Store w/ video previews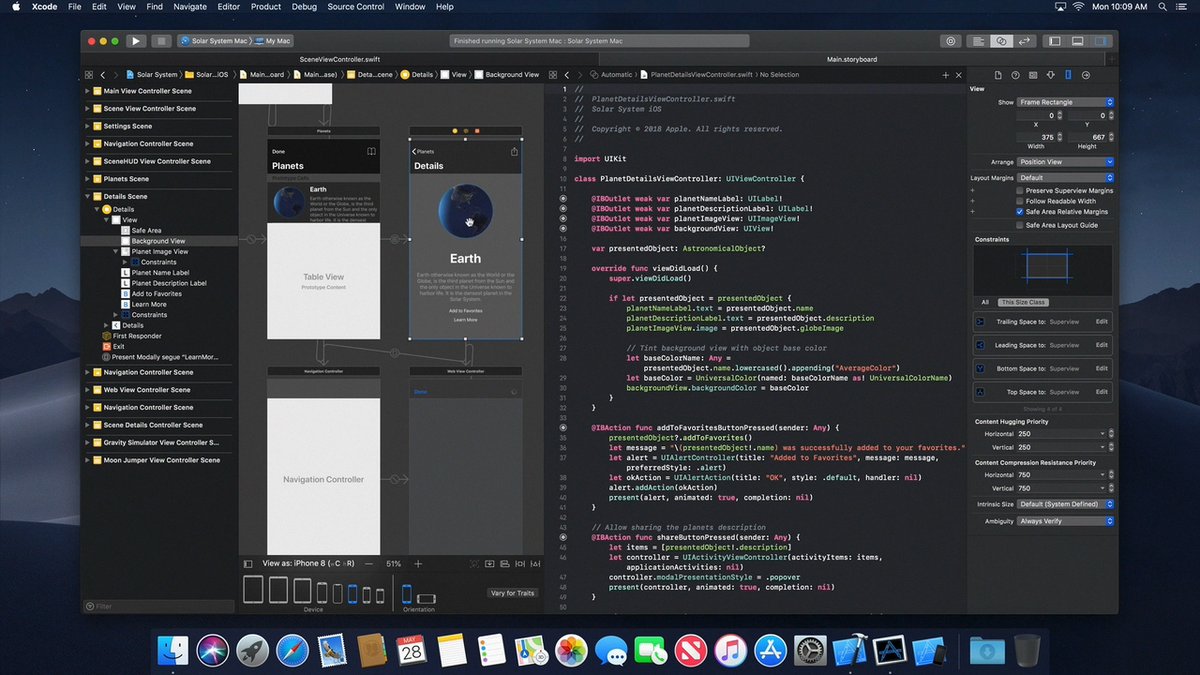 Troughton-Smith notes the video was found on the Xcode MAS store page API.

As usual, the spoilers came from within: Apple posted a 30-second preview video of Xcode on 10.14 to the Xcode MAS store page API (which, as videos aren't supported on the MAS, 'should' have been hidden. Guess nobody checked.).




Apple will likely debut the new version of Xcode and macOS 10.14 on Monday at WWDC 2018. Please follow iClarified on Twitter, Facebook, Google+, or RSS for updates.