A photo which allegedly shows the front glass panels for all three rumored new iPhones has been leaked on Twitter by Ben Geskin.

The photo shows thin bezeled glass panels with a notch for the 5.8-inch OLED, 6.1-inch LCD, and 6.5-inch OLED smartphone models. Geskin notes that the bezel is slightly larger for the LCD model.

2018 6.1-inch LCD iPhone has thicker bezel. I reported this a month and a half ago.
Only 6.1 LCD model bezel is thicker. Because it's LCD. And it's much slimmer bezel than Android anyway.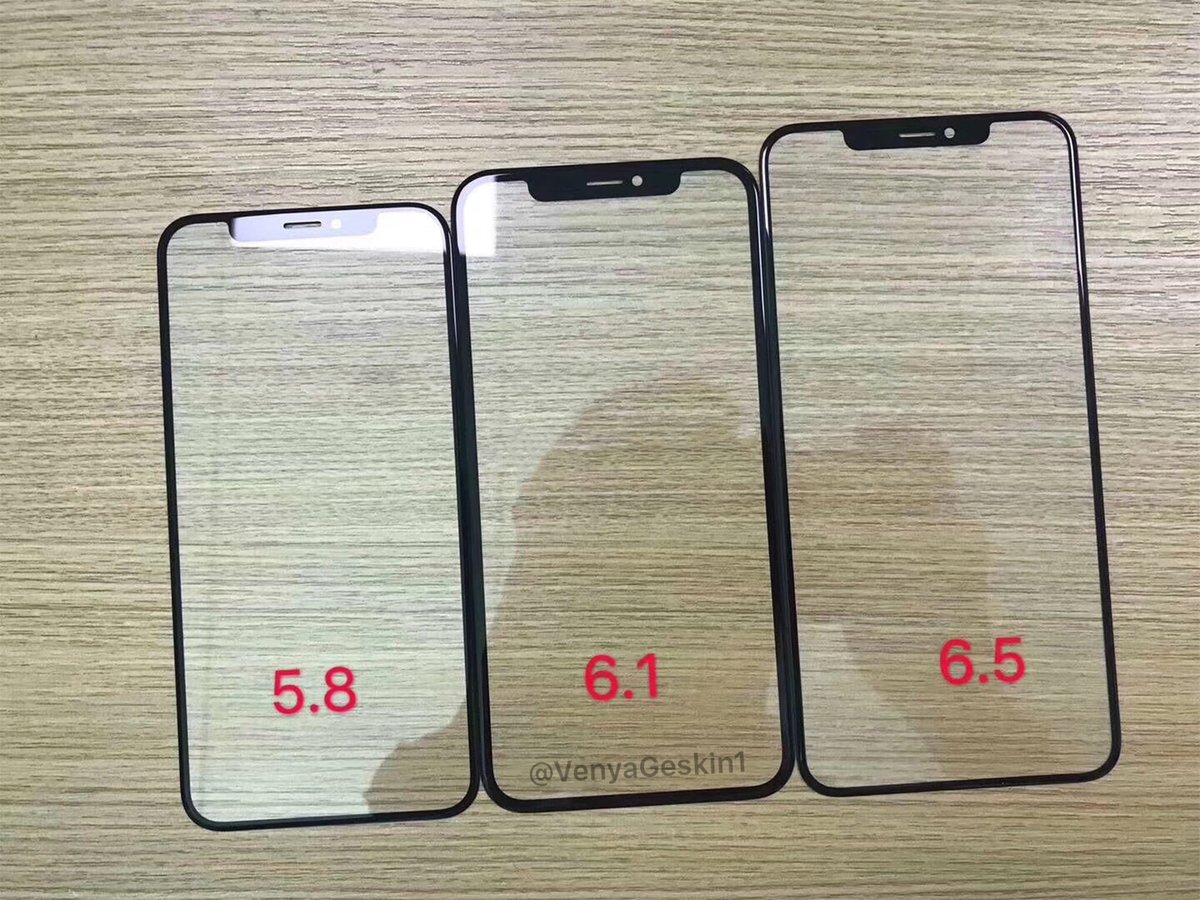 A recent report claimed that Apple was sourcing 0.3t LED chips from Nichia to backlight the LTPS-LCD panels of the 6.1-inch iPhone, allowing for a smaller than normal bezel.

Apple is expected to unveil the three new iPhones at an event this fall. The company is also expected to unveil a new iPad Pro, updated Mac Mini, an Apple Watch with a larger display, new AirPods, and more. Click here for more details and please follow iClarified on Twitter, Facebook, Google+, or RSS for updates.

Read More