How to Change Your User Icon
Posted October 7, 2007 at 12:48am by iClarified · 39845 views
Your user account bears an image icon that appears when you log in, (if your Mac isn't set to automatically log you in), as your default icon in iChat, and in your Address Book card. When you first set up your Mac, you had the opportunity to select a picture to use as your icon. If you're looking for a change, here's how to select a different image.
Step One
Make sure that you're logged in to the user account whose picture you want to change. From the Apple menu, select
System Preferences...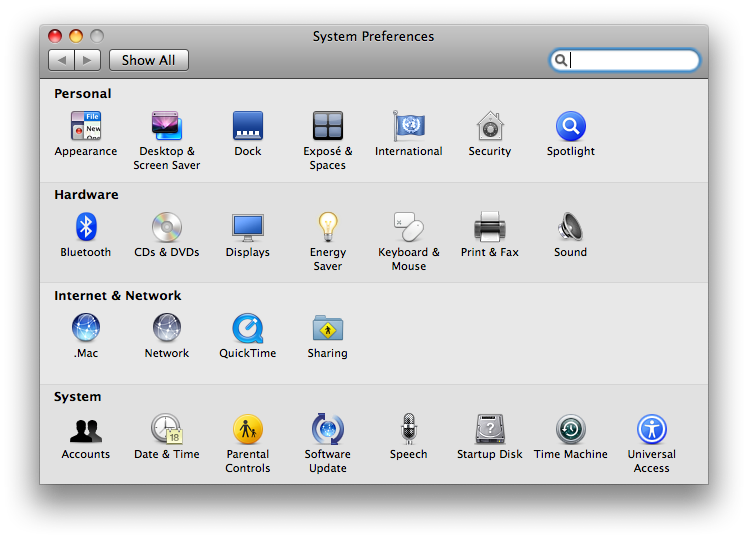 Step Two
Select Accounts.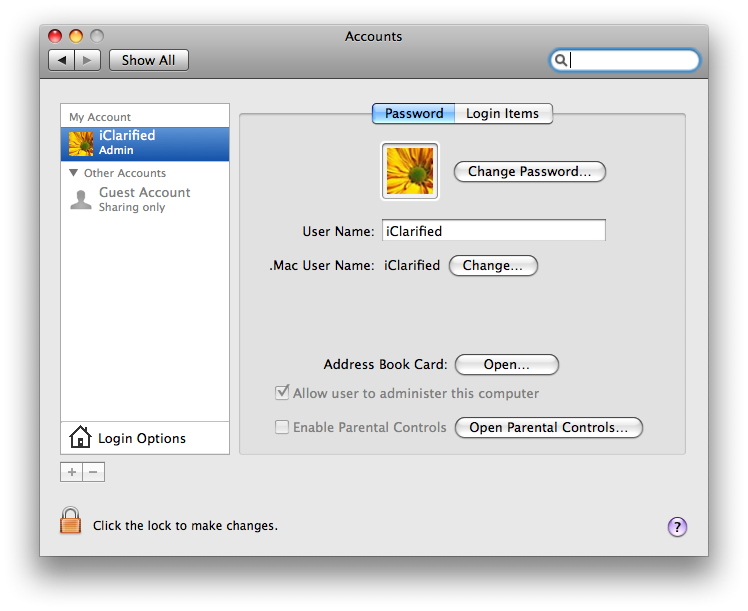 Step Three
Move your mouse cursor over the account picture and click. From the popup menu that appears select
Edit Picture
.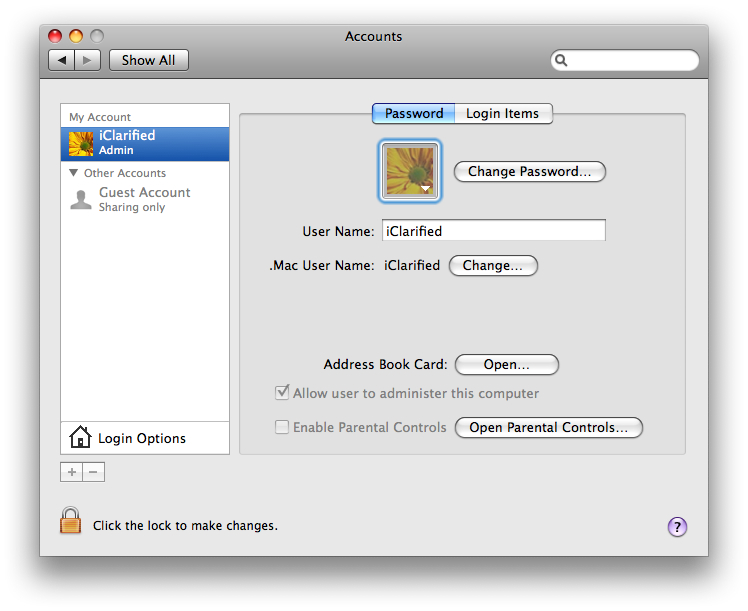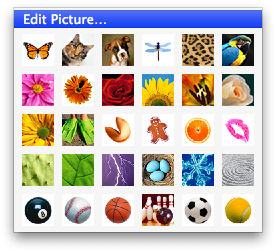 Step Four
Drag any image file from your Desktop or a Finder window onto the resulting Images window.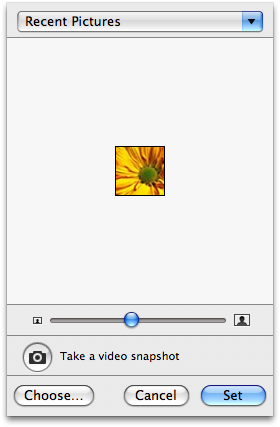 Step Five
Use the slider at the bottom of the window to zoom in to your picture. You can also drag the image around in the window to adjust the framing.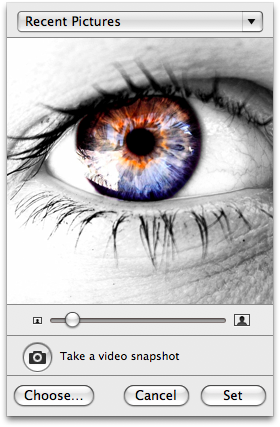 Step Six
When satisfied, click
Set
to make the change.