How to Import Aperture Images into iPhoto
Posted October 7, 2007 at 7:47pm by iClarified · 29821 views
To move an image or photo from Aperture into iPhoto follow these steps:
Step One
Open iPhoto by clicking its icon in the Dock.
Step Two
From iPhoto's File menu select
Show Aperture Library...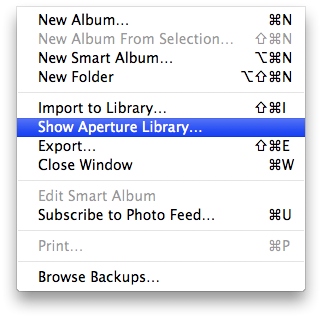 Step Three
A window will popup with your Aperture Photos. Select a photo from the window and drag and drop it onto your iPhoto window.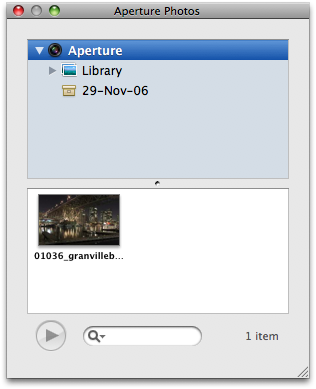 Step Four
A new event will be created in iPhoto for the imported photo. You can now use it however you wish.