These are instructions on how to enable and take screenshots using the built in iPhone screenshot feature. This feature was first discovered by RiP Dev while working on an update to Caterpillar.

You must have 1.1.3 or higher firmware installed on your iPhone to enable this feature.

Step One
Make sure you have added iClarified as an installer source. You can find instructions on how to do this here.

Step Two
Press to launch Installer from your SpringBoard.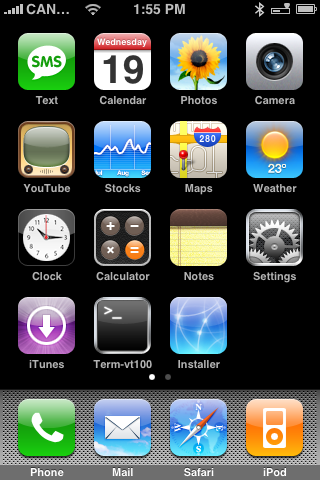 Step Three
Press to select the Install tab at the bottom of the screen.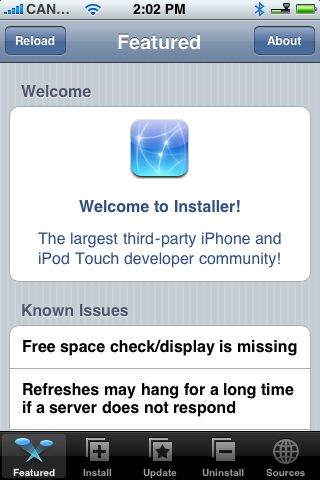 Step Four
Press to select iClarified from the list of Categories.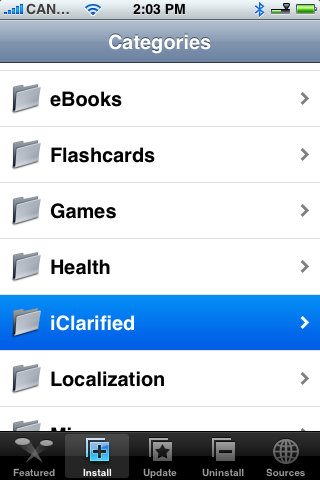 Step Five
Press to select Screenshot Enabler from the list of Packages.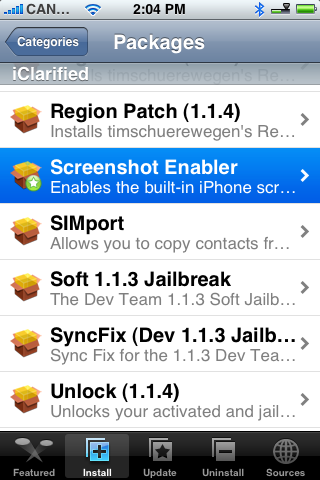 Step Six
Press the Install button at the top right of the screen.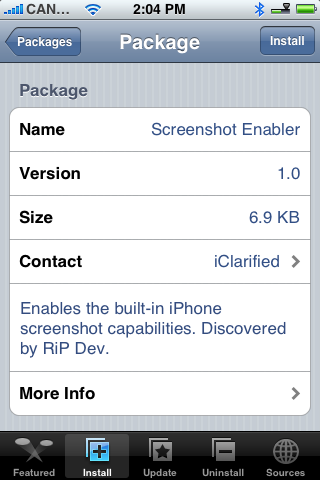 Step Seven
Press the large red Install button that appears.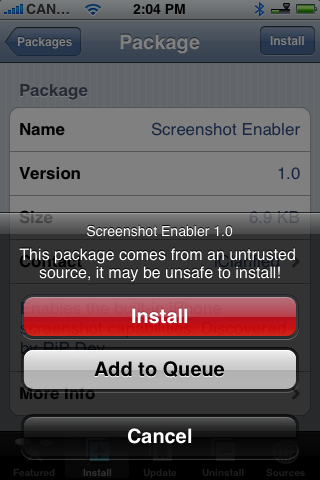 Step Eight
You will be notified that you must be on the 1.1.3 or newer firmware. Press the large OK button.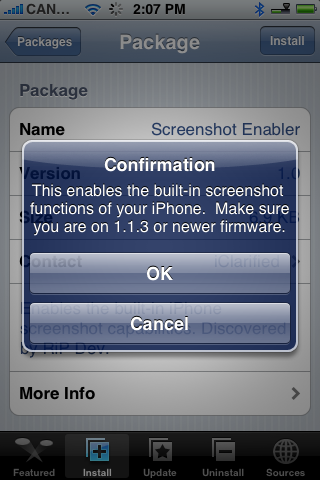 Step Nine
A notifications will appear telling you how to use the new screenshot feature. Press the large OK button.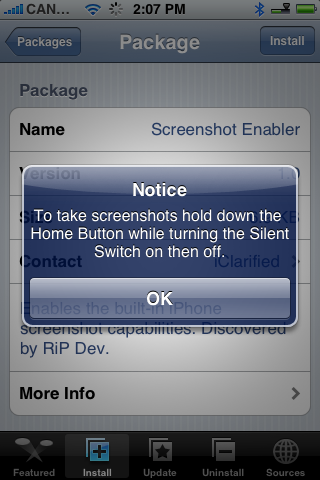 Step Nine
You will be returned to the Categories menu once installation is complete. Press the Home button to return to your SpringBoard.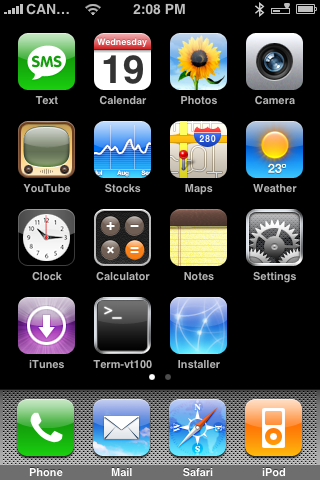 -----
Now to take a screenshot simply hold down the Home button and toggle the Silent Switch. You will notice the screen flash white.
-----

Step Ten
To view the screenshot you just took, press the Photos icon on your SpringBoard.




Step Eleven
Press to select Camera Roll from the list of Photo Albums.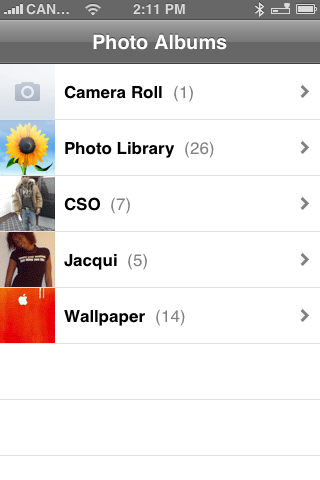 Step Twelve
Press to select the small thumbnail of your screenshot.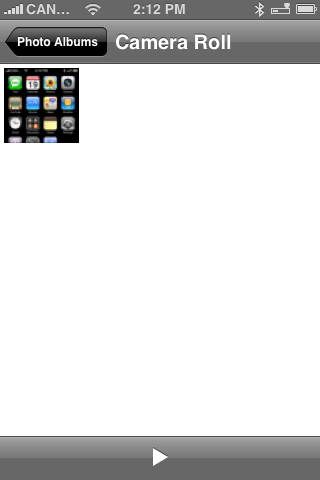 Step Thirteen
Now you can see your high quality iPhone screenshot. You can easily sync this to your computer just as you would with any other photo!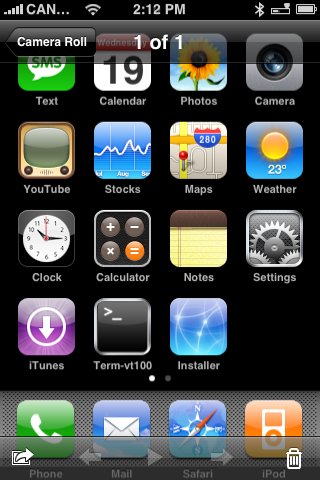 THANKS***: Thanks to RiP Dev for discovering this neat tool!