These are instructions on how to convert video to iPhone Format using Kvip and Windows.
Kvip is a utility that converts video files from various formats to a video file that is playable on the iPhone and iPod video (5G/5.5G/6G).
Step One
Download Kvip from
here
. Save the file to your desktop.
Step Two
Double click the downloaded zip file (release016.zip) on your desktop to open it in Winrar or similar.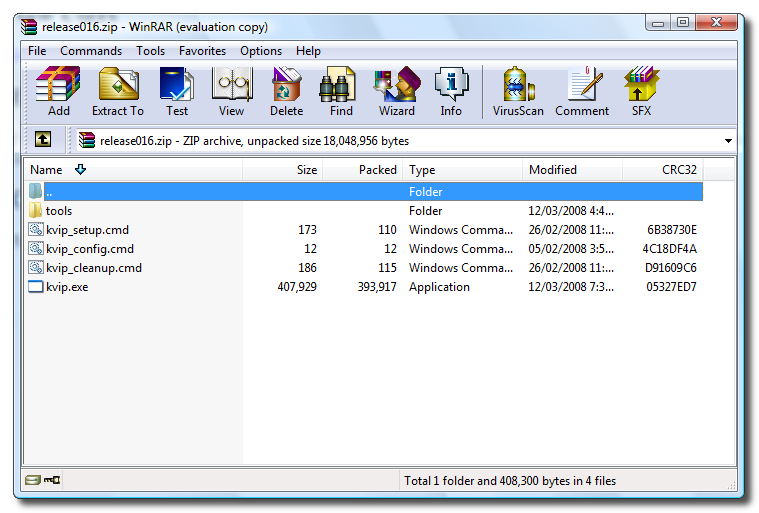 Step Three
Extract the contents of the file to a location of your choice. In this example I am extracting the files to a folder called kvip on the Desktop.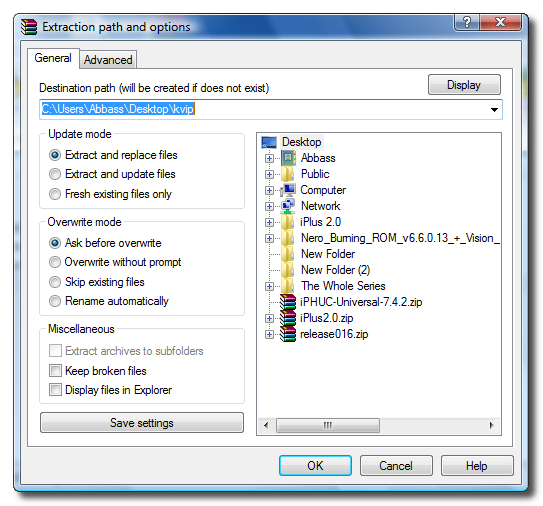 Step Four
Open the kvip folder you extracted and double click
kvip.exe
.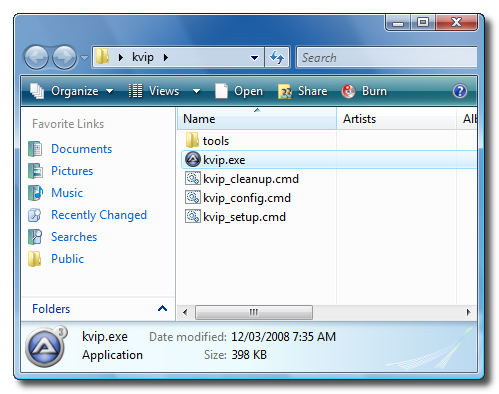 Step Five
A windows will open asking you to select the file you would like to convert. Do this then click the
Open
button.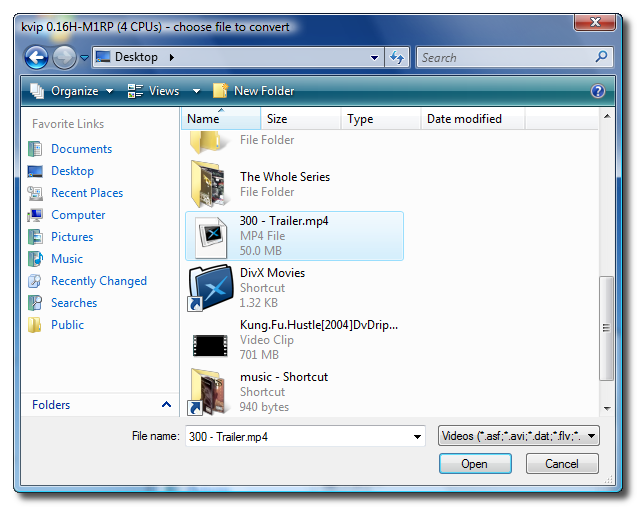 Step Six
Kvip will then begin to convert your selected video file.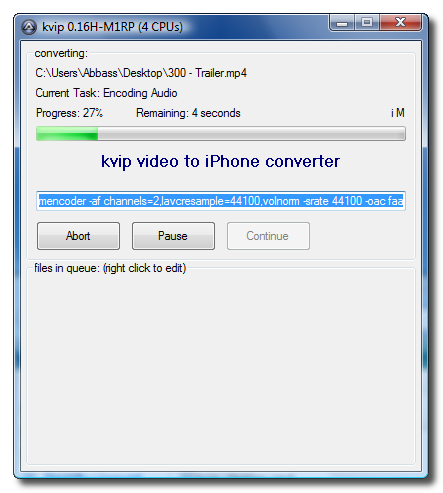 Once finished a dialog will appear and let you know the name and location of your newly converted video file.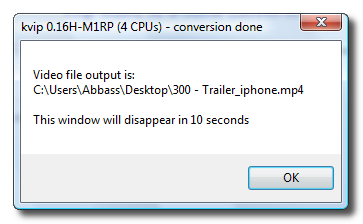 Step Seven
Launch
iTunes
.

Step Eight
Drag the newly created video file into the iTunes window.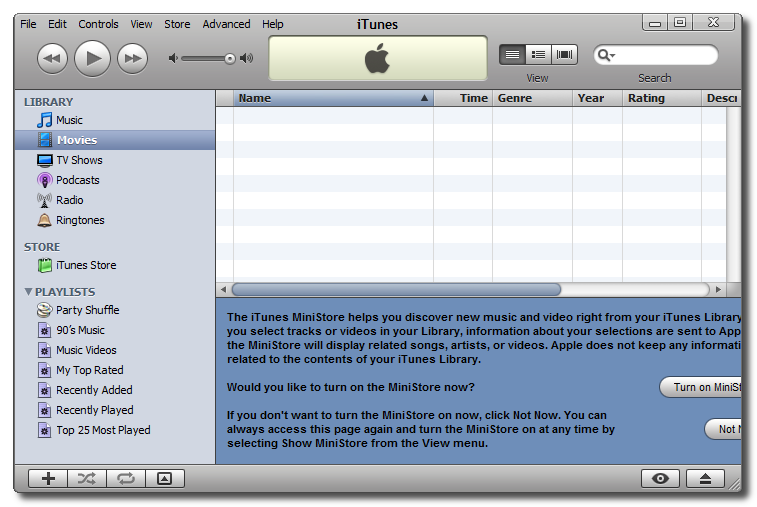 Step Nine
Your video file will then be added to the iTunes library.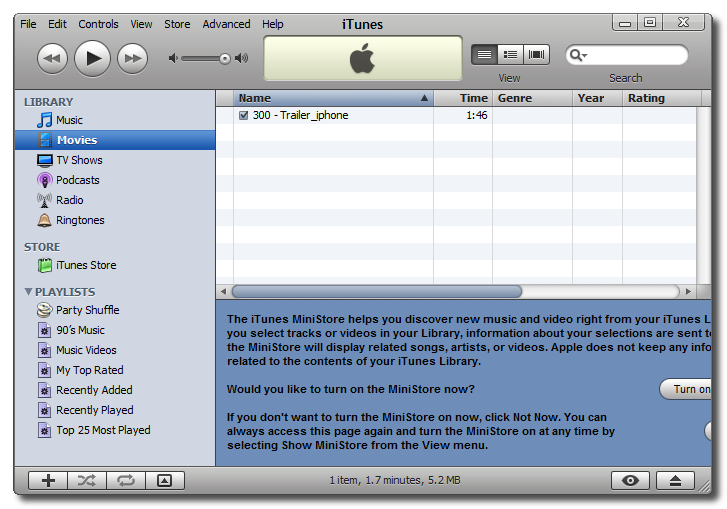 Step Ten
Connect your iPhone to the computer. iTunes will automatically detect it. Make sure you select the iPhone from the list on the left.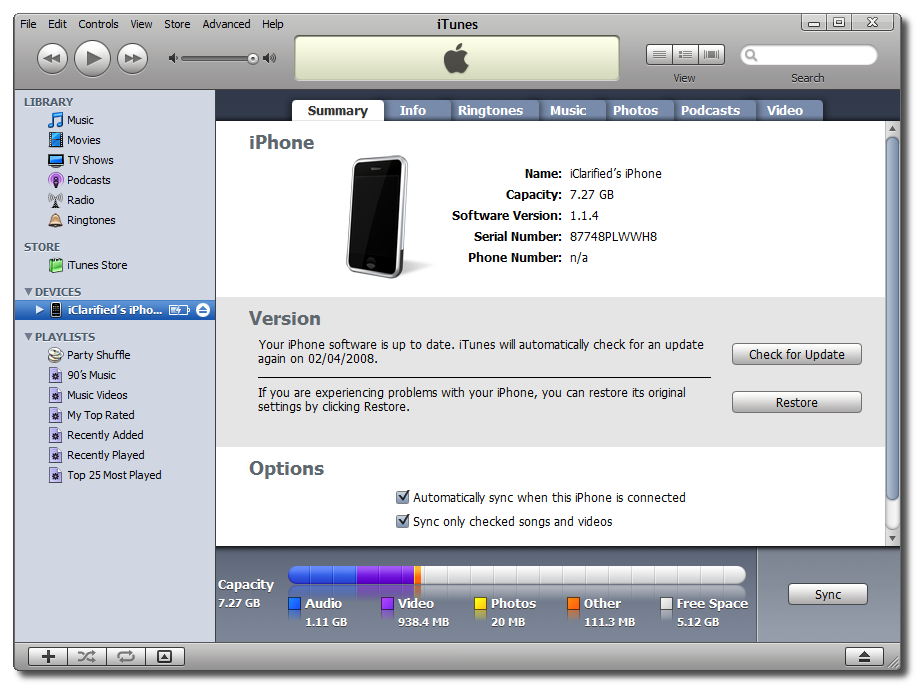 Step Eleven
Click to select the
Video
tab.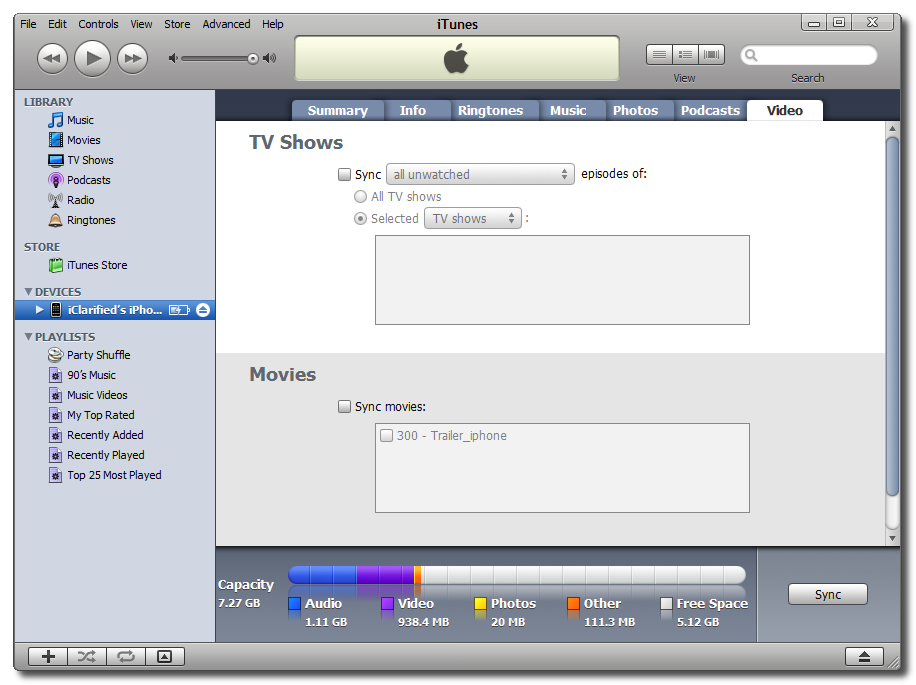 Step Twelve
Check the
Sync Movies
checkbox, then check the box next to the movie you just imported into iTunes. Now click the
Apply
button at the bottom right hand corner to sync your video to the iPhone!