Access Mac Files Through Your iPhone Using FarFinder
Posted April 14, 2008 at 12:12am by iClarified · 30804 views
These are instructions on how to access your Mac's files through your iPhone using FarFinder. FarFinder has a free trial period; however, after that has expired you must register.
Step One
Download FarFinder to your desktop from
here
Step Two
Double click the downloaded
FarFinder.dmg
on your desktop to mount the dmg.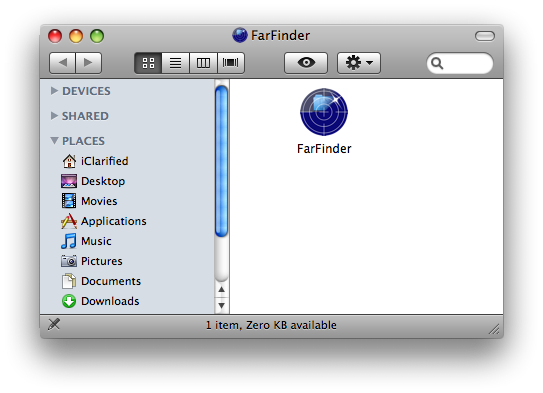 Step Three
Drag the
FarFinder
application into your Applications folder. Then double click the
FarFinder
icon to start the install process.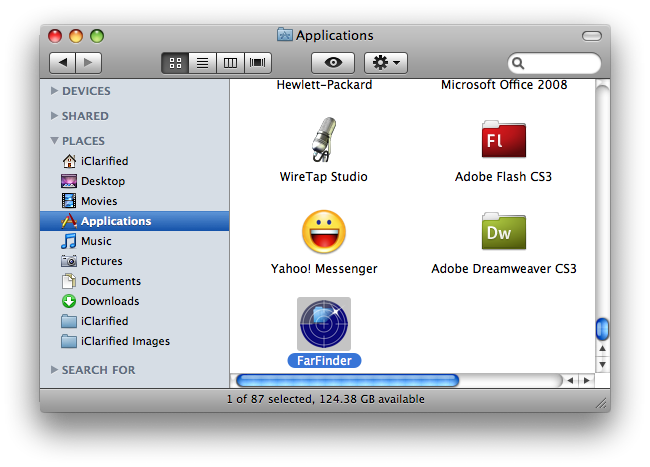 Step Four
If prompted to confirm the opening of
FarFinder
click the
Open
button.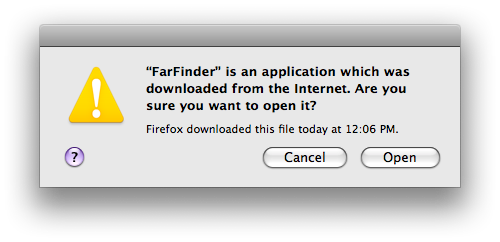 Step Five
Click the
Install
button to begin installation.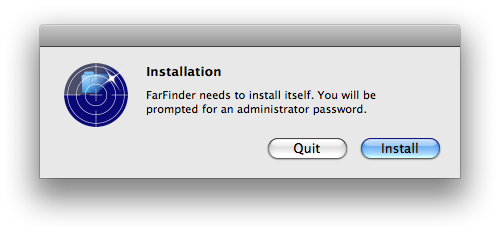 Step Six
You will be asked for an administrator password. Enter it then click the
OK
button.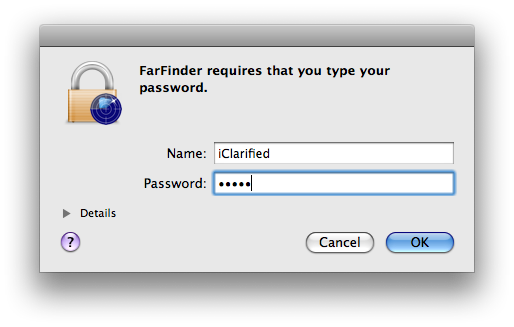 Step Seven
Click the
Continue
button to proceed.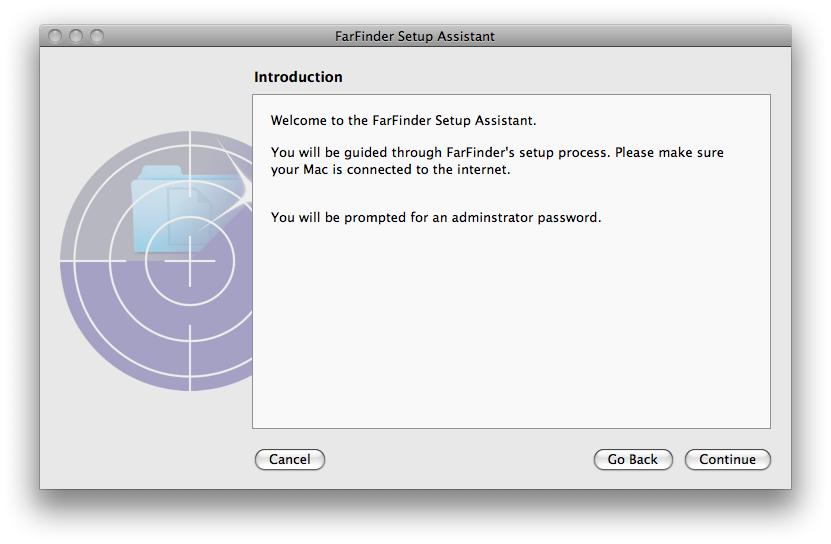 Step Eight
Check the
Create a Find Me address
box. Enter a username and password for your new FarFinder account. Then click the
Continue
button.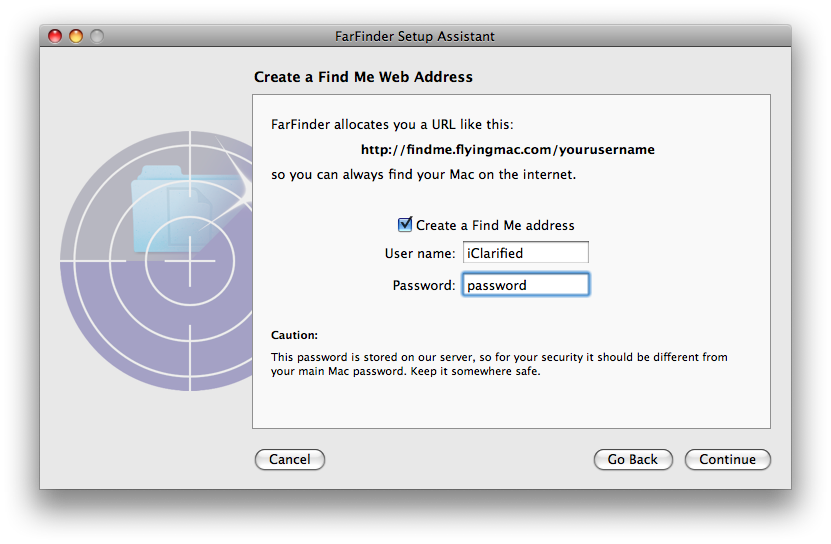 Step Nine
FarFinder will inform you that you must change your energy settings to stop the computer from going to sleep.
Click the
Open Energy Saver...
button. Slide the
Put the computer to sleep when it is inactive for
bar to
Never
.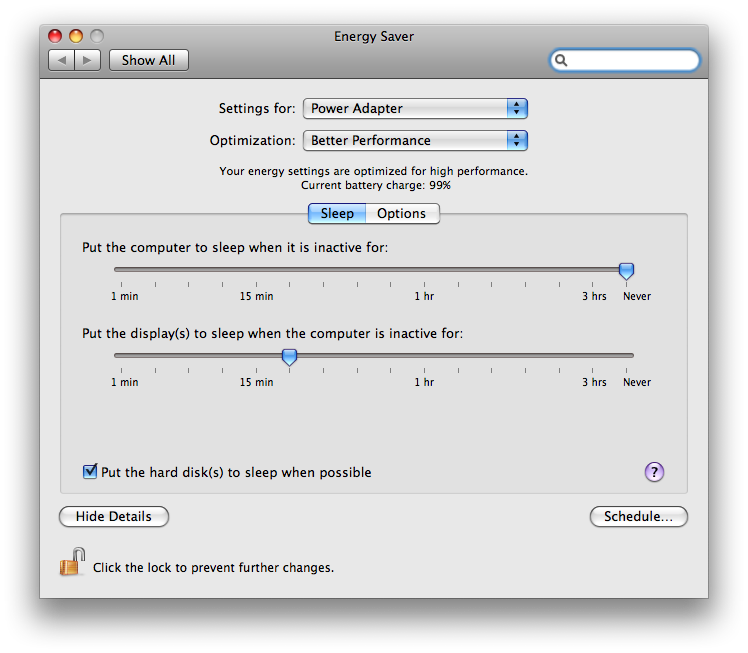 Close the Energy Saver window then click the
Continue
button.
Step Ten
You will now be asked to enter your email settings. Enter the email addresses you would like to send files to. Enter the settings for your SMTP server then click the
Continue
button.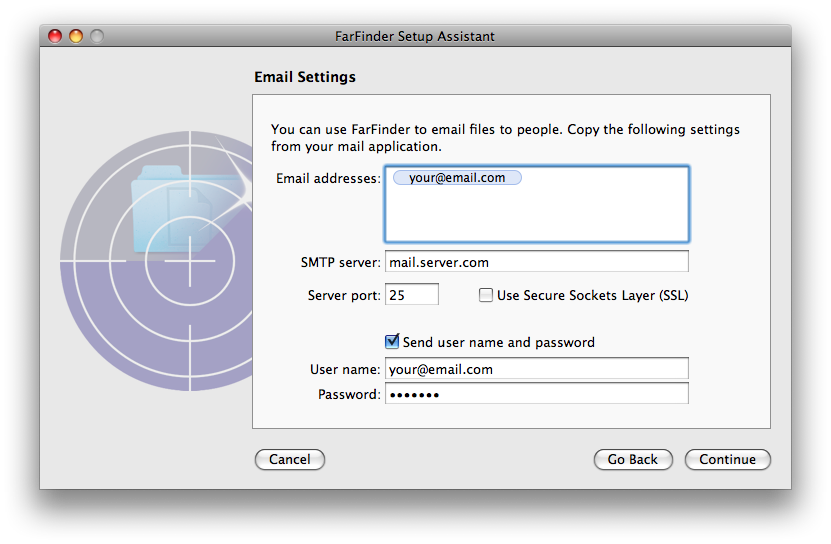 Step Eleven
Click
Continue
when informed that your installation has finished.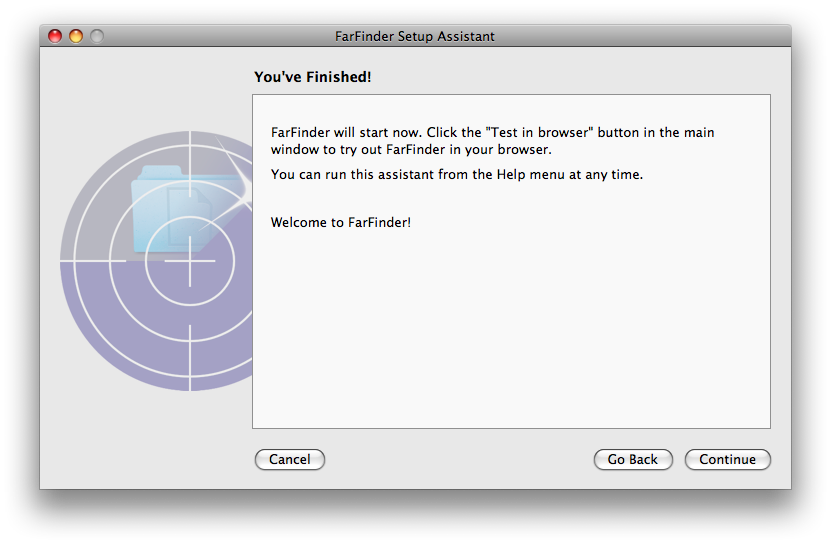 Step Twelve
If asked to confirm your administrator password, enter it then click the
OK
button.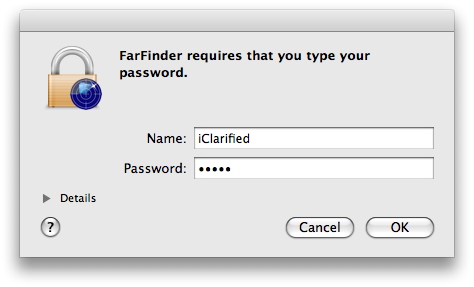 Step Thirteen
FarFinder will now start. If the
Enabled
box isn't checked then check it. FarFinder will then configure your router and make your Mac's content available online.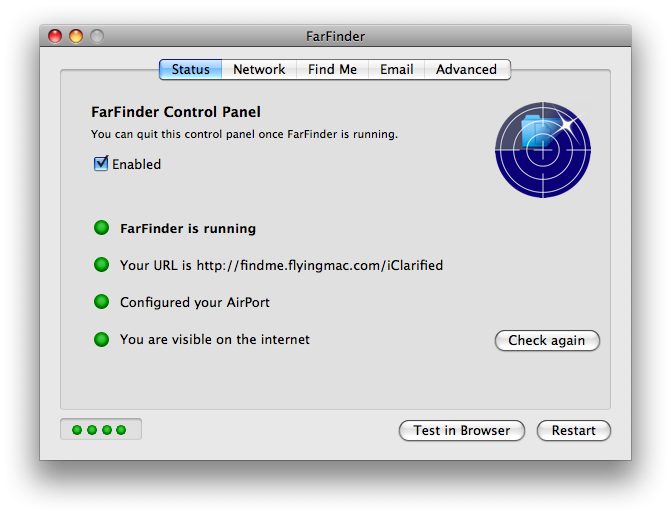 NOTE***: If FarFinder prompts you that it is unable to configure your router then you must do a manual port forward. To learn how to port forward your Apple Extreme Base you can follow the tutorial located
here
. You must forward the external port 443 to the internal port 8889.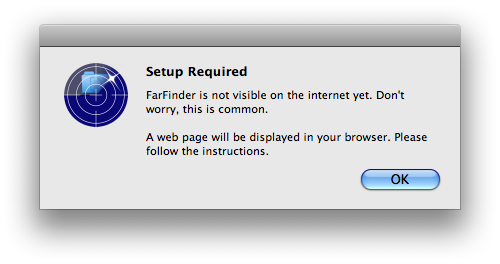 Step Fourteen
On your iPhone push to select
Safari
from the SpringBoard.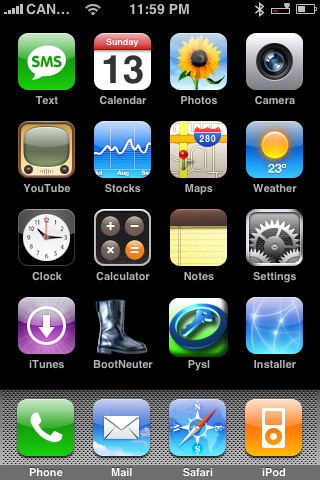 Step Fifteen
Enter your FarFinder address into the address bar and push the
Go
button. Your
FarFinder address is of this format:
http://findme.flyingmac.com/username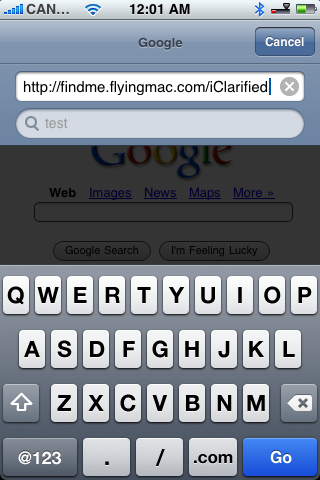 Step Sixteen
Enter the username and password for YOUR MAC and press the
Login[/] button.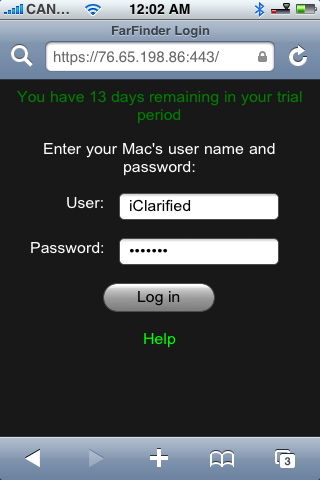 Step Seventeen
You will now be taken to your files!!!!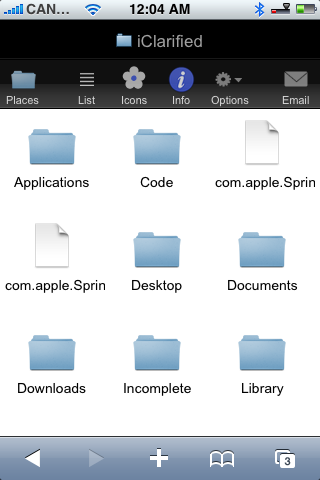 You can navigate through pictures...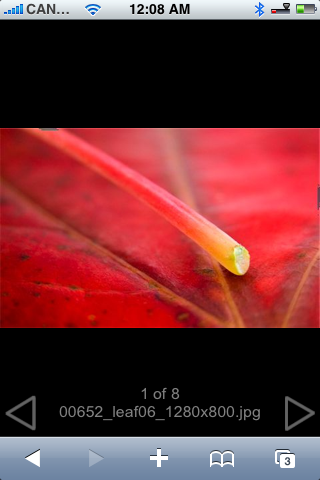 You can also email files to yourself