How to Publish a Web Gallery Using iPhoto
Posted April 30, 2008 at 2:55pm by iClarified · 27704 views
These are instructions on how to publish your iPhoto pictures to a Web Gallery. In order to use this feature you must have a .Mac membership.
Step One
Launch
iPhoto
by selecting its icon in the dock

Step Two
Select an album or event from the iPhoto library.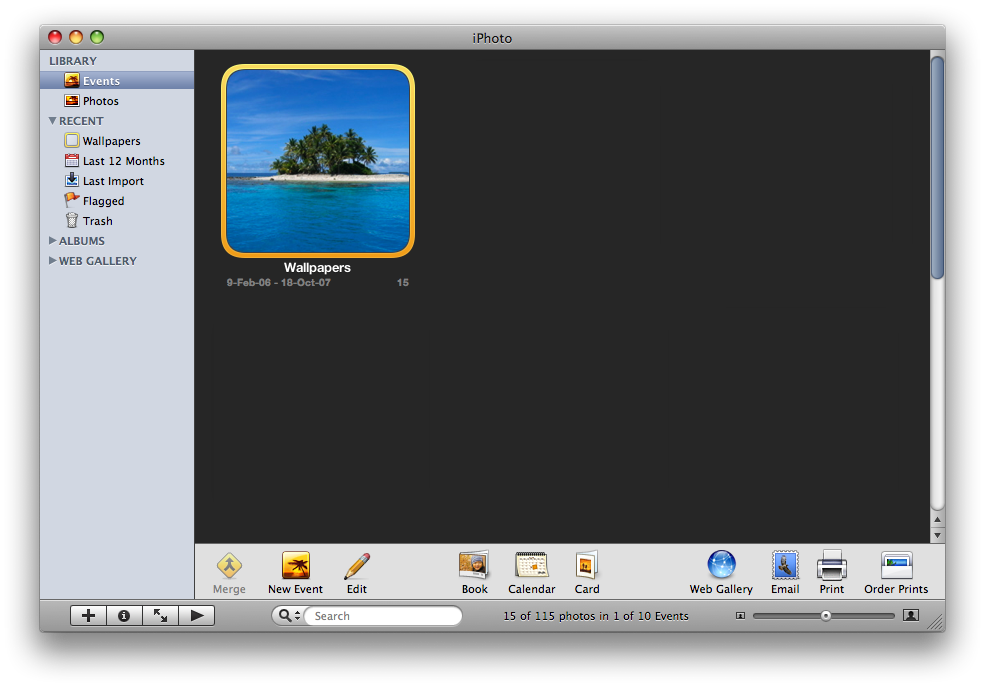 Step Three
Select
Web Gallery
from the Share Menu.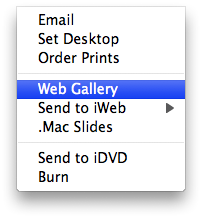 Step Four
If you have not signed in to .Mac on this computer you will be prompted to do so. Click the
Sign In
button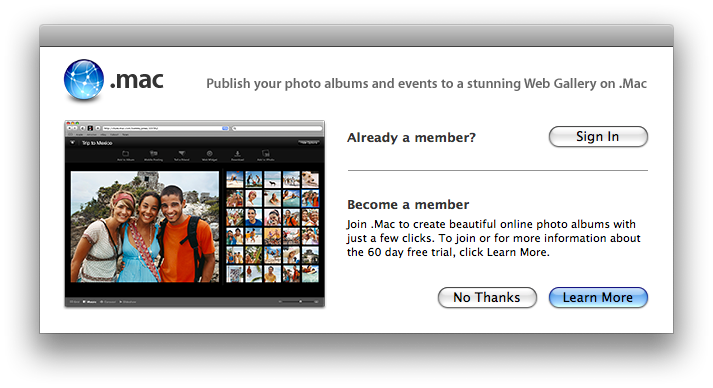 Enter your dotMac Member Name and Password then click the
Sign In
button.
Step Five
Select
Web Gallery
from the Share Menu again if required.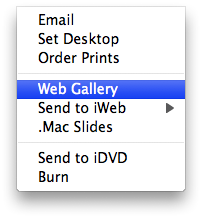 Step Six
Select who can view the album from the
Album Viewable by:
dropdown.
You can select
Everyone
,
Only me
, or you can create a user list by clicking
Edit Names and Passwords...
.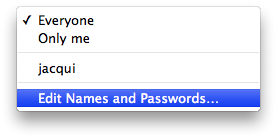 You can add users by clicking the
+
button. Click the
OK
button when you are done adding users.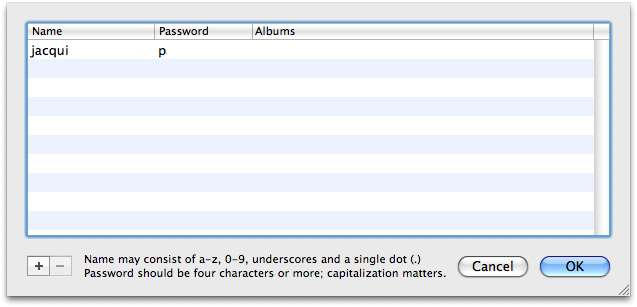 You can allow
Downloading of photos or entire album
,
Uploading of photos via web browser
, and
Adding of photos via email
by checking their respective boxes. You can also choose to show
Photo titles
and
Email address for uploading photos
. Click the
Publish
button when done.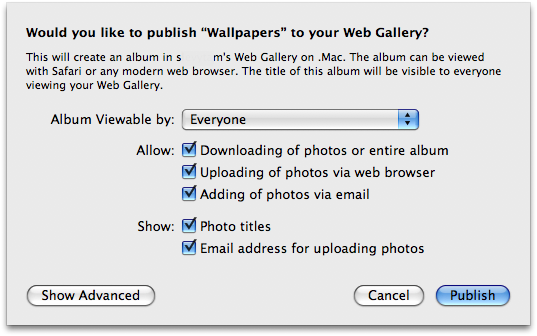 Step Seven
iPhoto will publish your gallery to .Mac. Notice on the left side of the window your gallery name will appear under the
Web Gallery
section.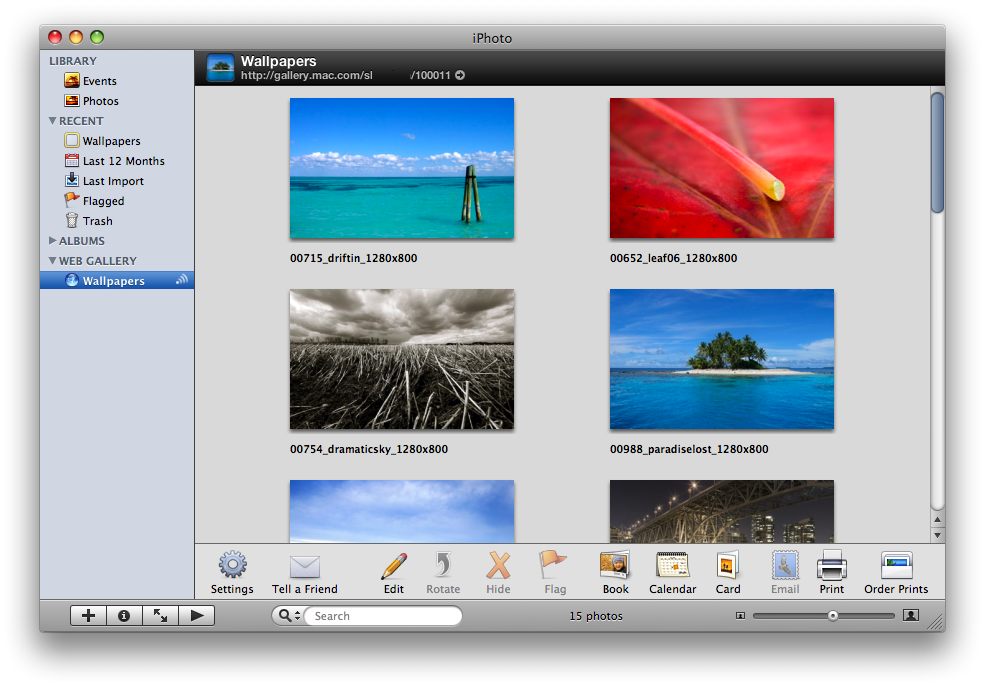 Step Eight
Select the newly created Web Gallery from the list on the left side of the window. You will then be shown the url for the gallery at the top of the iPhoto window. This is the url you would give to people so they can view your Web Gallery!