How to Publish an iMovie Project to YouTube
Posted May 4, 2008 at 3:48pm by iClarified · 34281 views
These are instructions on how to publish an iMovie project to YouTube.
Step One
Click to launch
iMovie
from your dock.

Step Two
Select your project from the Project List on the left side of the screen.
Step Three
Select
YouTube...
from the Share Menu.
Step Four
Click the
Add
button to add your YouTube account.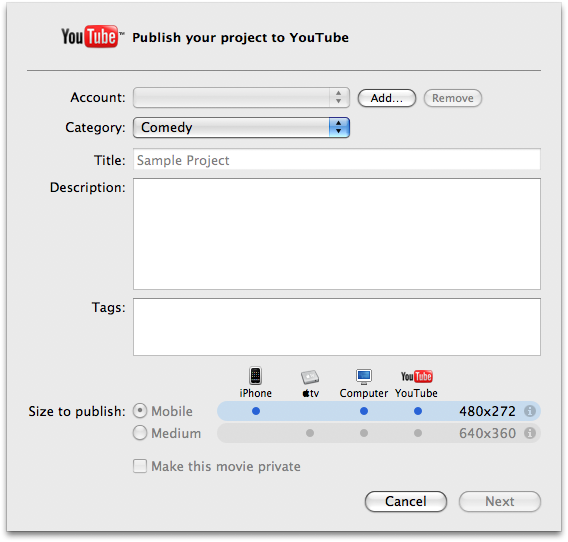 Step Five
Click the
Sign In...
button to sign into your YouTube account.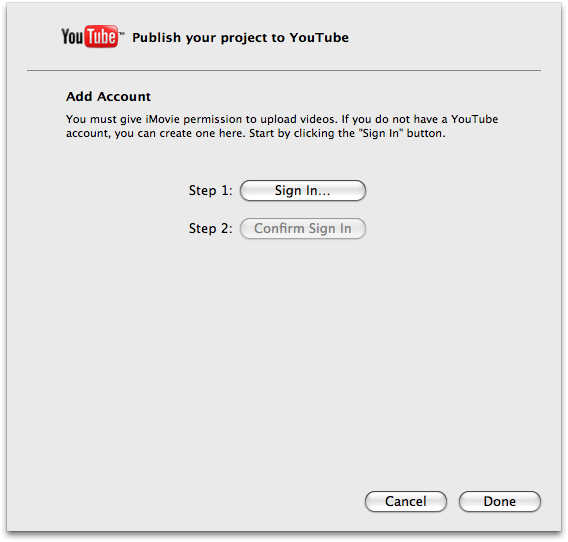 Step Six
Your web browser will open to the YouTube signin page. Input your Username and Password then click the
LogIn
button.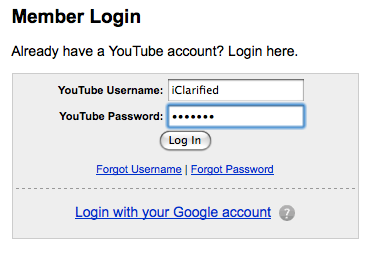 Step Seven
You will then be notified that iMovie would like permission to upload videos to your account. Click the
Allow
button.

Step Eight
Return to iMovie and click the
Confirm Sign In
button.
Step Nine
You can now set the Category, Title, Description, Tags, Size, and Privacy of the movie.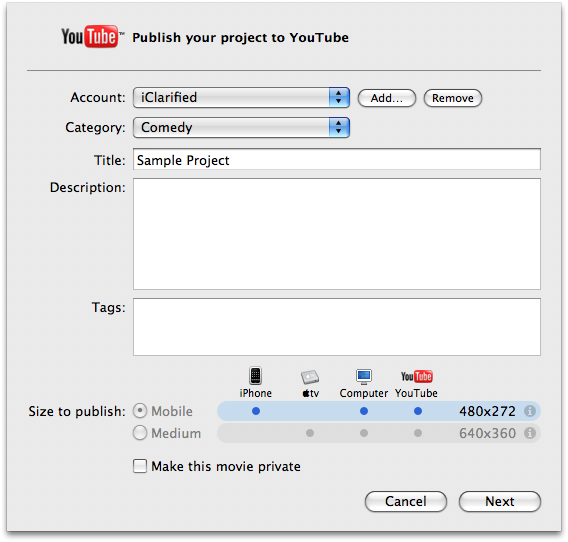 Input these values then click
Next
button.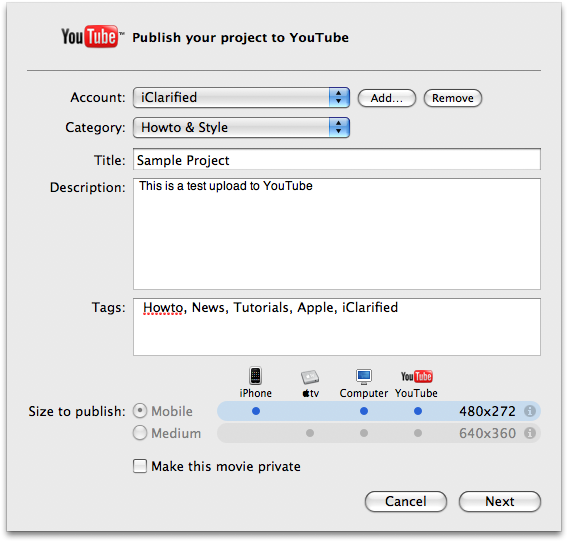 Step Ten
You will be asked to accept the YouTube Terms of Service. Click the
Publish
button.
Step Eleven
Your video will then be published to your YouTube account. Once your video is uploaded to YouTube you will be notified of its YouTube address. You can also tell a friend or view the video.