How to Create a Song Using Magic GarageBand
Posted May 23, 2008 at 11:49pm by iClarified · 33023 views
These are instructions on how to bring a virtual band together and have Magic GarageBand generate a new song.
You will need to have iLife installed on your Mac to follow this tutorial.
Step One
Select
GarageBand
from your Dock or Application folder to start the program.

Step Two
Once GarageBand launches you will be presented with a splash screen. If you don't see the splash screen you can select
New
from the File Menu. Click the
Magic GarageBand
button.
Step Three
You will be presented with nine preset song styles to choose from, each features a different selection of instruments and parts.
Step Four
Move the switch to select whether you would like to play a looped snippet or the entire song while auditioning.
Step Five
Click the
Audition
button to open the curtains and reveal the performers of your selected style.

Step Six
Press the
Play
button to have the band start playing.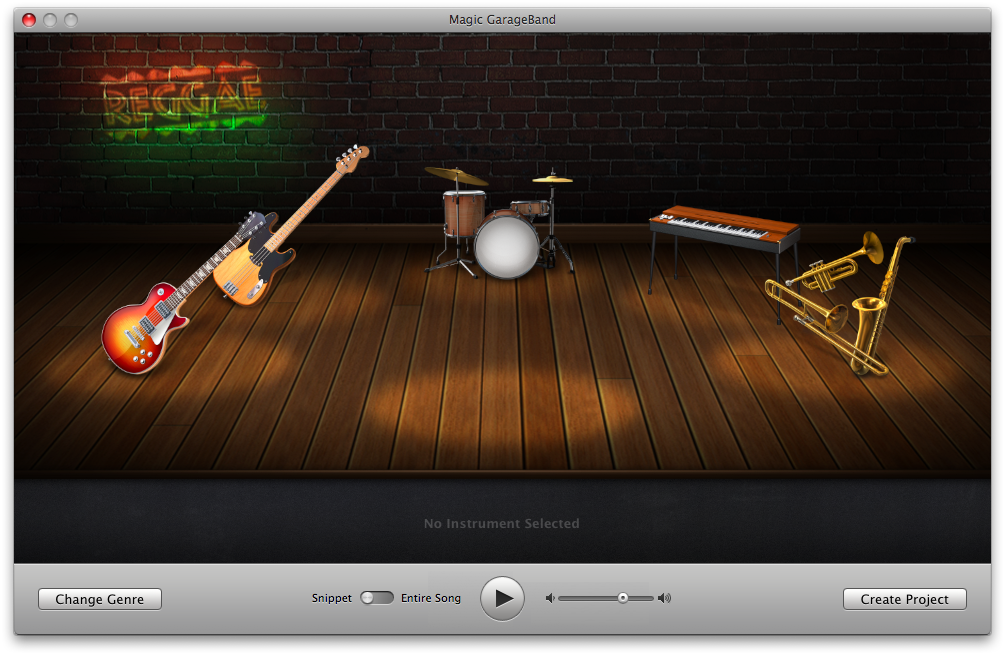 Step Seven
Click one of the instruments to bring up alternative instruments for that performer.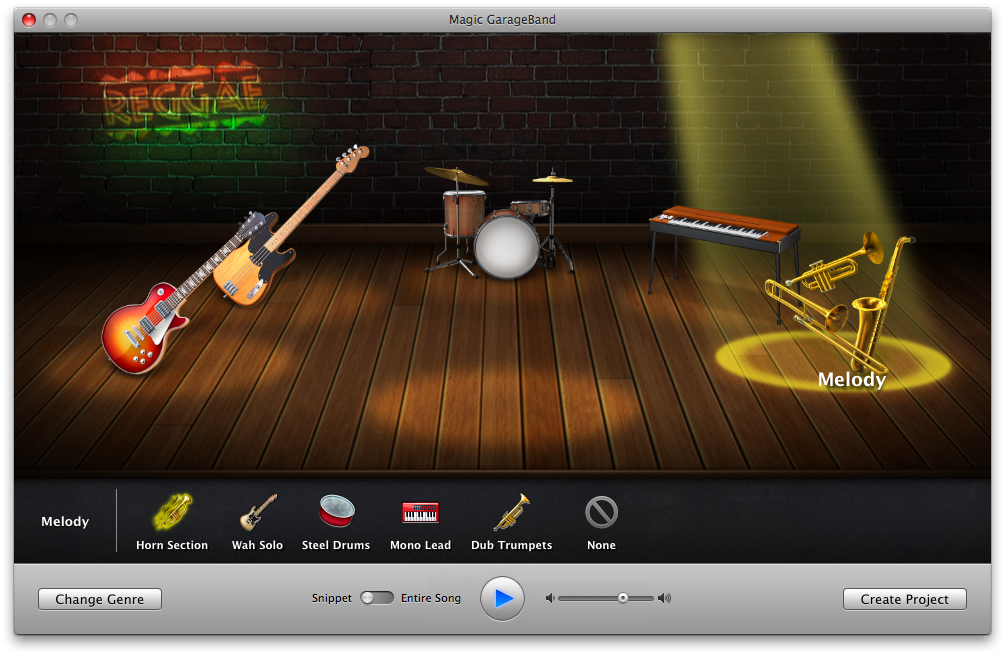 You can also click and hold an instrument to bring up alternative instruments for the performer.
Step Eight
Once you have found a combination of instruments you like, click the
Create Project
button.
Step Nine
GarageBand will now create a new project which contains all the parts and instruments you selected. You can now edit or build on this project as you would with a normal GarageBand Project!