These are instructions on how to sync your iPhone Contacts with Google Contacts.
To follow this tutorial you must be running Mac OS X Leopard 10.5.3.
Step One
Launch
Address Book
by selecting it from your dock

Step Two
Select
Preferences
from the Address Book Menu.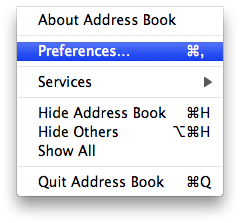 Step Three
From the General Tab check the
Synchronize with Google
box. Then click the
Google...
button if a popup window does not appear.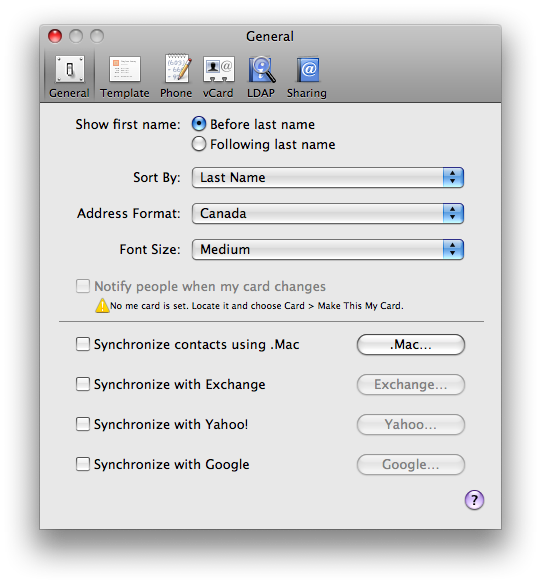 Step Four
A popup window will appear asking you to allow Google to access your contacts. Click the
Agree
button to continue.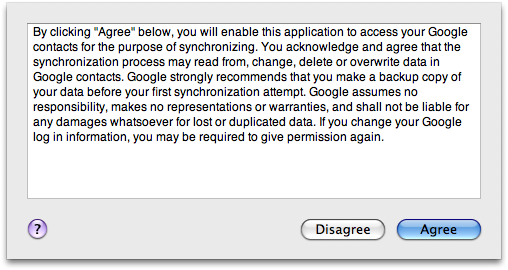 Step Five
You will be asked to enter your Google Account ID and Password. Do this then click the
OK
button.

Step Six
Connect your iPhone to the computer then open
iTunes
by selecting its icon from the dock.

Step Seven
Make sure your iPhone is selected from the list of devices on the left.
Step Eight
Click to select the
Info
tab. Then check the
Sync Address Book Contacts
box.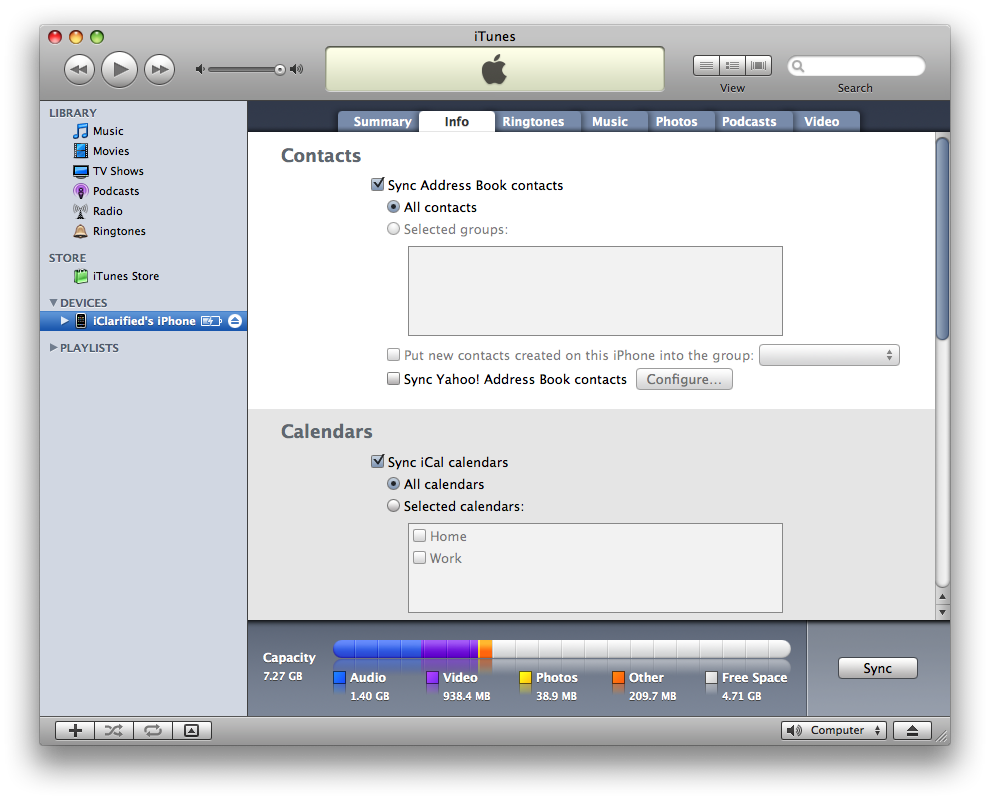 Step Nine
Now click the
Sync
button at the bottom right of the screen.
Step Ten
Your iPhone will then sync its contacts to Address Book as normal. However, it will at the same time sync your contacts to Google Contacts!