iPhone Software v2.2 Beta 1 Tweaks
Posted September 29, 2008 at 7:13pm by iClarified · 32010 views
AppleInsider has discovered some tweaks in the latest iPhone firmware (2.2b1) seeded to developers. Unfortunately there is still no sign of the background push notification that Apple promised some time ago.
Safari:
The Google search field is now displayed to the right of the URL field by default. Currently you must tap the address bar to reveal the Google search bar.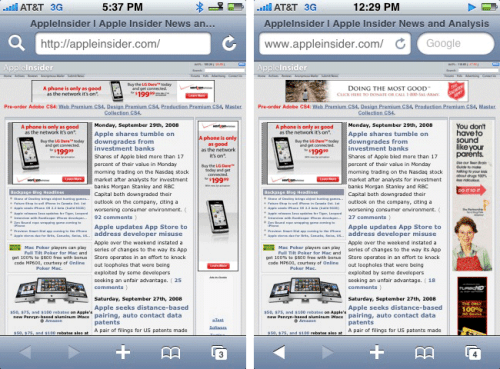 App Store:
The Mobile App Store application now features a new categories page that uses large category icons with spacing between each category.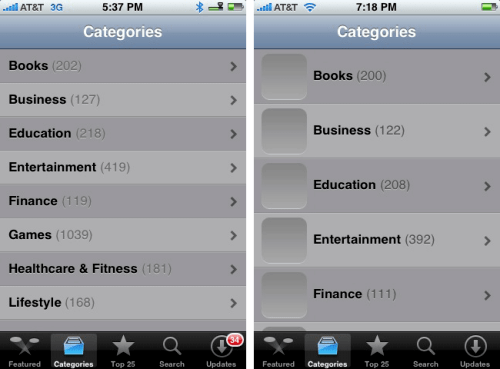 Individual applications now have the "Tell a Friend" button just below the reviews summary and a "Report a Problem" button has been added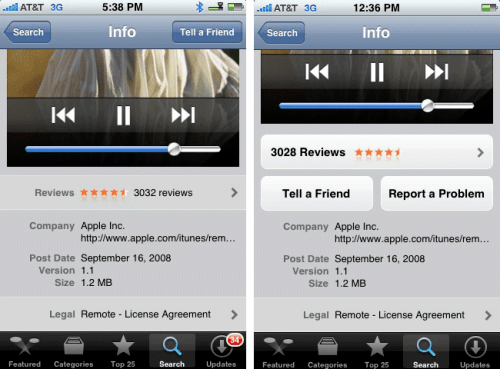 Read More