Dow Jones Corroborates Apple TouchScreen Netbook?
Posted March 10, 2009 at 11:34am by iClarified · 5425 views
Apple will launch a netbook computer with a touch screen monitor as early as the second half of this year according to the Dow Jones Newswire.
Two people close to the situation provided the Dow Jones Newswires with information on Tuesday.

The mini laptop computers will likely have monitor screens that are between 9.7-inches and 10-inches, one person, who declined to be named, said.

Another person said other specifications and functions are still under evaluation.


Apple is working with Taiwan's Wintek Corp, a contract manufacturer of small and medium displays, to make the touch-screen displays and Quanta Computer Inc, the world's largest notebook maker by revenue, to assemble the new netbooks, the second person said.
This information corroborates an
earlier
report by the chinese Commercial Times.
Read More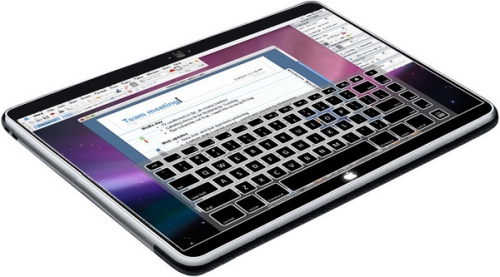 [Note: This image is a mockup and not an actual device]