Microsoft Unveils Windows Phone 8.1 With Cortana Digital Assistant
Posted April 2, 2014 at 6:17pm by iClarified · 12804 views
At Build 2014, Microsoft announced Windows Phone 8.1, the availability of Windows 8.1 Update, a converged developer platform, and a $0 royalty licensing program for OEM and ODM partners developing smartphones and tablets with screens under nine inches.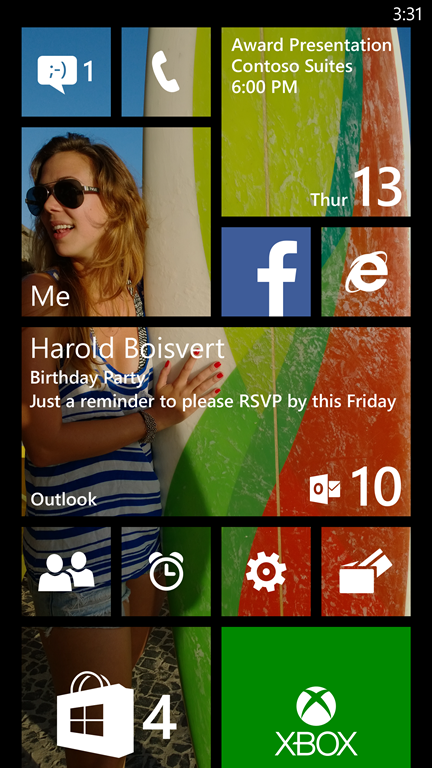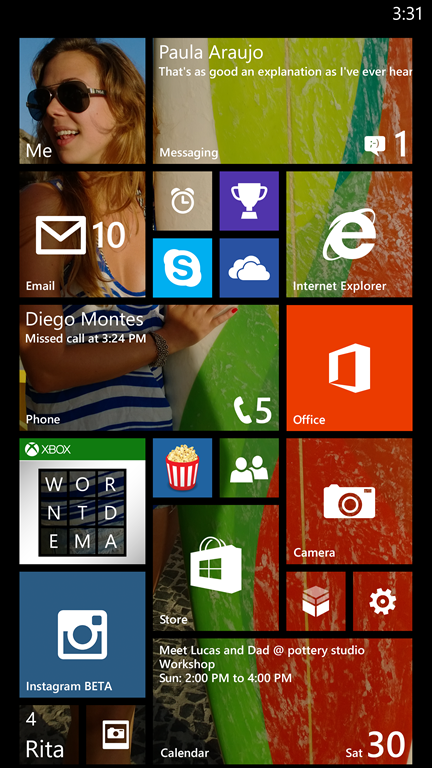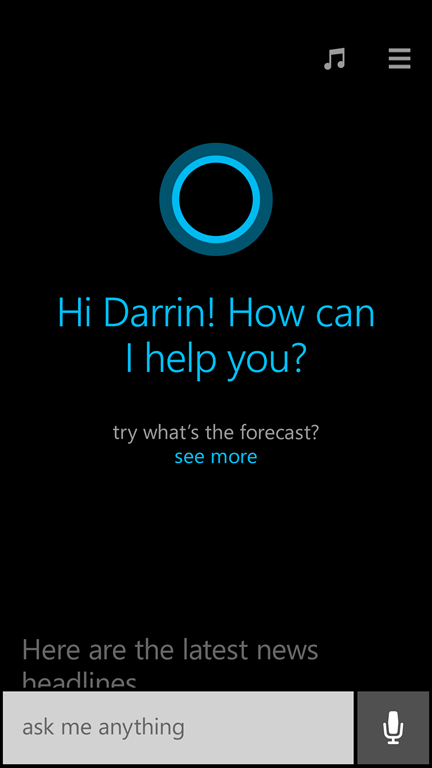 Windows Phone 8.1
Microsoft unveiled Windows Phone 8.1 and introduced Cortana, the world's first truly personal digital assistant with a persona inspired by a much-loved "Halo" character. Powered by Bing, Cortana gets to know you and gets better over time by asking questions based on your behavior and checking in with you before she assumes you're interested in something. She detects and monitors the stuff you care about, looks out for you throughout the day, and helps filter out the noise so you can focus on what matters to you.
Other new features include Action Center, which complements Live Tiles by showing new activities and notifications at a glance; and Senses, a suite of features that takes the work out of managing data use, storage space and battery life. Windows Phone 8.1 also makes it easier for IT professionals to manage devices and for professionals to connect to essential business apps and services with features such as simplified device enrollment, a built-in mobile device management client, S/MIME for encrypted mail and VPN support.
Windows Phone 8.1 will start rolling out to current Windows Phone 8 users over the coming months. It will also come pre-installed on new phones starting this month. Cortana will launch shortly in the U.S. as a beta, in the U.K. and China in the second half of 2014, and in other countries in 2015. Registered developers can update their phones to Windows Phone 8.1 as part of the developer program later this month.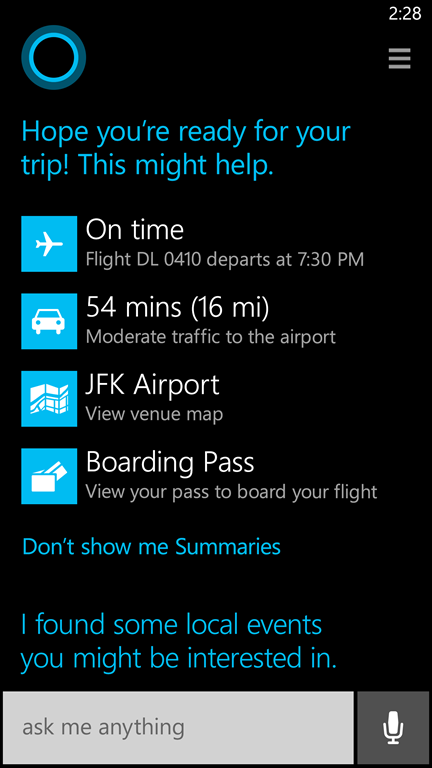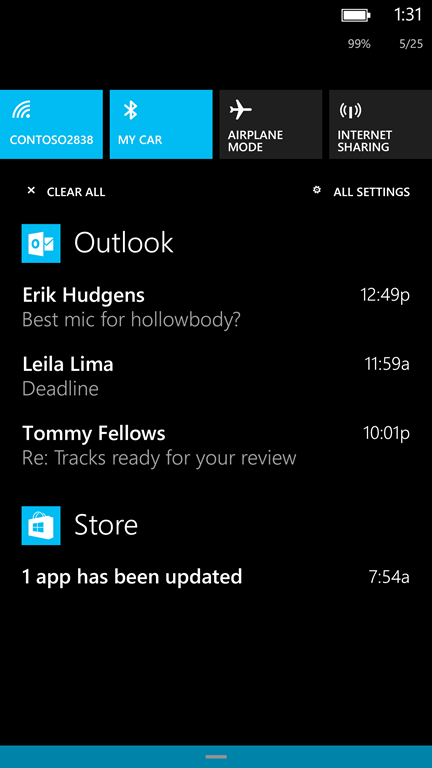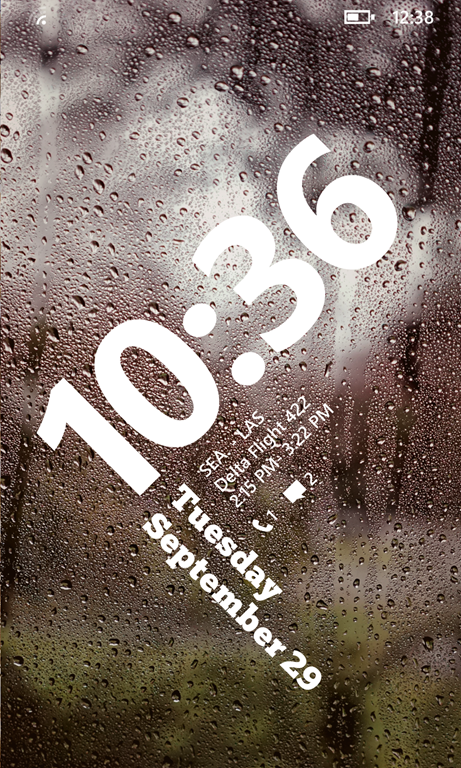 Windows 8.1 Update:
Microsoft also announced Windows 8.1 Update, which includes improvements that provide more of what people love about Windows across more devices: quicker access to what's important, a more familiar and consistent experience across touch and non-touch devices, and more ways to discover great apps.
Key features of the update include user interface improvements for mouse and keyboard users, the ability to access the taskbar from any screen and pin Windows Store apps to the taskbar alongside desktop apps and favorite websites, and performance and compatibility enhancements to Internet Explorer 11. These improvements provide faster, more direct access to the things customers care most about, so activities such as powering down, searching the Web and switching between apps are easier than ever. Navigating with the mouse and keyboard will feel more familiar and intuitive because there's more consistency with where controls are and how they work. Specific to the enterprise, Windows 8.1 Update offers improved Internet Explorer 8 compatibility on Internet Explorer 11, extends mobile device management functionality, and eases deployment with increased predictability for new operating systems and line-of-business apps by leveraging familiar management tools.
Current Windows 8.1 customers will receive the Windows 8.1 Update for free through Windows Update, while Windows 8 customers will receive the update free through the Windows Store, beginning April 8, 2014.*
Windows Now More Affordable
Microsoft is evolving its Windows business model to enable partners to offer lower-cost devices in the highly competitive smartphone, tablet and PC categories. Microsoft will offer to hardware partners $0 Windows with services including a one-year subscription to Office 365.
With Windows 8.1 Update hardware partners can also more easily build lower-cost machines — such as devices with 1 GB of RAM and a 16GB hard disk drive — without sacrificing the experience customers expect. The combination of new efficiencies and innovations from Microsoft hardware partners means customers will be able to choose from a wider range of Windows devices, particularly budget-friendly notebooks and tablets.
Windows Developer Platform Enhancements:
Microsoft also announced enhancements in the way developers can build applications that target the full range of Windows devices using Visual Studio 2013 Update 2 Release Candidate. Among other new capabilities, with the introduction of universal projects, developers are able to create apps that can be easily optimized to take full advantage of Windows devices. Developers of all types can draw upon their existing skills to deliver shared experiences for Windows Phone 8.1 and Windows 8.1 Update. Universal projects allow developers to use approximately 90 percent of the same code, a single packaging system, and a common user interface to target apps for phones, tablets and PCs.
To improve the developer experience on Windows, Microsoft announced updates to Windows Store to improve app discoverability and monetization, as well as easier shopping for end users with improved search, more personal recommendations and better merchandising. In addition, later this week, Microsoft will release the next version of Windows App Studio, a Web-based tool for non-developers that enables the creation of universal Windows apps in a single project.
To help developers build innovative apps for Windows using a natural user interface, Microsoft detailed plans for Kinect for Windows v2, coming this summer, with a new sensor and SDK that will enable developers to create Windows Store apps, with the Kinect sensor, for the first time. The Kinect for Windows v2 sensor offers more precision, responsiveness and intuitive capabilities. Developers and partner companies, such as Reflexion Health and Freak'n Genius, are already doing great things through the Kinect for Windows v2 developer preview program.
Read More