How to Change Your Wallpaper Automatically
Posted October 2, 2007 at 10:16pm by iClarified · 36883 views
A great new addon in Leopard is the ability to have Mac OS X automatically change your wallpaper image at a set time interval.
Here's how:
Step One
Create a folder with the wallpaper images you would like Mac OS X to display. I created a folder called wallpaper within my Pictures folder. I moved all the images i wanted to use as backgrounds into this folder.
NOTE*: If you want to use only Apple's included images then you can skip this step as well as step 3, then in step 4 select one of Apple's categories.
Step Two
Hold down CTRL on the keyboard and click on the Desktop. Select
Change Desktop Background...
from the popup menu that appears.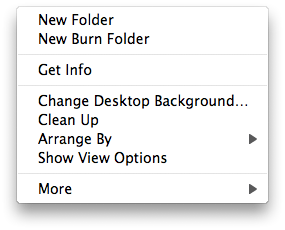 You could also select Preferences from the Apple Menu at the top left hand corner of the screen. Once the Preferences window opens select Desktop & Screen Saver.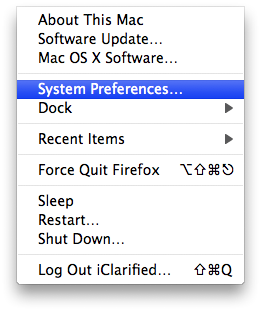 Step Three
Click the + button at the bottom left of the Desktop Preferences Window to add a new folder to the list of categories.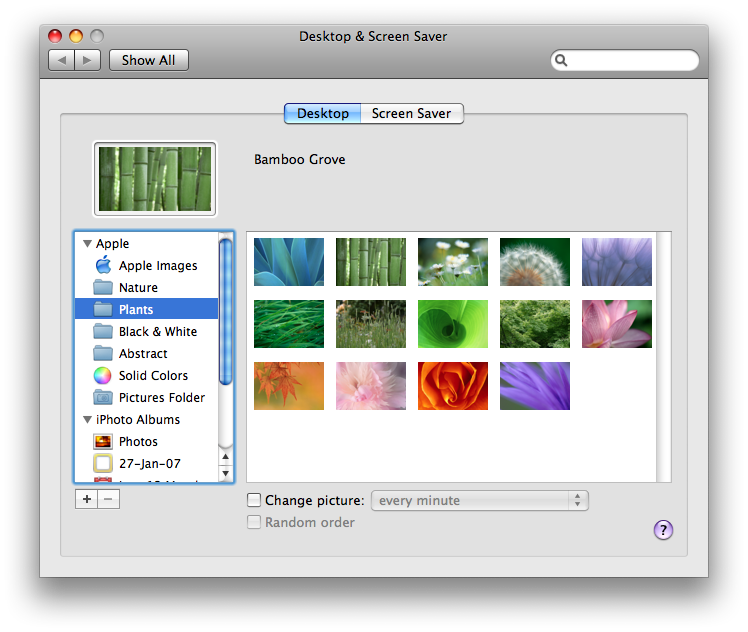 In the popup window that appears select the folder that you created in Step One and click
Choose
.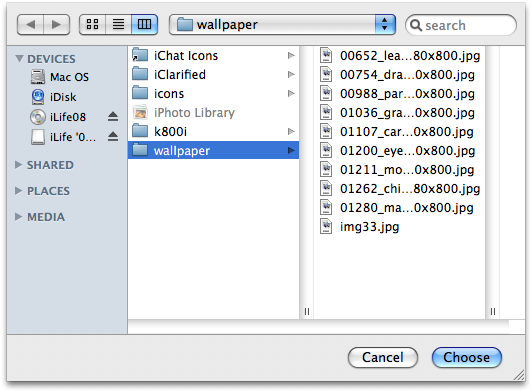 Step Four
Select the folder you added from the category list on the left.
Step Five
Next at the bottom of the Desktop Preference Window you will see a checkbox entitled
Change Picture
. Check this box.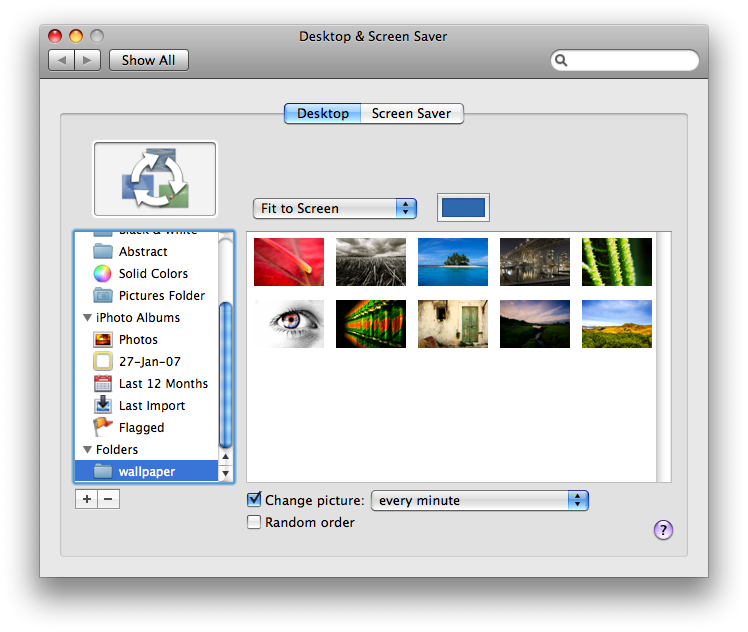 Step Six
Select the frequency of wallpaper change from the dropdown menu.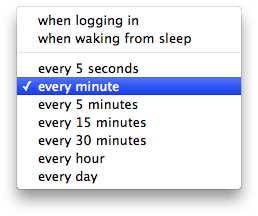 Step Seven
If you would like the images to change in random order then check the box entitled
Random order
.
Step Eight
Close System Preferences by pressing Command-q