How Apple Modified the iPhone 6s to Improve Its Water Resistance [Video]
Posted October 1, 2015 at 6:17am by iClarified · 21351 views
iFixit has discovered modifications to the iPhone 6s that improve its water resistance over the iPhone 6. Recent
stress tests revealed
that the iPhone 6s can survive an hour under a small amount but unfortunately dropping it
in a pool
will still damage the device.
Going back to their teardown, the site noticed that the frame of the iPhone 6s has been reworked to accommodate a new gasket.
We noted a slight, but measurable, increase in the width of the lip running along the perimeter of the frame—it's about 0.3 mm wider than on the iPhone 6, making it just wide enough for that little gasket to land on. One-third of a millimeter may not seem like much, but given how tight the iPhone's tolerances are nowadays, the change is big enough to see with the naked eye. And it's almost certainly enough of a change that other components had to be subtly tweaked to match. Make no mistake, Apple gave this careful thought.
In addition, every cable connector on the logic board is now surrounded by what appears to be a tiny silicone seal.
Those little connectors are the most vulnerable bits of the device—quick to short out and corrode during unplanned aquatic excursions. Apple filed a patent for waterproof silicone seals on board-to-board connectors just this past March. It appears this is one patent they've rapidly put into production.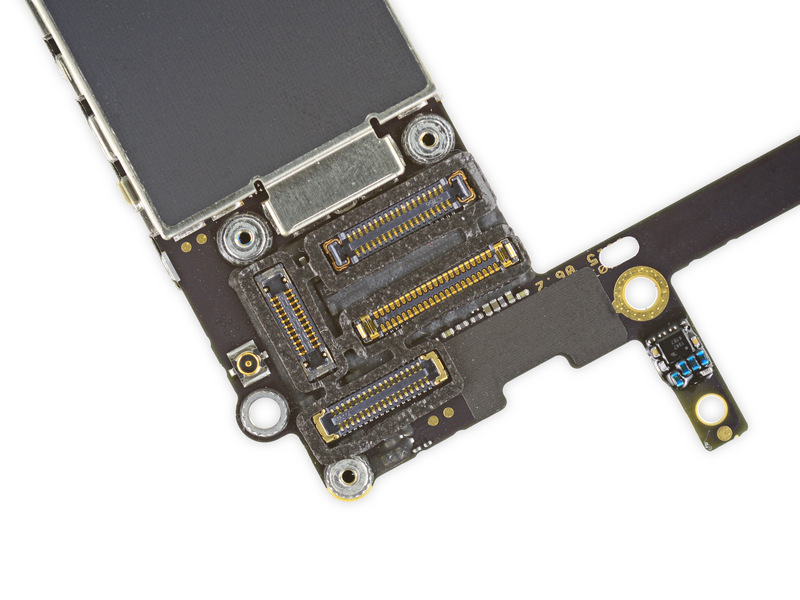 Check out the video below for more details...
Read More