Add iCal Events to Google Calendar
Posted October 4, 2007 at 7:12pm by iClarified · 17871 views
To add your iCal Events to Google Calendar follow these steps:
Step One
Open iCal by clicking the iCal icon in your dock.
Step Two
Select the calendar you would like to work with from the list of calendars on the left.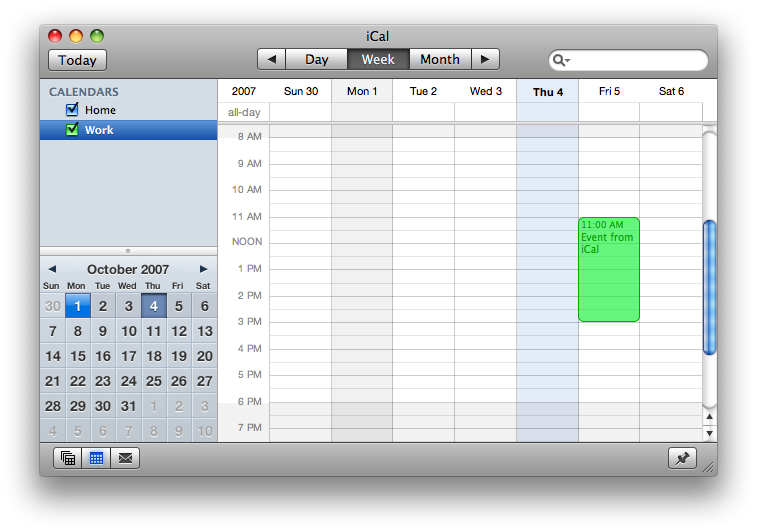 Step Three
Select
Export
from the File menu.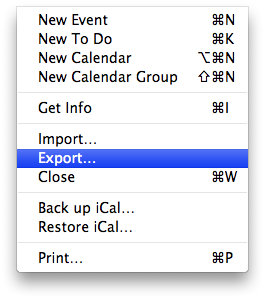 Step Four
Select a name from the exported file and then click
Export
Step Five
Log into your Google Calendar:
http://www.googe.com/calendar
Step Six
At the top of the calendar list on the left, click the
Add
down-arrow button and select
Import Calendar
.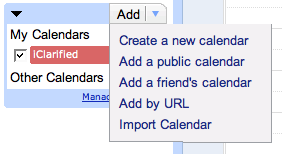 Step Seven
Click
Browse
and select the appropriate file, then select
Open
.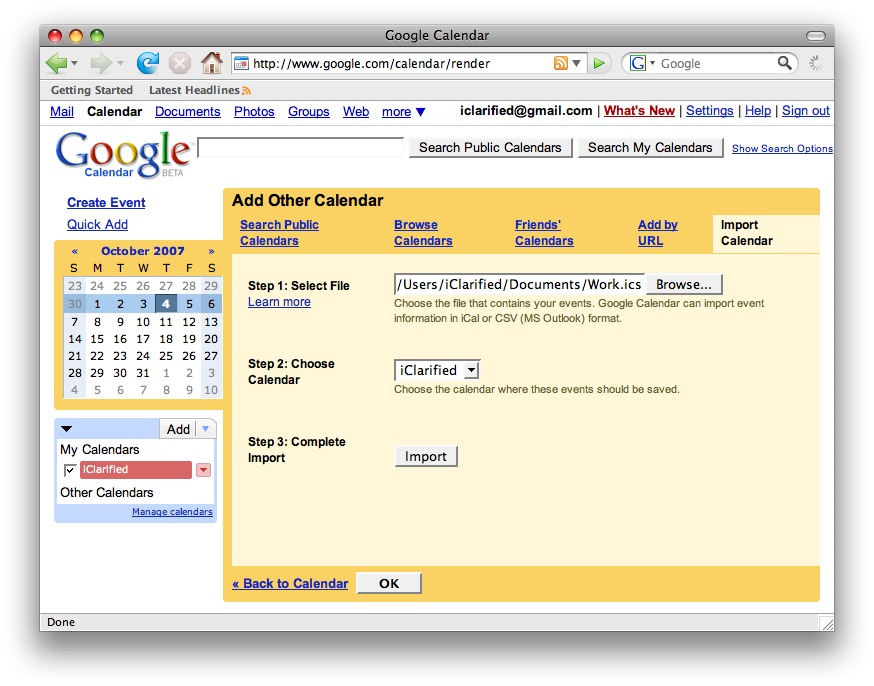 From the drop-down menu, select the calendar to which you'd like to import events.
Click
Import
to complete the import.