Microsoft today released an update that brings Touch Bar support to Office for Mac. A beta of the update was previously available to members of the Office Insider program.

Through the Touch Bar, Office intelligently puts the most common commands at your fingertips—all based on what you're doing in the document.

Here's a look at the functionality available in each Office program...

Word
Now from the Touch Bar you can enter Word Focus Mode, a brand-new experience that hides all of the on-screen ribbons and commands so you can simply focus on your work. The Touch Bar is perfect for this moment, putting the most relevant Word features at your fingertips. One tap and you can quickly apply a new style to a heading or paragraph. You can also now insert comments, photos or hyperlinks directly from Touch Bar.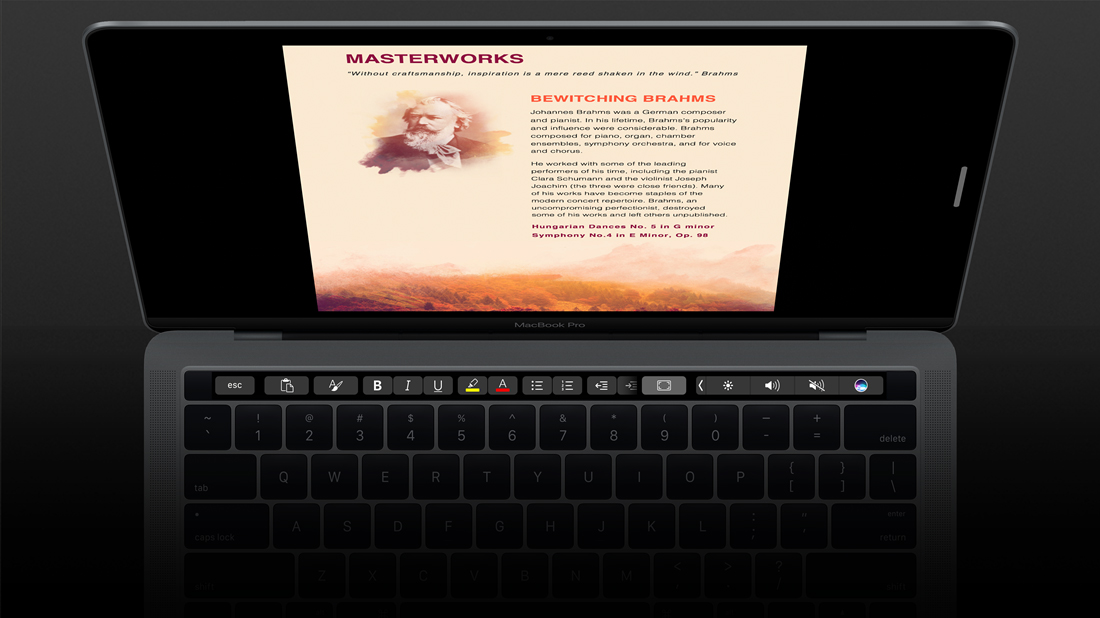 PowerPoint
Touch Bar commands in PowerPoint allow you to easily manipulate graphic elements. The Reorder Objects button produces a graphical map of all the layers on a slide, making it easy to find the right object and move it where you want it. And by sliding your finger across the Touch Bar you can easily rotate an object to get just the right angle. Controls are now available on the Touch Bar when your presentation is available in Slideshow View, including slide thumbnails and a timer to help you keep track of time as you present.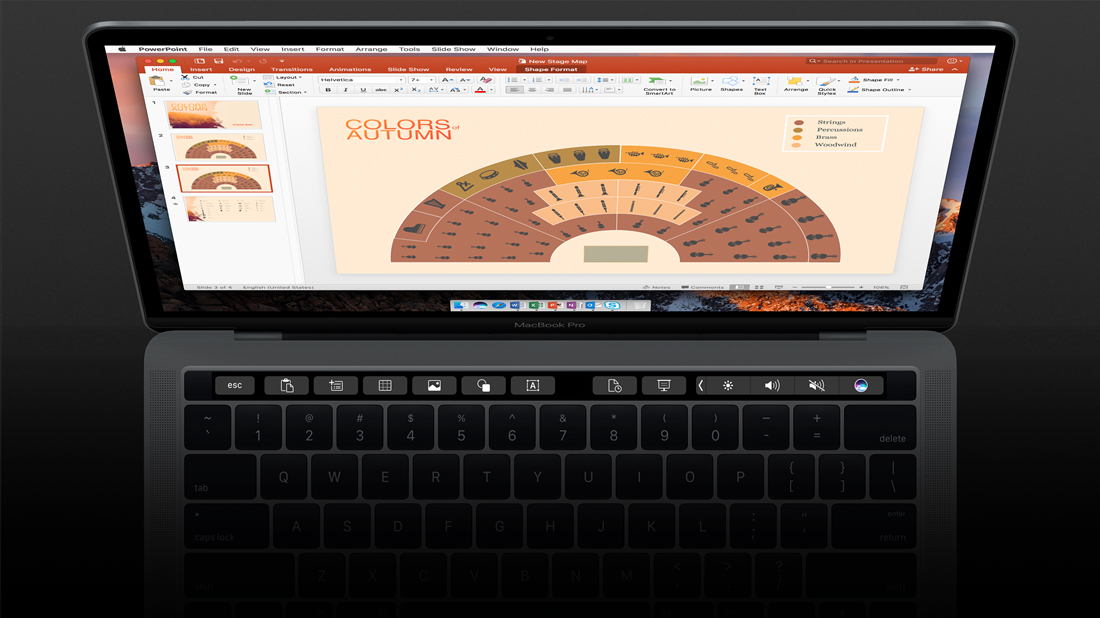 Excel
Typing an equals sign into a cell in Excel immediately pulls up the most recently used functions in the Touch Bar. For example, with a tap (for the formula) and another tap (for a named range) in the Touch Bar, you can quickly sum a range in your spreadsheet. The Touch Bar also provides quick access to borders, cell colors and recommended charts—making it easier than ever to organize and visualize your data.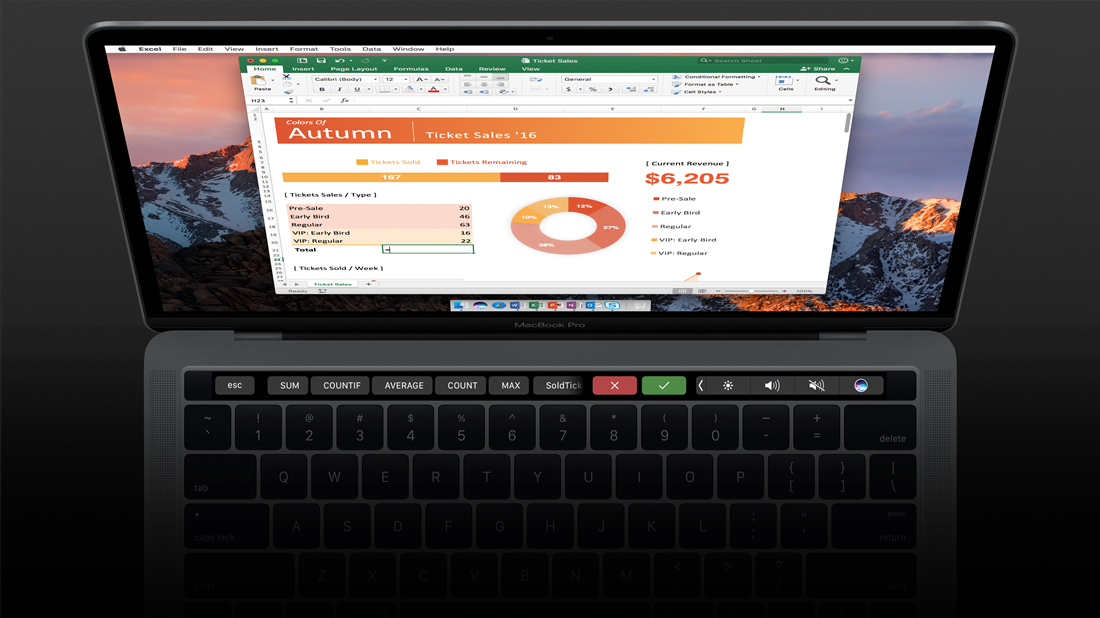 Outlook
Finally, the Touch Bar in Outlook provides quick access to the most commonly used commands as you work on email and manage your calendar. When composing a new mail, the Touch Bar displays a list of recent documents. One tap and you can add a file—either as an attachment or a link. And from the Today view on the Touch Bar you can not only see your calendar events for the day, but even join a Skype for Business meeting.



Read More